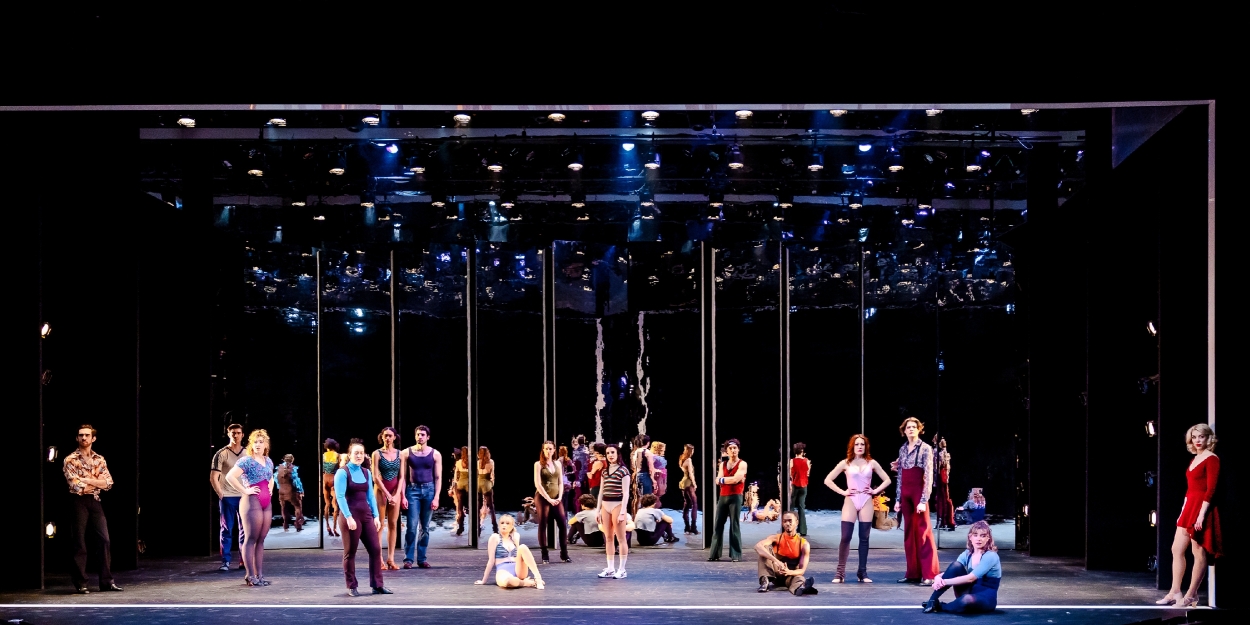 Review: A CHORUS LINE at Drury Lane Theatre Oakbrook Terrace, IL
Production runs through March 19
"God I hope I get it".....
A Chorus Line, Michael Bennett's iconic love letter to performers on the line anywhere, opened last night at Drury Lane Theatre in Oakbrook Terrace. How do I write about this show which holds a special place in my heart? During the late '70s and '80s, I saw ACL 13 times at the Auditorium, Shubert and Blackstone theaters. I was lucky to see Bebe Neuwirth, Robert LuPone and Tony Teague in lead roles. Director Jane Lanier has preserved Michael's vision from 1975 including original choreography by Michael Bennett and Bob Avian and book by James Kirkwood and Nicholas Dante. Jane, I (and countless others) cannot thank you enough. There were a few updates which were subtle and worked perfectly. The costumes designed by Sarah Cubbage and Heather C. Jackson were done with nuance from Theoni V. Aldredge's original Broadway design. Andrew Boyce's recreation of the mirrors was breathtaking. Lighting has been a special part of ACL and Julie Mack's design was awe inspiring. Christopher Sargent conducting the orchestra brought to life once again Marvin Hamlisch's toe tapping, humming and singing along score and Edward Kleban's lyrics.
This phenomenal ensemble of actors gives their all. This is also their story. It's about doing what you love including sacrifice. Putting yourself out there - the good, the bad and the painful as Paul's (Martin Ortiz Tapia) heartbreaking monologue shows. The audience erupted many times to show their support and appreciation of the voices and dancing - including Cassie's (Sara Andreas in her Drury Lane debut) epic homage to being a dancer. Director Zach (Ryan Watkinson making his Drury Lane debut) has just emphatically told her she is too good to be on the line even though she has told him she needs the job. Not only true in the world of dance. As Diana (Drury Lane debut for Yesy Garcia) sings in What I Did For Love "the gift was ours to borrow" with no regret which leads to one of the greatest finales in all of theater. It is there in all its original glory. The circle with linked arms; Paul leading the triangle of dancers downstage with the lights and mirrors behind them; popping the hats and kicking in line at the conclusion. I realized that as I have grown older this show becomes more emotional. This production at Drury Lane needs to be seen. You will feel it. You will understand. I am including a cautionary note - children under 16 should probably not be in attendance. Adult content. That being said, I met the parents of one of the performers in the show. This is his first professional Chicago show. He's just starting. Living his dream and it's beginning with this line. Michael Bennett would be proud.