Photo Flash: THE MUSIC MAN at Marriott Theatre
THE MUSIC MAN, a Broadway treasure, loved by generations, previews November 3rd, opens November 14th, and runs through January 9th, 2011 at the Marriott Theatre, 10 Marriott Drive, Lincolnshire, IL. THE MUSIC MAN stars Bernie Yvon and Johanna Mckenzie Miller, directed by Gary Griffin, and choreographed by Matt Raftery.
Award-winning director,
Gary Griffin
, returns to the
Marriott Theatre
to direct THE MUSIC MAN. Mr. Griffin, who brought CAROUSEL and SHOW BOAT to the Marriott stage, is the acclaimed director of THE COLOR PURPLE and a string of national and international hits. Assuming one of musical theatre's most famous and coveted roles,
Bernie Yvon
will star as Harold Hill, the fast-talking con man who matches wits with the Iowa town of River City and its lovable cast of characters. Mr. Yvon, a Chicagoland favorite, previously starred in
Marriott Theatre
productions of HOUDINI, A FUNNY THING HAPPENED ON THE WAY TO THE FORUM, STATE FAIR, THE PRODUCERS, JOSEPH AND THE AMAZING TECHNICOLOR DREAMCOAT, Broadway's original production of RAGTIME, and numerous national tours. Harold Hill cons the citizens of River City, Iowa, into buying instruments and uniforms for a boys' band he vows to organize - despite the fact he doesn't know a trombone from a piccolo. His plans to skip town with the cash are foiled when he falls for Marian, the librarian, who transforms him into a respectable citizen.
Meredith Willson
was inspired by his boyhood in Mason City, Iowa, in penning his first musical, THE MUSIC MAN. With a legendary score that includes "Seventy-Six Trombones," "Gary, Indiana," "Wells Fargo Wagon," "Ya Got Trouble" and "Till There Was You", THE MUSIC MAN is among the most performed musicals in the world.THE MUSIC MAN also stars Joh
Anna Miller
as Marian Paroo,
Andy Lupp
as Marcellus Washburn,
John Reeger
as Mayor Shinn,
Iris Lieberman
as Eulalie Mackecknie Shinn,
Cory Goodrich
as Ethel Tofflemier,
Mary Ernster
as Mrs. Paroo,
Daniel Coonley
and Johnny Rabe sharing the role of Winthrop Paroo,
Adrian Aguilar
as Tommy Djilas and
Amanda Tanguay
as Zaneeta Shinn. Also featured are Michael Gerhardt, Alison Pogorelc, Carrie Dobbs, Erica Mac,
Tammy Mader
, Holly Stauder, Elic Bramlett, Jarrod Zimmerman,
Roger Anderson
, Paul Pement,
Ashton Napier
,
Brandon Koller
, Christina Myers,
Jameson Cooper
,
Nicole Hren
, Patrick Keefe,
Peyton Royal
,
Sean Effinger-Dean
, Zachary Gray, McKenna Kate Winkelmann, Mollie Rice and Ryan Schwaar. Lead Artistic Director
Andy Hite
heads the Artistic Team for THE MUSIC MAN with Musical Direction by
David Kreppel
. The design team includes Set Design by
Tom Ryan
, Costume Design by Nancy Missimi, Lighting Design by
Diane Williams
, Sound Design by Bob Gilmartin and Props Design by Sally Weiss. Patti Garwood conducts the
Marriott Theatre
Orchestra.The performance schedule is Wednesdays at 1:00 p.m. and 8:00 p.m., Thursdays and Fridays at 8:00 p.m., Saturdays at 4:30 p.m. and 8:00 p.m., and Sundays at 1:00 p.m. and 5:00 p.m. There will be an added performance Tuesday, 11/23 at 8 p.m., no performances on Wednesday, 11/24, and Thursday, 11/25, and an added performance at 4:30 p.m. on Friday, 11/26. Ticket prices range from $40 to $48, plus tax and handling fees. Seniors and Students receive $5.00 off a full price theatre ticket on Wednesday 1:p.m, Saturday at 4:30 p.m. and Sundays at 1p.m. and 5p.m. On Wednesday and Thursday evenings a limited number of Dinner and Theatre tickets are available for only $55.00 per person. Dinner is at King's Wharf Restaurant or the Fairfield Inn (based on dining availability). Free parking is available at all performances. To reserve tickets with a major credit card, call the
Marriott Theatre
Box Office at 847.634.0200 or www.Ticketmaster.com. Visit www.MarriottTheatre.com for more information.
Photo credit: Brett Beiner and the Marriott Theatre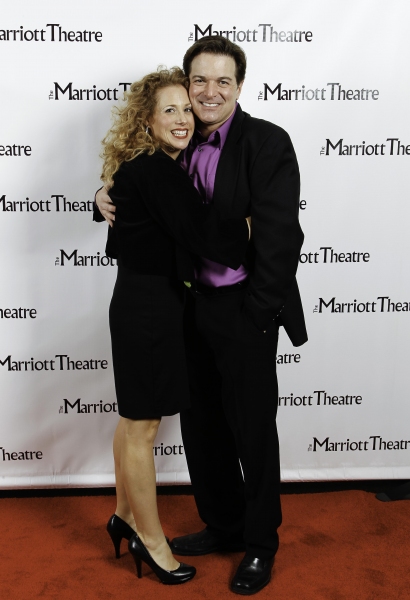 Johanna Mckenzie Miller and Bernie Yvon

Amanda Tanguay and Adrian Aguilar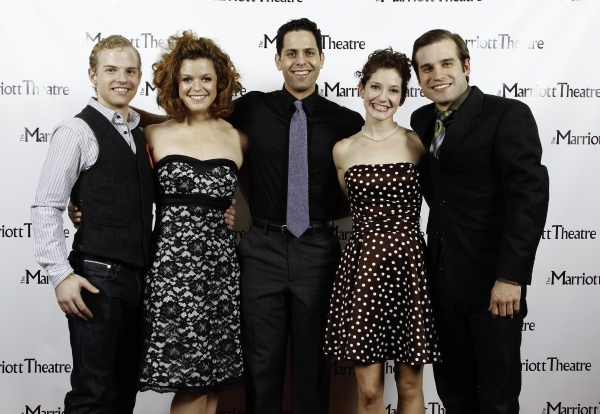 Zachary Gray, Ashton Napier, Brandon Koller, Nicole Hren, Jameson Cooper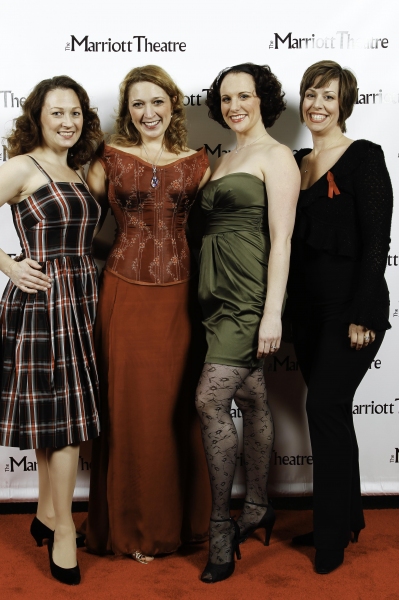 Tammy Mader, Cory Goodrich, Erica Mac and Holly Stauder

Tammy Mader, Cory Goodrich, Erica Mac and Holly Stauder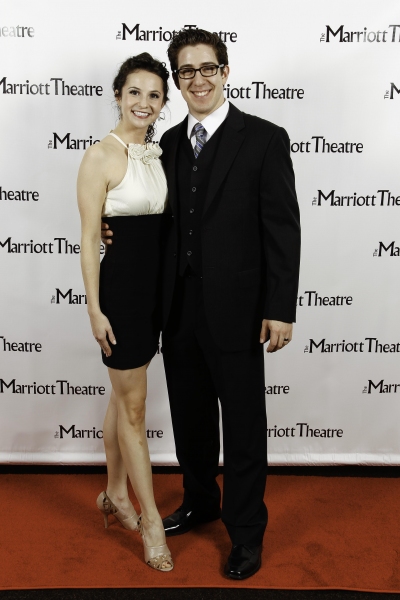 Amanda Tanguay and Adrian Aguilar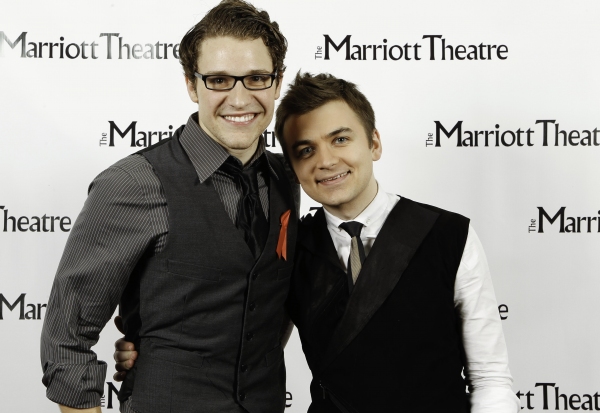 Patrick Keefe and Sean Effinger-Dean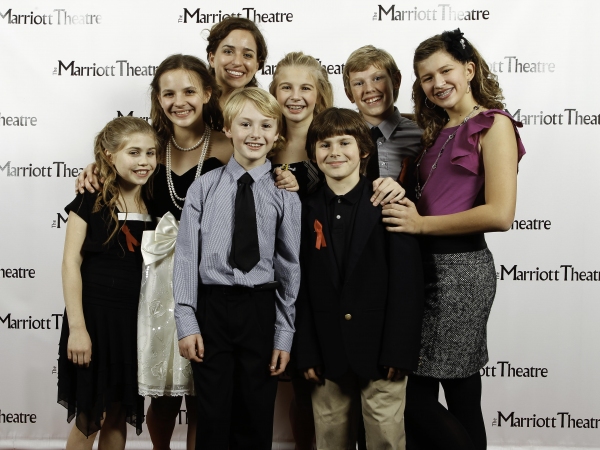 Mollie Rice, Alison Pogorelc, Suzanne Daniels, Daniel Coonley, Carrie Dobbs, Johnny Rabe, Ryan Schwaar, McKenna Kate Winkelmann

Michael Gerhart, Alison Pogorelc and Mary Ernster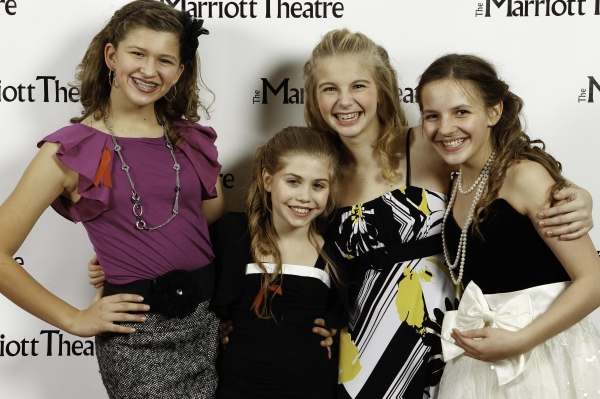 McKenna Kate Winkelmann, Mollie Rice, Carrie Dobbs, Alison Pogorelc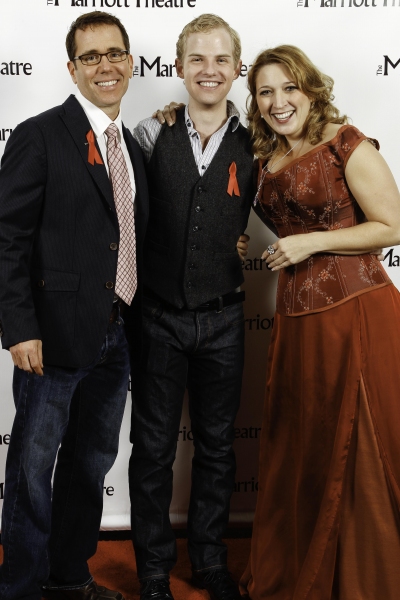 Paul Pement, Zachary Gray, Cory Goodrich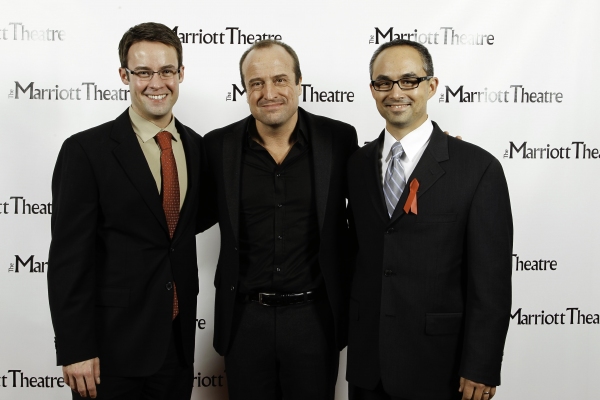 Matt Raftery, Gary Griffin and Andy Hite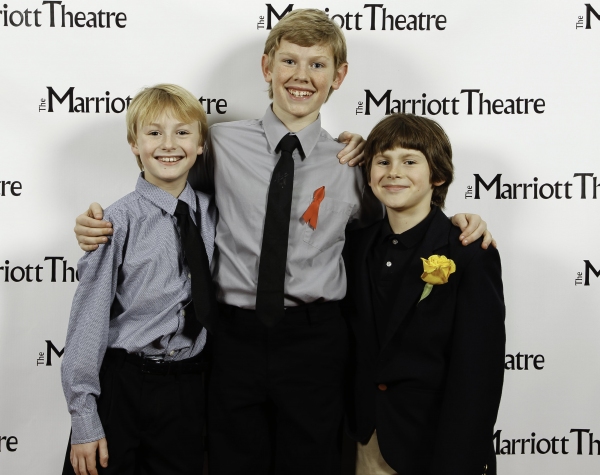 Daniel Coonley, Ryan Schwaar and Johnny Rabe

Andy Hite and Peter Marston Sullivan

Daniel Coonley and Johnny Rabe

Amanda Tanguay and Christina Myers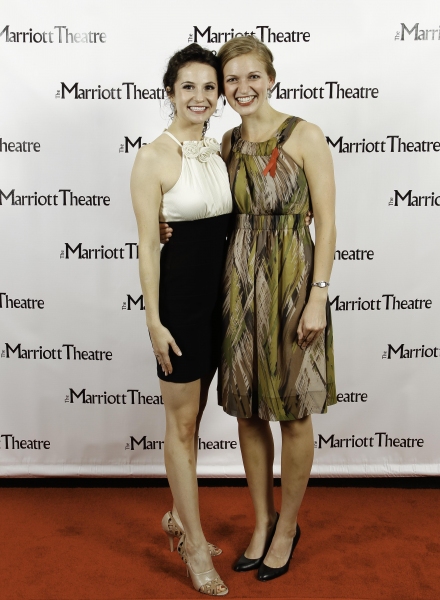 Amanda Tanguay and Christina Myers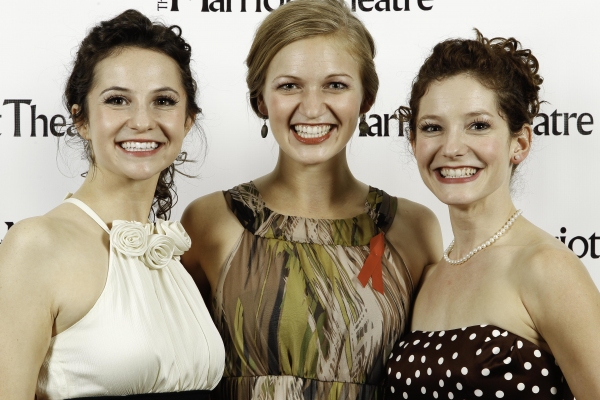 Amanda Tanguay, Christina Myers and Nicole Hren