Photo Flash: Strawdog Theatre Presents LITTLE WOMEN: THE MUSICAL
Brown Paper Box Co. concludes their 2018/2019 season with their Jeff Recommended production of Little Women the Musical running now through February 9, 2019 at Strawdog Theatre. Tickets and information can be found by visiting www.BrownPaperBox.org.

Celebrating its 150th year since publication, the timeless story of the March sisters is brought to life in this Broadway chamber musical filled with personal discovery, heartache, hope, and love. Based on Louisa May Alcott's life, Little Women the Musical follows the adventures of Jo, Meg, Beth, and Amy March. Jo is trying to sell her stories for publication, but the publishers are not interested. Her friend, Professor Bhaer, tells her that she has to write more from her own point of view and life experience. Begrudgingly taking this advice, Jo weaves the story of her sisters and their experiences growing up in Concord, Massachusetts during the American Civil War.
Under the co-direction of Artistic Associate Stephanie Rohr & company co-founder M. William Panek and music direction of Artistic Associates T.J. Anderson & Justin Harner, Brown Paper Box Co.'s production will focus on their season's mantra of returning "back to the basics." This "theatre, plain and simple" approach will re-orchestrate the Broadway score for single piano to transport Jo's memories and the events of the musical into her childhood attic, designed by Artistic Associate Jeremy Hollis.

Brown Paper Box Co. is also proud to support the hundreds of federal workers who were furloughed because of the government shutdown. Federal employees with a valid government ID can enjoy a free ticket to Little Women the Musical over the following dates: Thursday, January 31 @ 7:30PM, Friday, February 1 @ 7:30PM, Thursday, February 7 @ 7:30PM, and Friday, February 8 @ 7:30PM.
Seats are based on availability and tickets must be acquired in person at the Box Office (1802 W Berenice Ave., Chicago, IL 60613) the hour before the preferred performance. For ticket availability, please visit www.BrownPaperBox.org or https://dime.io/events/little-women.
Photo Credit: Zach Dries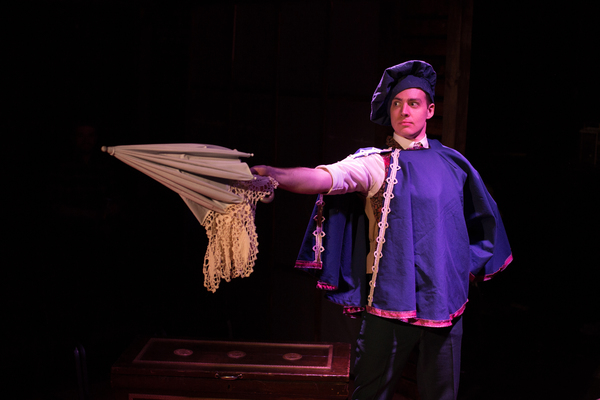 Will Kazda

Tessa Dettman, Sarah Ford

Tessa Dettman, Jenny Rudnick

Tessa Dettman, Andi Sharavsky, Kim Green, Sarah Ford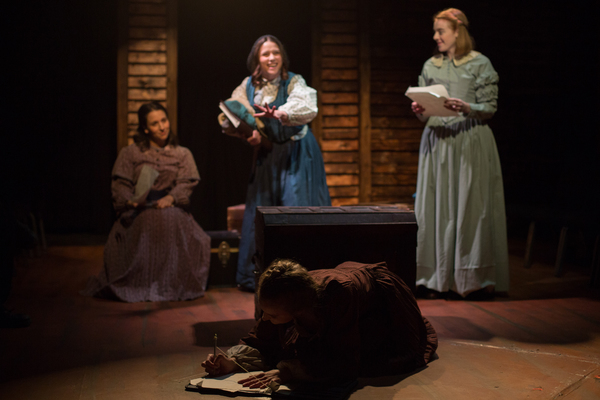 Tessa Dettman

Tessa Dettman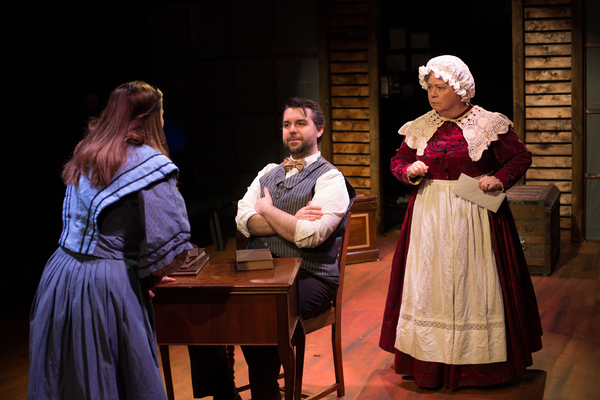 Matthew Fayfer, Jenny Rudnick

Ken Rubenstein, Sarah Ford

Tessa Dettman, Jenny Rudnick

Dwayne Everett Andi Sharavsky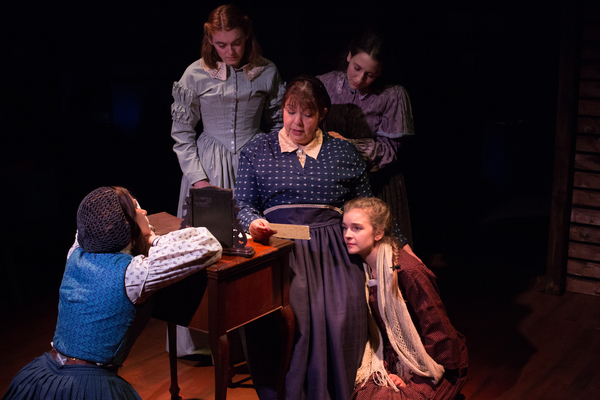 Denise Tamburrino and sisters