Photos: Sneak Peek at THE XYLOPHONE WEST
We've got our hands on these production photographs for XYLOPHONE WEST featuring Donnie Sheldon as Patrick, David Weiss as Shane and Christian Stokes as Doc. The show opens this Friday, running March 16 - April 4.
About the show: "An unsettling coming-of-age story for the modern day, The Xylophone West chronicles a young boy's journey into the heart of violence and back again. Set against the backdrop of an insular, rural community in Nebraska, the story ignites with Patrick plotting a flight west to escape an increasingly hostile gang of boys at his high school. When a nightmarish accident nixes his chance of outrunning them, he is forced to confront his aggressors, and himself."
http://thefineprinttheatre.org/
Photo Credit: Gretchen Kelley.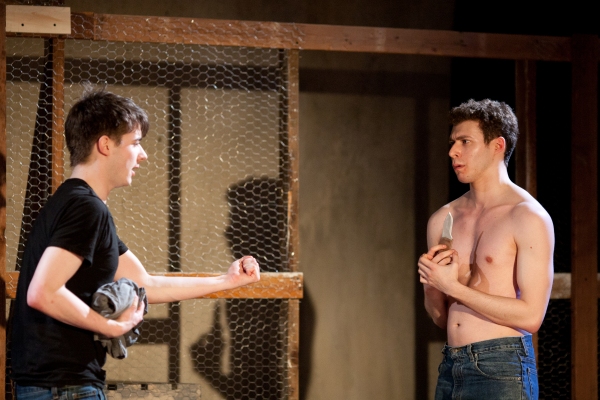 Donnie Sheldon and David Weiss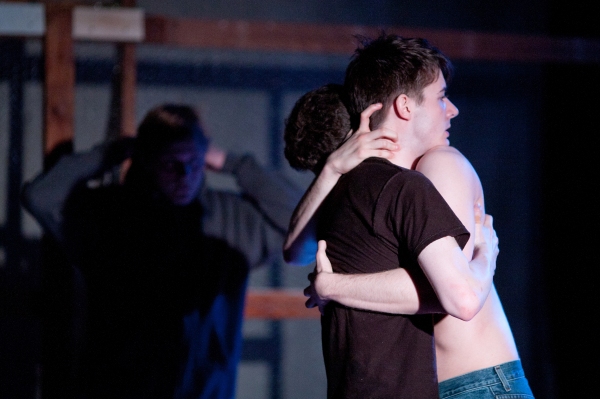 Christian Stokes and Donnie Sheldon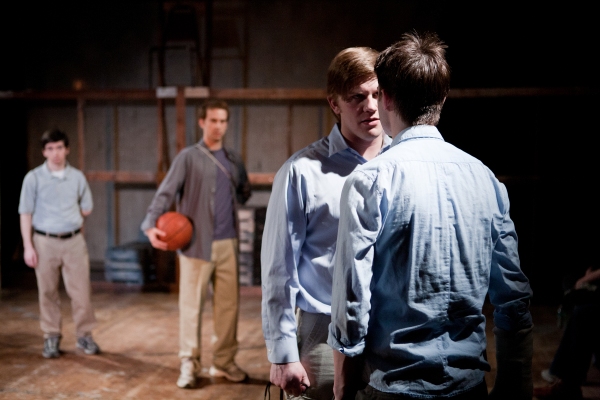 Paul Krick, Chris Daley, Christian Stokes and Donnie Sheldon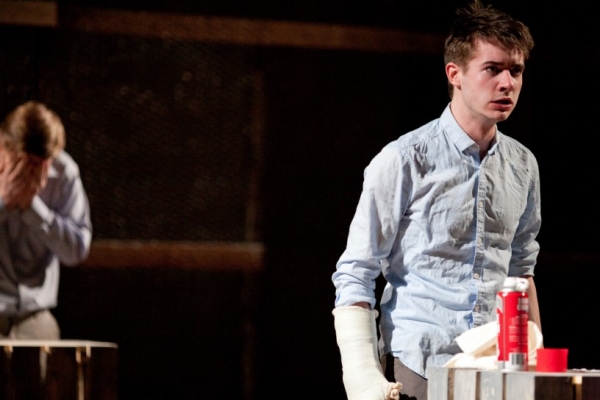 Christian Stokes and Donnie Sheldon

Donnie Sheldon and Mandy Walsh