Photo Flash: SOUTH PACIFIC Celebrates Opening Night at Drury Lane
Drury Lane Theatre presents its first production of its 2018/2019 season, the Tony Award-winning musical South Pacific, with music by Richard Rodgers, lyrics by Oscar Hammerstein II, book by Oscar Hammerstein II and Josh Logan, and adapted from Tales of the South Pacific by James Michener. This production is directed by Victor Malana Maog with choreography by Otis Sallid and musical direction by Roberta Duchak. South Pacific runs April 5 - June 17, 2018, at Drury Lane Theatre, 100 Drury Lane in Oakbrook Terrace.
Robert Cuccioli and Samantha Hill lead the cast of South Pacific as Emile de Becque and Ensign Nellie Forbush. Cuccioli is a Tony Award nominee and Drama Desk, Outer Critics Circle, and Joseph Jefferson Award-winner for his performance as Jekyll & Hyde in Jekyll & Hyde. Hill originated the role of Cosette in the 2013 Tony-nominated Broadway revival of Les Misérables. The cast of South Pacific also includes Austin Colby (Lt. Joseph Cable), Yvonne Strumecki (Bloody Mary),Matt Crowle (Luther Billis), Elic Bramlett (Capt. George Brackett), Harter Clingman (Stewpot), Matthew Keffer (Cmdr. William Harbison), Sarah Lo (Liat), Sam Shankman (Professor), Hunter DiMailig (Jerome), Rika Nishikawa (Ngana), Miles S. Chong (Jerome alternate) and Rachel Cornille (Ngana alternate). The Ensemble includes Blair Beasley, Kayla Boye, Nathaniel Braga, Joe Capstick, Matt Casey, Erica Evans, John Gurdian, Ashley Lanyon, Rachel Osting,Brandon Pisano, Allie Pizzo, Peter Sipla, Erica Stephan, Patrick Michael Tierney and Denzel Tsopnang.
"It's not every day that a theater is brave enough to go into the complexity of race, patriotism, and loss," notes director Victor Malana Maog. "Our creative team knows both the sweeping enchantment and the realities of this story on many levels. Choreographer Otis Sallid has broken numerous barriers in entertainment, and I wanted his inventiveness, passion, and bravery to infuse the conversations around this groundbreaking musical. We understand the responsibility to the many voices, heard and unheard, in this musical. In our storytelling, we'll highlight both the romance and some bitter truths."
Timelier than ever, this Rodgers & Hammerstein landmark musical proves that even the backdrop of a tropical paradise cannot shelter its residents from the prejudices of World War II. South Pacific is the winner of the 1950 Pulitzer Prize for Drama and ten Tony Awards including Best Musical.
In addition to Director Victor Malana Maog, Choreographer Otis Sallid, and Music Director Roberta Duchak, the creative team includes: Scott Davis (Scenic Designer), Olivera Gajic (Costume Designer), Yael Lubetzky (Lighting Designer), Brian Elston (Assistant Lighting Designer), Ray Nardelli (Sound Designer), Cassy Schillo (Properties Designer), Claire Moores (Wig Designer), Sammi Grant (Dialect Coach), and Colin Funk (Assistant Dialect Coach). The Production Stage Manager is Larry Baker and Neal Kowalsky is the Assistant Director.
South Pacific is recommended for ages 10 and up. Parental guidance is suggested.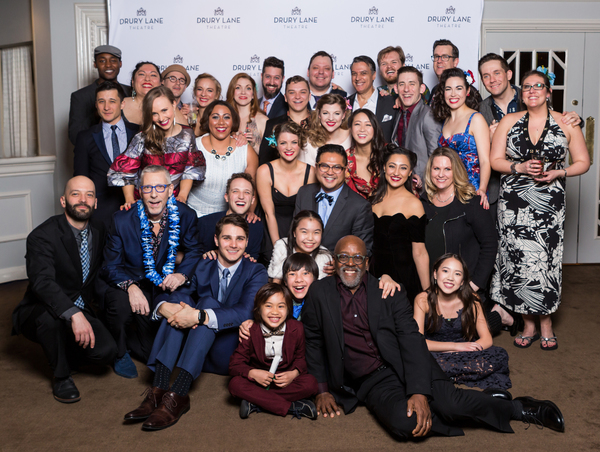 South Pacific Cast

Women of South Pacific

Men of South Pacific

Robert Cuccioli and Samantha Hill

Sarah Lo and Austin Colby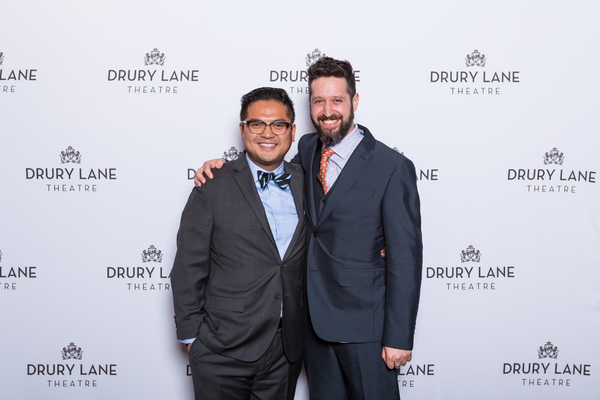 Victor Malana Maog and Neal Kowalsky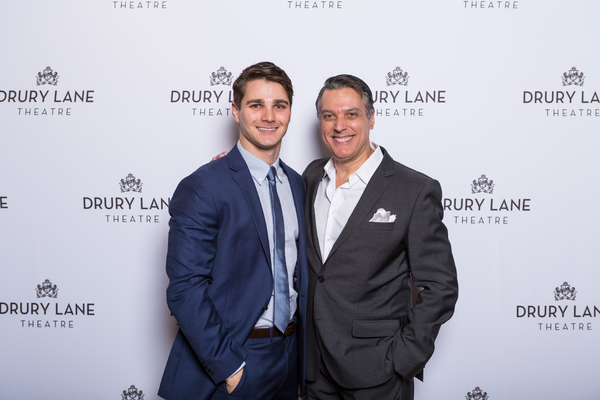 Austin Colby & Robert Cuccioli

Victor Malana Maog and Olivera Gajic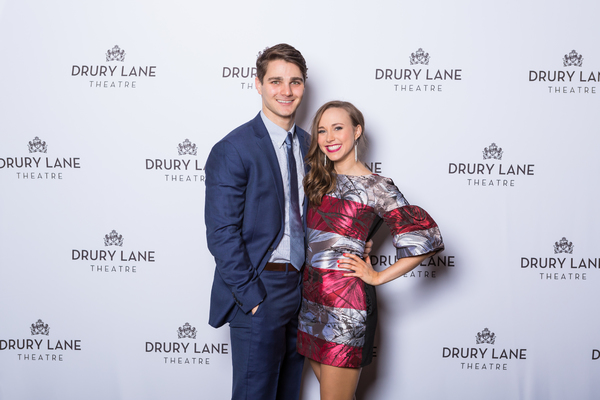 Austin Colby and Samantha Hill

Women of South Pacific