Photo Flash: Robert Falls Presents Henrik Ibsen's AN ENEMY OF THE PEOPLE
On the heels of Artistic Director Robert Falls' world premiere production of Blind Date comes his new adaptation of Henrik Ibsen's An Enemy of the People. Nearly 150 years after Ibsen's masterpiece first thrilled audiences, it "is startling how current the play's ideas feel" (The New York Times) as it examines the complexities of corruption, greed and destruction of the environment and remains "a play so necessary, so exhilarating to experience." (The Village Voice) When a water contamination crisis puts their community in peril, two brothers-Philip Earl Johnson as Thomas Stockmann, doctor and chief medical officer of the baths and Scott Jaeck as Peter Stockmann, Thomas' older brother and town mayor-face off in a battle of political ambitions and moral integrity.
Falls directs his adaptation, based on a translation by Eleanor Marx-Aveling, with a cast of Chicago favorites that features Lanise Antoine Shelley (Katherine), Rebecca Hurd(Petra), Jesse Bhamrah (Billing), David Darlow (Morten Kiil), Allen Gilmore (Aslaksen),Aubrey Deeker Hernandez (Hovstad), Larry Neumann, Jr. (The Drunk) and Carley Cornelius, Arya Daire, Guy Massey, Roderick Peeples and Dustin Whitehead as townspeople.
The design team includes Todd Rosenthal (set), Ana Kuzmanic (costumes), Robert Wierzel (lights), Richard Woodbury (sound and original music). Alden Vasquez is the production stage manager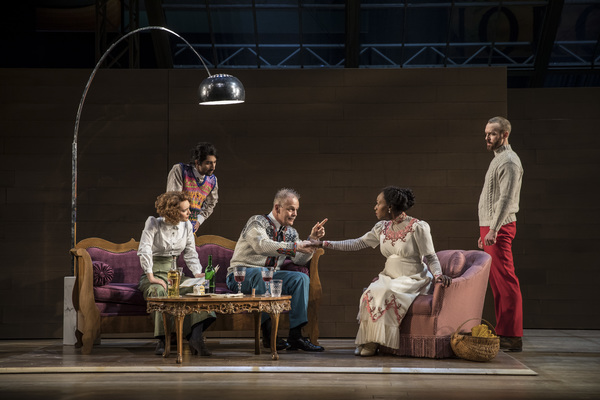 Rebecca Hurd, Jesse Bhamrah, Philip Earl Johnson, Lanise Antoine Shelley, and Aubrey Deeker Hernandez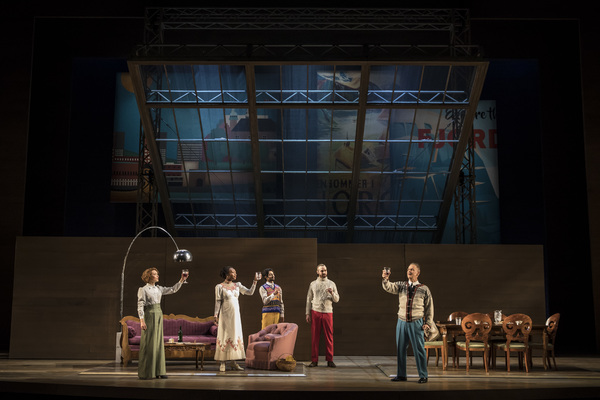 Lanise Antoine Shelley, Jesse Bhamrah, Aubrey Deeker Hernandez, and Philip Earl Johnso

Philip Earl Johnson and Scott Jaeck

Cast of An Enemy of the People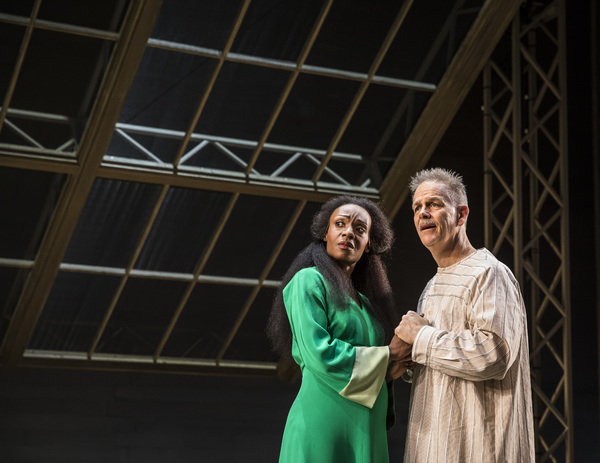 Lanise Antoine Shelley and Philip Earl Johnson

Lanise Antoine Shelley and Rebecca Hurd

Rebecca Hurd and Lanise Antoine Shelle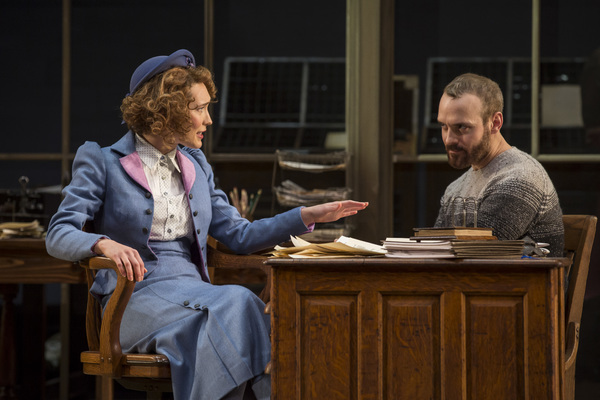 Rebecca Hurd and Aubrey Deeker Hernandez