Photo Flash: Porchlight Music Theatre's CAN-CAN Celebrates Opening Night
Porchlight Music Theatre continues its "lost" musicals in staged concert series with Porchlight Revisits Can-Can, music and lyrics by Cole Porter and book by Abe Burrows with direction by Adrian Abel Azevedo, musical direction by Linda Madonia and choreography by Shanna VanDerwerker. Porchlight Revisits Can-Can is presented for three performances-only Wednesday, March 6 at 7:30 p.m. and Thursday, March 7 at 2 p.m. and 7:30 p.m. at The Ruth Page Center for the Arts, 1016 N. Dearborn Street. Single tickets for $37 are available at porchlightmusictheatre.org or by calling the Porchlight Music Theatre box office at 773.777.9884.
Set in Paris in 1893, it's the story of Pistache, a café owner who decides to feature the then-scandalous and illicit dance, the Can-Can, on the stage of her establishment. Meanwhile, Aristide Forestier, a young, newly-appointed and over-zealous magistrate, decides to undertake a reform movement and sets his sights to clean up Paris, starting with a prohibition of the titillating dance. Will Pistache's defiance of the law end her business-and her love life? Featuring the hit Cole Porter songs "I Love Paris," "C'est Magnifique" and "It's All Right with Me," Can-Can is a romantic, dancing, musical classic.
The cast of Porchlight Revisits Can-Can includes: Devin DeSantis, "Aristide ;" Keely Vasquez, "Pistache;" Kayla Boye, "Claudine;" Nik Kmiecik, "Boris;" Laz Estrada, "Theo;" Tony Cater, "Hilaire;" Ariel Triunfo, "ensemble/dancer;" MollyAnne Nunn, "ensemble/dancer;" Liz Conway, "ensemble/dancer;" Maya Kitayama, "ensemble/dancer;" Parker Guidry, "featured ensemble;" Isaiah Silvia-Chandley, "featured ensemble/assistant choreographer;" and David Girolmo, "Judge Paul Barriere."
The production team includes: Adrian Abel Azevedo, director; Linda Madonia, music director; Shanna VanDerwerker, choreographer; Casey Wood, costume designer; Rachel West, lighting designer; Jamie Davis, sound designer; and Kaitlin Moser, stage manager.
Photo Credit: Austin Packard

Choreographer Shanna VanDerwerker, Director Adrian Abel Azevedo and Music Director Linda Madonia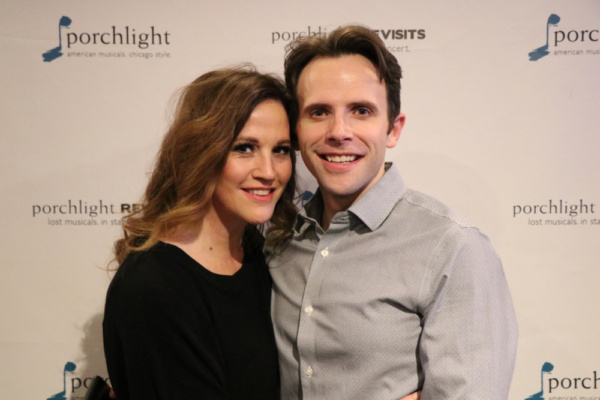 Keely Vasquez and Devin DeSantis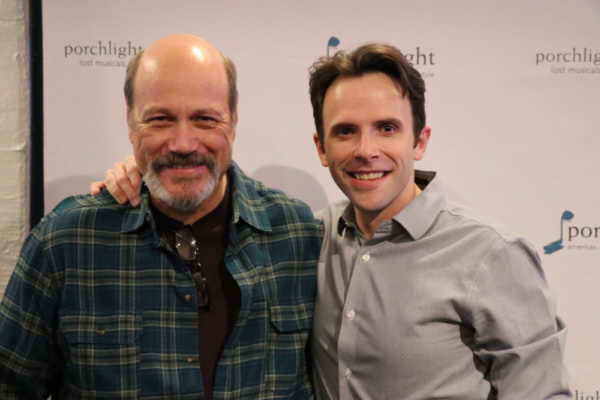 David Girolmo and Devin DeSantis

Nik Kmiecik, Kayla Boye and Tony Carterat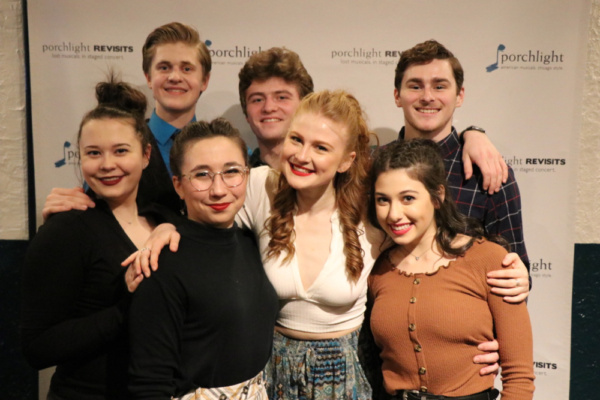 Samantha Russell, Emma Parssi, Julia Fleckenstein, Jordan Cruse, Noah Coon, Ian C. Weber and Ben Broughton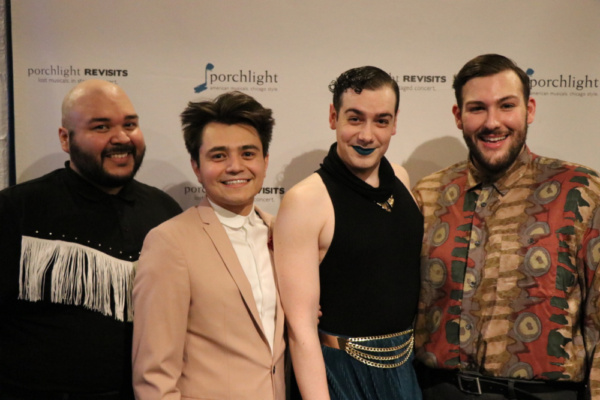 Laz Estrada, Nik Kmiecik, Parker Guidry and Isaiah Silvia-Chandley

Maya Kitayama, Liz Conway, Kayla Boye, Ariel Triunfo and MollyAnne Nunn