Photo Flash: Marriott Theatre's FIDDLER ON THE ROOF
The Marriott Theatre, 10 Marriott Drive, begins its 35th anniversary 2010 season with the internationally acclaimed Broadway musical FIDDLER ON THE ROOF. The production previews February 17th, opens February 24th and runs through April 25th. David H. Bell (OLIVER, SHENANDOAH, THE BOWERY BOYS) will direct and choreograph.
Winner of nine Tony Awards, FIDDLER ON THE ROOF has captured the hearts of people across the globe. A powerful and bittersweet celebration of the human spirit, FIDDLER ON THE ROOF is the tale of a family struggling to maintain their balance in a changing world. It is 1905, on the eve of the Russian Revolution, as Tevye, a Jewish milkman, and his wife search for acceptable husbands for their three lively daughters. While the daughters are determined to break with tradition and marry the men they love, Tevye must choose between their happiness and his beloved traditions that keep the outside world at bay. Meanwhile, the family begins to face larger forces as Jews are being persecuted in their homeland, threatening the very life Tevye strives to preserve. The original Broadway production, which opened in 1964, was the first musical in history to surpass the 3,000 performance mark. It spawned four Broadway revivals, an Academy Award-winning 1971 film, and numerous international productions. FIDDLER ON THE ROOF features an exhilarating and poignant score including "Sunrise, Sunset," "If I Were a Rich Man" and "Matchmaker." The show's music is by
Jerry Bock
, lyrics are by
Sheldon Harnick
, and the book is by
Joseph Stein
. FIDDLER ON THE ROOF stars award-winning actors
Ross Lehman
as Tevye and
Paula Scrofano
as Golde and an all-star cast including
Justin Berkobien
as Perchik,
Dara Cameron
as Hodel,
David Girolmo
as Lazar Wolf,
Andrew Keltz
as Motel,
Jessie Mueller
as Tzeitel,
Patrick Sarb
as Fyedka,
Laura Scheinbaum
as Chava, and
Craig Spidle
as the Constable. Also featured are
Matthew Crowle
, Arielle Leigh Dayan,
Rebecca Finnegan
,
Jennifer T. Grubb
,
James Harms
, Gregory Hirte,
Heidi Kettenring
,
Christian Libonati
,
Andy Lupp
,
Matt Raftery
, Talia Rawitz and Katie Spelman.Lead Artistic Director
Andy Hite
heads the artistic team for FIDDLER ON THE ROOF, with Musical Direction by
Doug Peck
, Set Design by Thomas M. Ryan, Lighting Design by Jesse Klug, Costume Design by Nancy Missimi, Sound Design by Robert E. Gilmartin, and Properties Design by Gregory Isaac. Patti Garwood conducts the
Marriott Theatre
orchestra. The performance schedule for all shows is Wednesdays at 1:00 p.m. and 8:00 p.m., Thursdays and Fridays at 8:00 p.m., Saturdays at 4:30 p.m. and 8:00 p.m., and Sundays at 1:00 p.m. and 5:00 p.m. Ticket prices are $45.00, plus tax and handling fees. A $5.00 discount for students and seniors is valid for all performances excluding Fridays and Saturdays at 8:00 p.m. With the purchase of a $55 ticket on Wednesdays or Thursdays, dinner is included at the King's Wharf Restaurant or the Fairfield Inn (based on dining availability). Dinners on Friday, Saturday and Sunday range from $32 - $43 per person (includes tax). Free parking is available at all performances. To reserve tickets with a major credit card, call the
Marriott Theatre
Box Office at 847.634.0200 or visit
www.MarriottTheatre.com
for more information.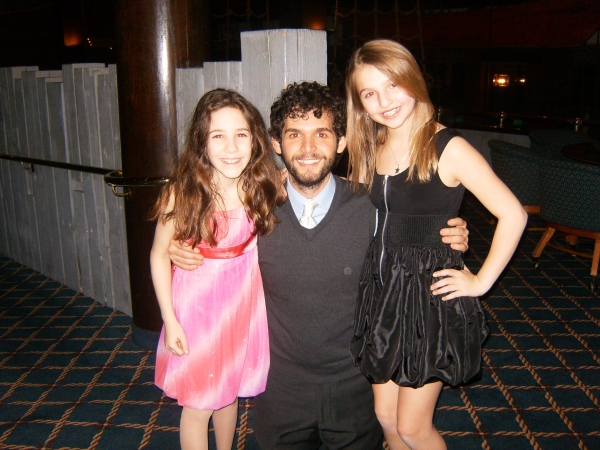 Talia Rawitz, Andrew Keltz and Arielle Dayan

Talia Rawitz and Arielle Dayan

Peter Sullivan, Devin Archer, David H. Bell and Andy Hite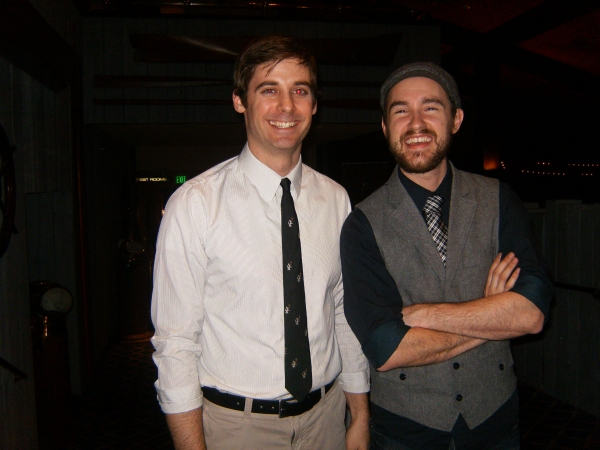 Patrick Sarb and Matthew Crowle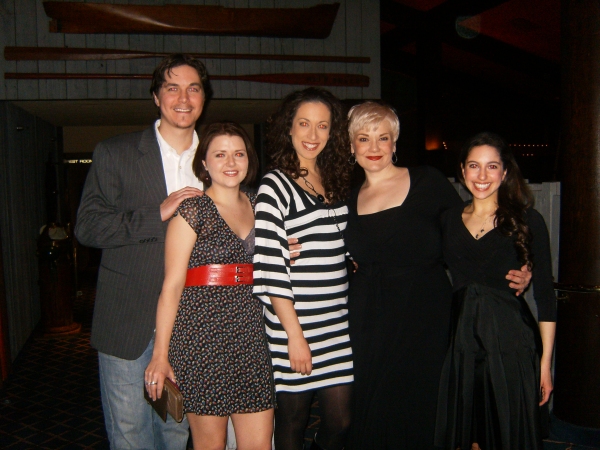 Justin Berkobien, Katie Spelman, Jennifer T. Grubb, Rebecca Finnegan and Laura Scheinbaum

Gregory Hirte, Ross Lehman and Paula Scrofano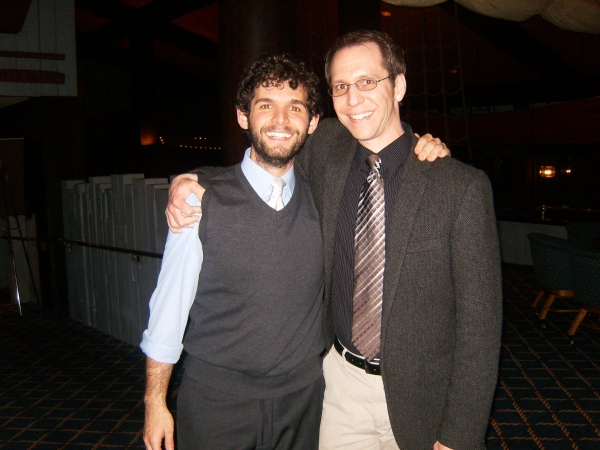 Andrew Keltz and Peter Sullivan

Ross Lehman and Paula Scrofano

Heidi Kettenring and James Harms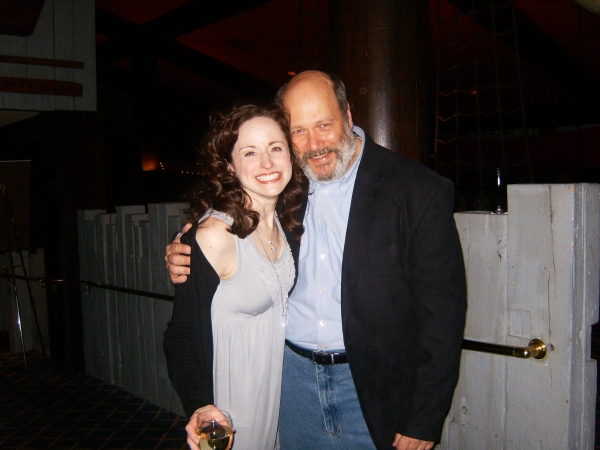 Heidi Kettenring and David Girolmo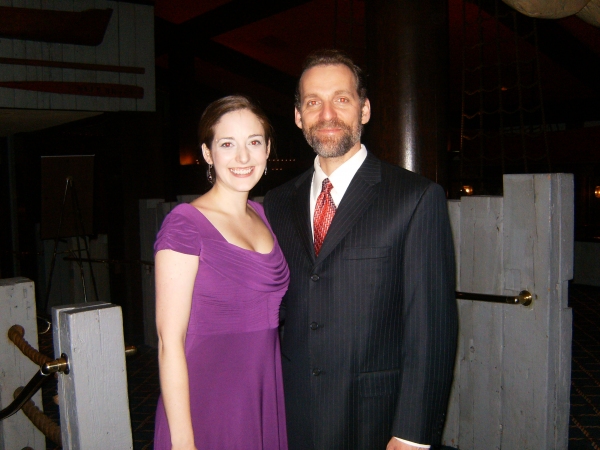 Dara Cameron and Andrew Lupp

Christian Libonati and Paula Scrofano