Photo Flash: HERO Opening Night at the Marriott Theatre!
The Marriott Theatre (10 Marriott Drive, Lincolnshire) presents HERO, a new musical written by Aaron Thielen with music and lyrics by Michael Mahler. The show previewed June 20 and opened June 27 at 8 p.m., running through August 19, 2012. Eleven-time Jeff award-winner David H. Bell directs and choreographs. Erich Bergen (JERSEY BOYS, Nat'l Tour) stars as Hero Batowski. View opening night photos below!
In addition to Bergen, the production features an all-star Chicago cast including Heidi Kettenring as "Jane", Don Forston as "Al", Alex Goodrich as "Kirk", Dara Cameron as "Susan", Jonah Rawitz as "Nate" (Zach Keller at matinees), Summer Naomi Smart as "Adele", Michael Aaron Lindner as "Kyle", and ensemble members Kelley Abell, Jameson Cooper, and Alex Goldklang.
HERO tells the story of a talented young artist living anything but a superhero life. After a life changing event his senior year in high school, Hero still finds himself living at home with his dad, Al, who runs the family comic book shop in Milwaukee. Things start to change for him when he bumps into an old girlfriend, and with the encouragement of his dad, and his best friend and cousin, Kirk, Hero finally has a chance to realize his own dream. HERO is an endearing musical that explores those extraordinary moments in ordinary life…when there are no superheroes to the rescue.
In the creative spirit of the piece, the Marriott Theatre is working with website and comic book designer and illustrator Charles Riffenburg of Grab Bag Media. Throughout the rehearsal process, Riffenburg will document the process in comic book fashion. Additionally, the Marriott Theatre is collaborating with Riffenburg on the show's website, www.heromusical.com, which offers audiences an in-depth look into the creation of the show and the world through Hero's eye.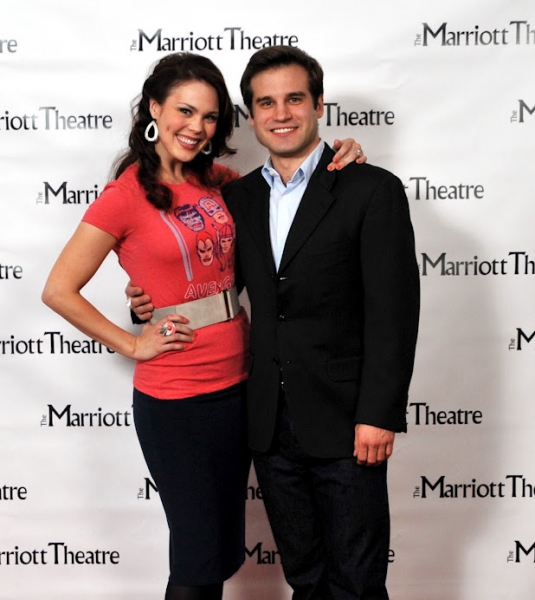 Summer Naomi Smart and Jameson Cooper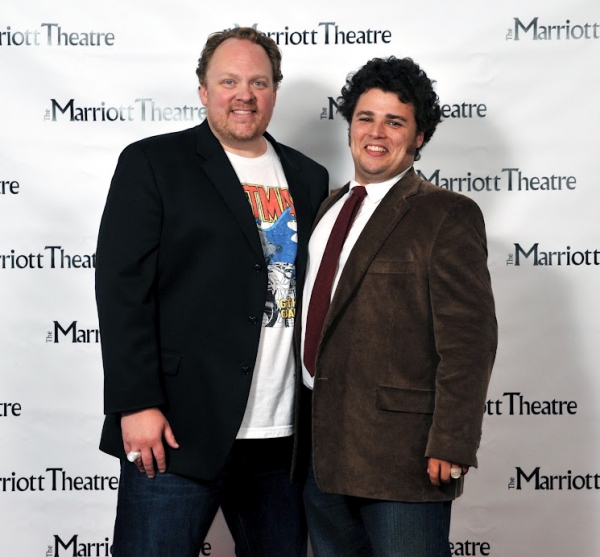 Michael Aaron Lindner and Alex Goldklang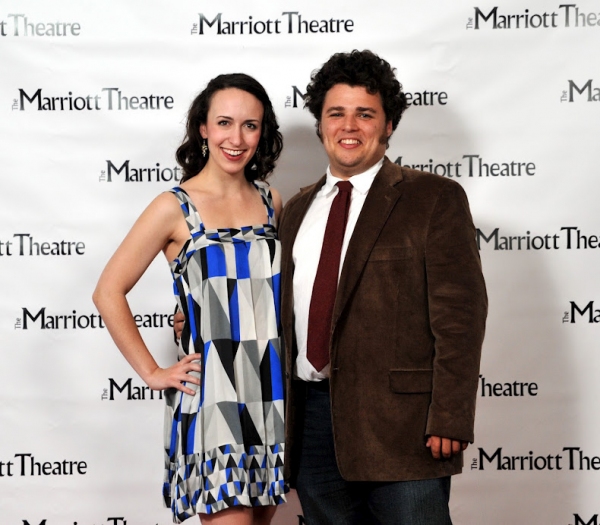 Kelly Abella and Alex Goldklang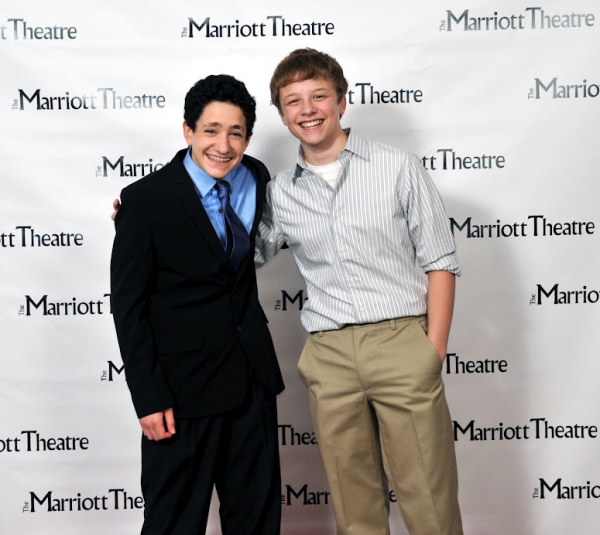 Jonah Rawitz and Zachary Keller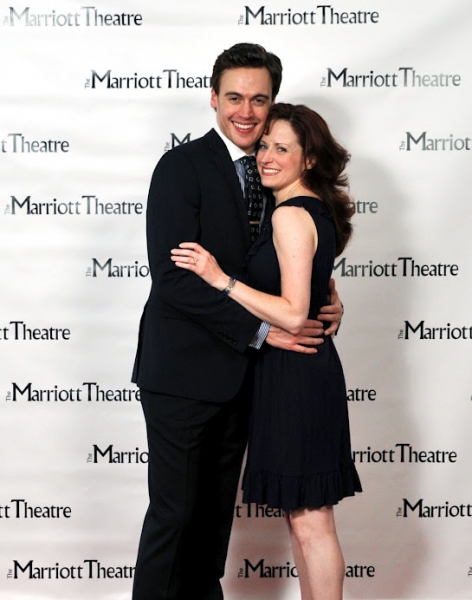 Heidi Kettenring and Eric Bergen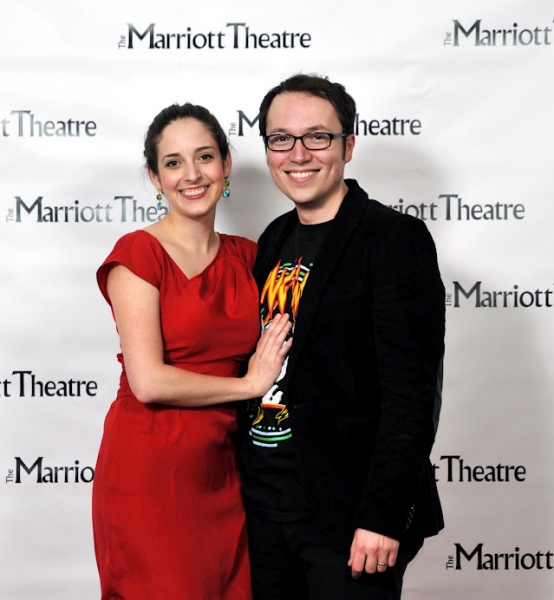 Dara Cameron and Michael Mahler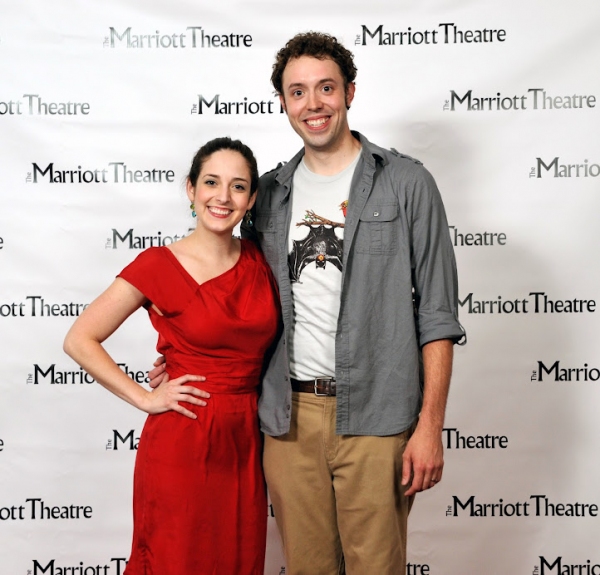 Dara Cameron and Alex Goodrich

Aaron Thielen, Michael Mahler and Ryan Nelson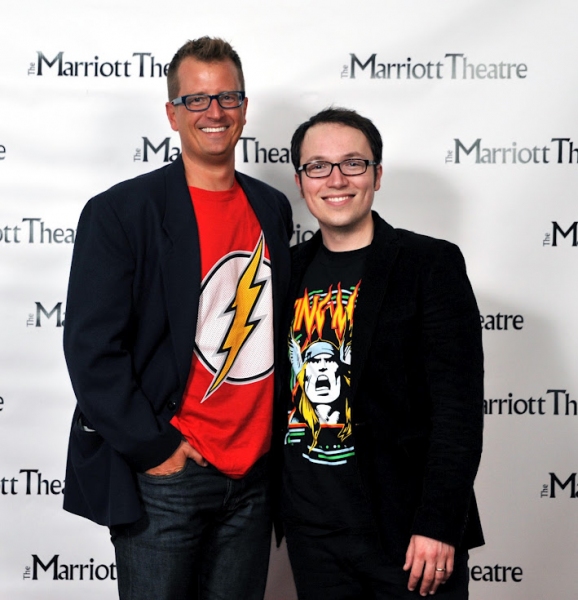 Aaron Thielen and Michael Mahler