Photo Flash: Goodman Presents MARY
Prince Prize- and Guggenheim Fellowship-winning playwright Thomas Bradshaw makes his Chicago debut with Mary at Goodman Theatre.
Based on a true story, Mary uses social satire to examine the pervasive nature of racism and homophobia in contemporary American society. Hilton Als of the New Yorker has hailed Bradshaw's plays as "rich and groundbreaking," praising his ability to create a body of work which "defies categorization" among writers of his generation; the Village Voice named him "Best Provocative Playwright." May Adrales May Adrales-who also direcTed Bradshaw's 2009 play, The Bereaved-stages this world-premiere Goodman commission, which was first seen in the Goodman's 2009 New Stages Series. Performances are through March 6, 2011 in the Goodman's Owen Theatre; tickets are $10 - $42.
Mary contains mature subject matter. Albert Goodman/The Edith-Marie Appleton Foundation is the Major Production Sponsor for Mary. Goodman Theatre and Thomas Bradshaw are the proud recipients of Prince Charitable Trusts' Prince Prize for Commissioning Original Work for Mary. Prince Charitable Trusts is the leading contributor to the Goodman's New Works Endowment Fund and Principal Support of Artistic Development and Diversity Initiatives is provided by The Joyce Foundation.
"Thomas is one of the brightest lights of a new generation of young writers who focus on the ideas and beliefs that factionalize us," said Goodman Theatre Artistic Director Robert Falls, who first experienced Bradshaw's work in 2007 with a double-bill of Strom Thurmond Is Not a Racist and Cleansed. "Mary is timely and theatrical. I hope that it will spark a lively discourse on the changing nature of bigotry and oppression in our contemporary world."
Set in 1983 at the height of what Time magazine dubbed "AIDS hysteria," Mary takes place at the
Jennings' Southern Maryland family home, where not much has changed since the 1800s-including the slave quarters. When college student David invites his boyfriend, Jonathan, home to meet his parents and their domestic servants, the events set in motion are alternately hilarious, disturbingly farcical and politically incendiary. "In a Bradshaw play, no one in the audience gets to sit back in safety and crow over the sins of others. In matters of vanity and perversity, our lust for psychic and social power-in addition to our secret angers: class, race and gender-are equal opportunity employers." (Margo Jefferson, BOMB magazine).
"You watch a play like Mary, and our modern, politically-correct sensibility leads us to think, 'these must be backwards people, this is certainly reprehensible behavior, these people have to be evil.' But they're not. Nothing in my plays is pure black or white. All of my characters exist along the spectrum of gray, just as all people do-no one is absolutely good or absolutely evil," said Playwright Thomas Bradshaw. "This play is based on a true story; there is a unity of what the characters are thinking, feeling and doing. I'm interested in presenting real human beings and all of their complexity."
Adds Director May Adrales, "Mary is a challenging, explosive night in the theater that is about the world we live in now. Thomas explores the tragic and profane without apology, unafraid to go where people are uncomfortable in order to push to the other side of understanding."
As previously announced, the cast of Mary includes Myra Lucretia Taylor Myra Lucretia Taylor Myra Lucretia Taylor in the title role as the Jennings family's domestic servant; Barbara Garrick Barbara Garrick Barbara Garrick as Dolores Jennings, Mary's employer; Scott Jaeck Scott Jaeck Scott Jaeck as Dolores' husband, James Jennings; Alex Weisman Alex Weisman Alex Weisman as David, Dolores and James' son; Eddi Eddie Bennet e Bennet Eddie Bennet as David's boyfriend, Jonathan; CedRic Young CedRic Young CedRic Young as Mary's husband, Elroy; and Steve Pi Steve Pickering ckering Steve Pickering as a priest. Adrales has tapped an award-winning design team for the production-Kevin Depinet Kevin Depinet Kevin Depinet (Set), Ana Kuzmanic Ana Kuzmanic Ana Kuzmanic (Costumes), Keith Parham Keith Parham (Lighting) and Andrew Hansen Andrew Hansen Andrew Hansen (Sound).
Tickets to Mary are currently on sale at are currently on sale at GoodmanTheatre.org. Tickets and subscriptions can also be purchased at the box office (170 North Dearborn) or by phone at 312.443.3800. Mezztix Mezztix Mezztix are halfprice mezzanine tickets available at 12 noon at the box office, and at 10am online (promo code MEZZTIX) day of performance; Mezztix are not available by telephone. 10Tix 10Tix 10Tix are $10 rear mezzanine tickets for students available at 12 noon at the box office, and at 10am online on the day of performance; 10Tix are not available by telephone; a valid student I.D. must be presented when picking up the tickets; limit four per student with I.D. All tickets are subject to availability and handling fees apply. Discounted Group Group Tickets for 10 persons or more are available at 312.443.3820. Purchase Goodman Gift Certificates Gift Certificates Gift Certificates in any amount at GoodmanTheatre.org. The flexibility of Goodman Gift Certificates allows recipients to choose the production, date and time of their performance. Artists, dates and ticket prices are subject to change.
About Goodman Theatre About Goodman Theatre ---- Now Celebrating A Decade on Dearborn Now Celebrating A Decade on Dearborn Now Celebrating A Decade on Dearborn
Goodman Theatre, "the leading regional theater in the nation's most important theater city" (Time), is a major cultural, educational and economic pillar in Chicago, generating nearly $300 million in economic impact over the past decade in its state-of-the-art two-theater complex on North Dearborn Street. Founded in 1925 and currently under the leadership of Artistic Director Robert Falls, "Chicago's most essential director" (Chicago Tribune), and Executive Director Roche Schulfer, Chicago's oldest and largest not-forprofit resident theater has experienced unprecedented success over the past 10 years in its new downtown facility, welcoming nearly two million patrons to productions and events-including 10 festivals celebrating playwrights such as David Mamet, August Wilson and Horton Foote, as well as the biennial Latino Theatre Festival-serving 30 percent more students through its Education and Community Engagement programs (including the FREE Student Subscription Series and other interactive programs) and employing more than 3,000 artists and theater professionals. The Goodman has earned more than 90
awards for hundreds of productions, including the Pulitzer Prize for Ruined by Lynn Nottage-one of new-work Goodman commissions in the last decade. The Chairman of Goodman Theatre's Board of Trustees is Patricia Cox, and Joan Clifford is President of the Women's Board. American Airlines is the Exclusive Airline of Goodman Theatre.
Photo credit: Liz Lauren


Alex Weisman and Barbara Garrick

Myra Lucretia Taylor and CedRic Young

Myra Lucretia Taylor

Scott Jaeck, Alex Weisman, Eddie Bennett, Barbara Garrick, Myra Lucretia Taylor

Steve Pickering, Alex Weisman, Eddie Bennett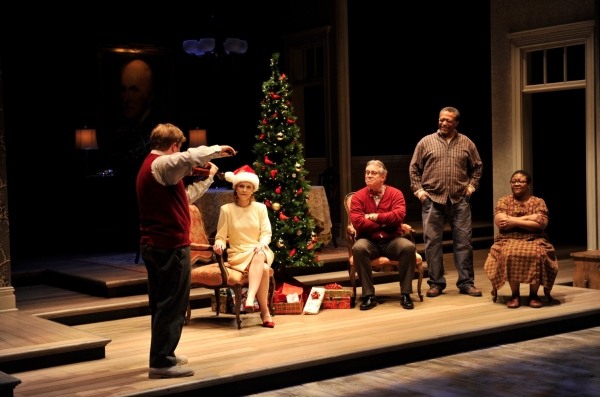 Alex Weisman, Barbara Garrick, Scott Jaeck, CedRic Young, and Myra Lucretia Taylor

Eddie Bennett and Alex Weisman

Alex Weisman and Myra Lucretia Taylor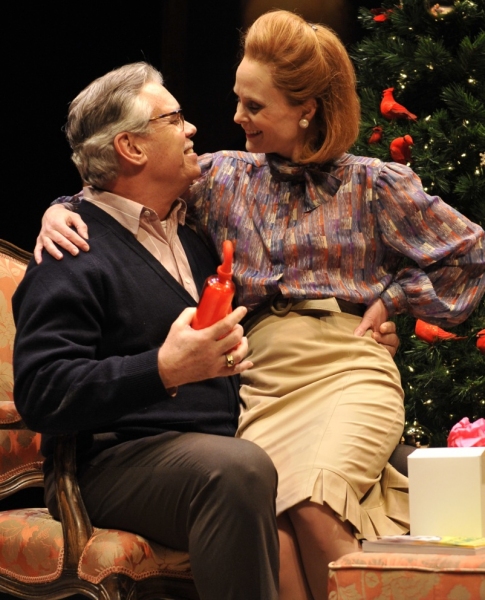 Barbara Garrick and Scott Jaeck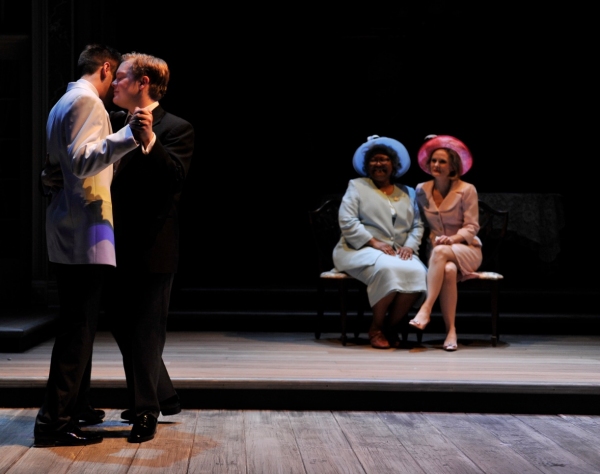 Myra Lucretia Taylor, Barbara Garrick, Eddie Bennett, and Alex Weisman

Barbara Garrick and Scott Jaeck

Myra Lucretia Taylor

Eddie Bennett, Myra Lucretia Taylor, Barbara Garrick, Alex Weisman