Photo Flash: First Look at The Marriott Theatre for Young Audiences' SEUSSICAL
The fantastical, magical musical SEUSSICAL began November 11 and run through December 30, 2015 with a press opening on Saturday, November 21 at The Marriott Theatre for Young Audiences, 10 Marriott Drive, Lincolnshire, IL. Created by Lynn Ahrens and Stephen Flaherty (the Tony Award-winning team behind the acclaimed musical Ragtime) the whimsical production is based on more than 14 beloved stories by children's author Dr. Seuss. SEUSSICAL is directed and choreographed by Jeff Award-winner Rachel Rockwell, with musical direction by Ryan T. Nelson. BroadwayWorld has a first look at the cast in action below!
A pop musical for all ages, SEUSSICAL is an enchanting celebration of friendship, compassion, bravery, and the power of imagination. The show features elements from Dr. Seuss classics including The Cat in the Hat, Horton Hears a Who, Horton Sits on the Egg, Yertle the Turtle and Other Stories, McElligot's Pool, and Oh, The Places You'll Go! Join the mischievous Cat in the Hat as he narrates the story of Horton the Elephant and his friends as they embark on a fanciful journey from the Jungle of Nool, through the mountains, and across the ocean, to help a young girl named Jojo bring harmony back to the tiny planet of Who. Along the way, meet zany Dr. Seuss characters including the tiny Whos, sour kangaroos, harmonizing birds, and trouble-making monkeys!
Starring in SEUSSICAL are Michael Aaron Lindner as "Horton the Elephant," Lillian Castillo as "Gertrude McFuzz," George Keating as the "The Cat in the Hat," Ava Morse and Sage Harper share the role of "Jojo," Alexis Rogers as "Sour Kangaroo," and Stephanie Binetti as "Mayzie". The cast also stars Eric Lewis, Johanna McKenzie Miller, Samantha Pauly, Brandon Springman and Liam Quealy.
The Marriott Theatre for Young Audiences team will be headed up by Lead Artistic Director Aaron Thielen, with Costume Designer Nancy Missimi, Lighting Designer Greg Hofmann, Sound Designer Bob Gilmartin, Set and Props Designer Jeff Kmiec and Musical Supervisor Patti Garwood.
SEUSSICAL plays most Tuesdays through Sundays at 10 AM with occasional 12:30 PM performances. Visit MarriottTheatre.com or call 847.634.0200 for exact schedule, as show times and dates vary. Single ticket prices are $17.23 per person (includes fees and taxes). Groups of 20 or more receive a discount by calling 847.634.5909. Free parking is available at all shows.
Photo Credit: Amy Boyle Photography and The Marriott Theatre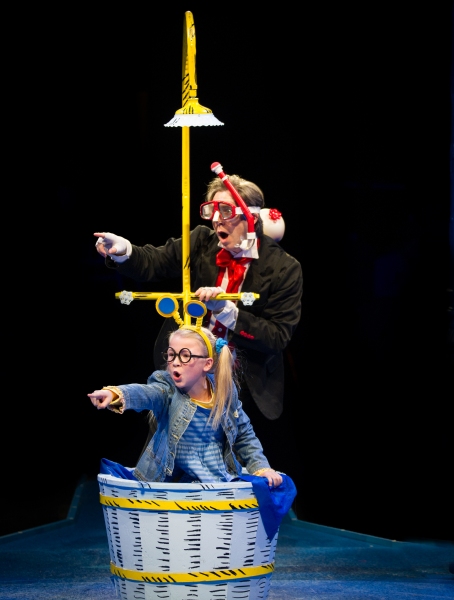 Ava More as 'Jojo' and George Keating as 'The Cat in the Hat'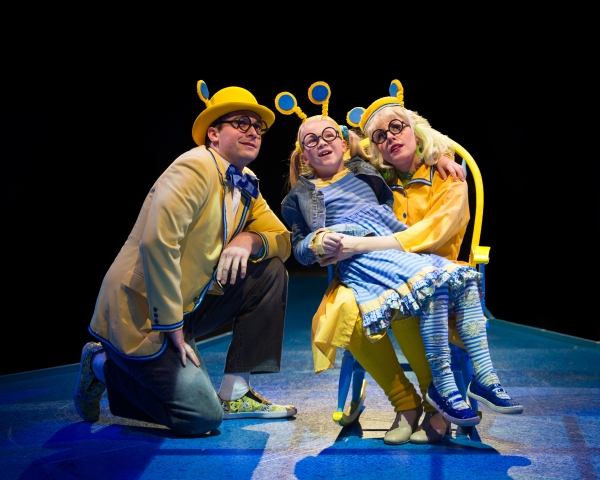 Brandon Springman, Sage Harper as 'Jojo' and Johanna McKenzie Miller

The cast of The Marriott Theatre for Young Audiences' production of SEUSSICAL

The cast of The Marriott Theatre for Young Audiences' production of SEUSSICAL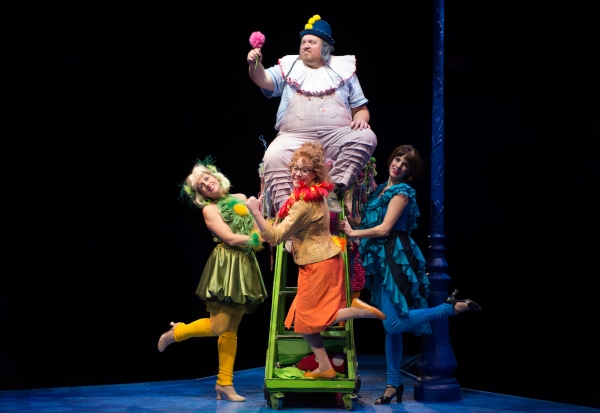 The cast of The Marriott Theatre for Young Audiences' production of SEUSSICAL

The cast of The Marriott Theatre for Young Audiences' production of SEUSSICAL

The cast of The Marriott Theatre for Young Audiences' production of SEUSSICAL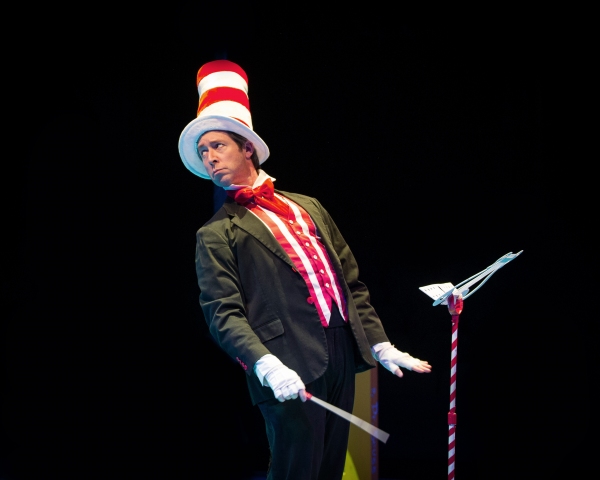 George Keating stars as 'The Cat in the Hat'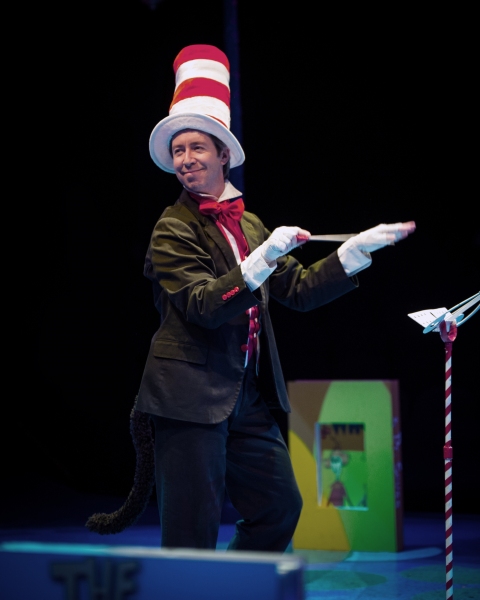 George Keating stars as 'The Cat in the Hat'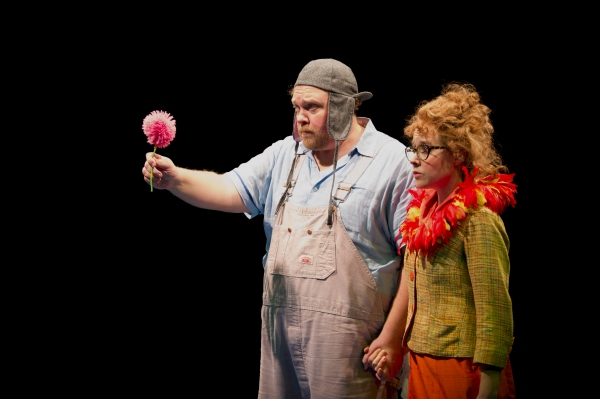 Michael Aaron Lindner as 'Horton the Elephant' and Landree Fleming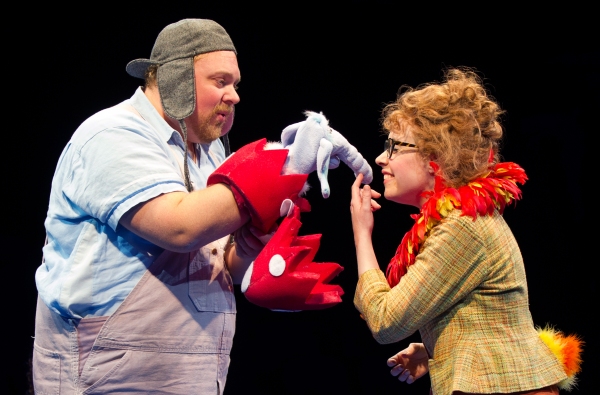 Michael Aaron Lindner as 'Horton the Elephant' and Landree Fleming

Michael Aaron Lindner stars as 'Horton the Elephant'

Michael Aaron Lindner stars as 'Horton the Elephant'

Sage Harper stars as 'Jojo'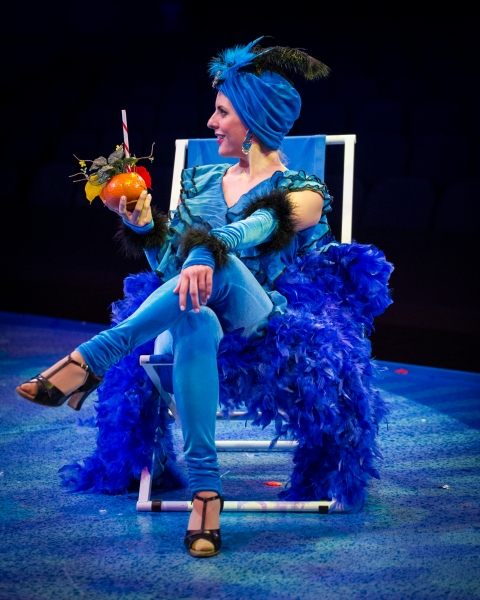 Stephanie Binetti stars as 'Mayzie'