Photos: First Look at THE WALK ACROSS AMERICA FOR MOTHER EARTH, Part of Steppenwolf's GARAGE REP 2015
Steppenwolf's GARAGE REP 2015, presented by Chicago storefront theater companies, is running in the Garage Theatre, 1624 N. Halsted, now through April 26. Scroll down for a first look at Red Tape Theatre's The Walk Across America for Mother Earth by Taylor Mac, with music by Ellen Maddow!
Directed by Bonnie Metzgar with Artistic Consultant Eric Hoff, THE WALK ACROSS AMERICA FOR MOTHER EARTH features Breon Arzell, Nikos Brisco, Nick Combs, Sean Ewert, Alex Grelle, Luke Michael Grimes, WITCH HAZEL (Deven Casey, Imp Kid and Ariel Zetina) Ruth Margraff, Morgan McNaught, Sadie Rogers, Angelica Roque and Johnard Washington.
Political activism meets bedazzled drag show in this story about two young friends who flee their suburban upbringing in "Real America" to join a ragtag group of activists on a protest march from D.C. to Nevada. On the road, the group attempts to establish a nomadic utopia, but the marchers continually find themselves divided by unrequited affections, indecision, and a secret hunger for power. Whimsically blending commedia dell'arte influences with song and dance, The Walk Across America for Mother Earth explores how the idea of community sometimes fails to unite us, and sometimes brings us together in the most unexpected ways.
Meghan Reardon is the Associate Artistic Director, Josh Johnson is the Managing Director and JD Cannady is the Producing Director for Red Tape Theatre. For more info, go to redtapetheatre.org. Single tickets are $20 (festival passes are $45), and can be purchased at 312-335-1650 and www.steppenwolf.org.
Photo Credit: Anna Sodziak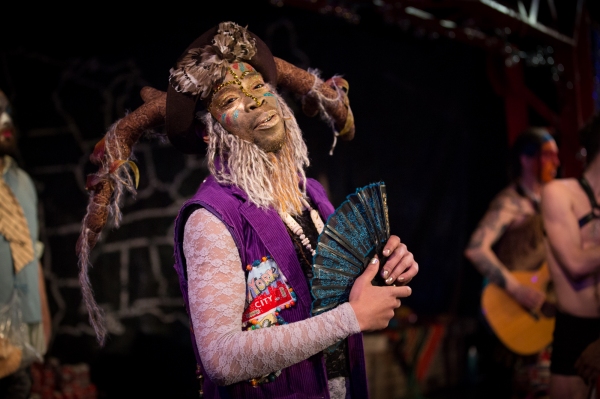 Johnard Washington

The cast of The Walk Across The Walk Across America for Mother Earth

The cast of The Walk Across America for Mother Earth and Angelica Roque (right)

The cast of The Walk Across America for Mother Earth and Sadie Rogers (center)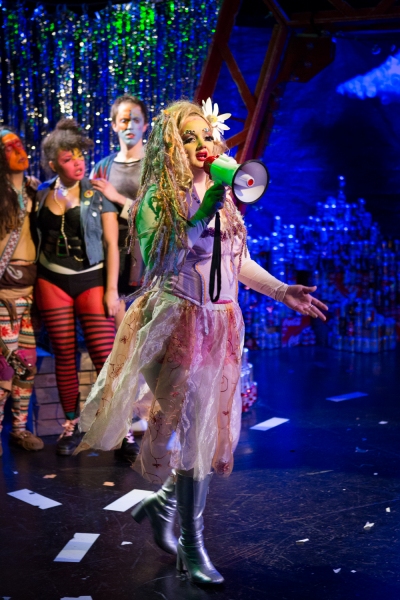 Nikos Brisco, Morgan McNaught, Alex Grelle and Ruth Margraff

Sean Ewert