Eric Hoff News
Casting Announced For L.A. Writers' Workshop Festival
by Julie Musbach - Jun 19, 2018
Center Theatre Group has announced casting for the inaugural L.A. Writers' Workshop Festival: New Plays Forged In L.A., a one day event at the Kirk Douglas Theatre celebrating some of the freshest and most exciting voices in modern American theatre. The festival will take place on June 23 from 11 a.m. to 10 p.m. with readings of three new plays by three L.A. Writers' Workshop participants from throughout the program's 13-year history. The readings include "A Kind of Weather" by Sylvan Oswald, "New Life" by Dan O'Brien and "How To Raise A Freeman" by Zakiyyah Alexander.

Austin Pendleton Stars in DELTA IN THE SKY WITH DIAMONDS OR MAYBE NOT
by A.A. Cristi - Jan 3, 2018
Boogla Nights Productions will present the World Premiere of June Daniel White's new comedy DELTA IN THE SKY WITH DIAMONDS or Maybe Not at Theatre 54 at Shetler Studios from January 25th through February 10th. Directed by Michael Padden, the darkly romantic play stars beloved veteran actor Austin Pendleton as 'God' with Ms. White as 'Delta', Bob D'Haene (Lyle), Regina Gibson (Hollywood), Melissa Hurst (Bobbie), Joan Porter (Rosie) and Vincent Tacali (Tommy/Ralph).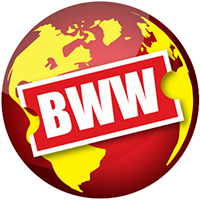 Cal Rep presents POLAROID STORIES by Naomi Iizuka
by A.A. Cristi - Nov 13, 2017
Playwright Naomi Iizuka radically adapts and retells Ovid's ancient classic Metamorphoses, with homeless youth crafting stories both for their physical survival and for the transformation of their souls. In this contemporary collage of classical mythology and real-life stories of street kids, the play weaves a world where myth-making and storytelling are vital weapons for the characters to survive a system that erases and ignores them.
David Grossman's Leadership Book Wins Host of Honors
by Robert Diamond - Oct 17, 2017
David Grossman's Leadership Book Wins Host of Honors
by Robert Diamond - Oct 17, 2017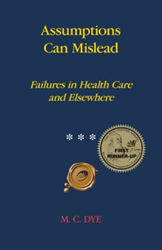 'Assumptions Can Mislead,' Gets New Marketing Campaign
by Robert Diamond - Oct 6, 2017

ALICE'S WONDERLAND, MACHINAL, WOKE! and More Coming to California Rep in 2017-18
by BWW News Desk - Oct 2, 2017
California Repertory Company announces productions for the 2017 2018 season. The season highlights stories of resistance and reinvention: resistance to the oppressing effects of misogyny, economic disparity and autocracy; and reinvention of the self through the power of storytelling and imagination.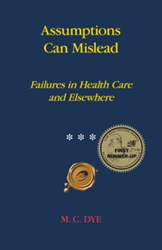 Author M.C. DYE Releases 'Assumptions Can Mislead'
by Robert Diamond - Sep 27, 2017

Fiction Novel 'NIRMALA: The Mud Blossom' Wins New Apple E-Book Award for Excellence in Independent Publishing
by Robert Diamond - Sep 14, 2017

Ewa Wojciak was Keynote Speaker at 4th Annual OC Zine Fest
by Robert Diamond - Aug 21, 2017
Eric Hoff Videos
BWW TV: First Look at Highlights of Barrow Street Theatre's HIT THE WALL
by BroadwayWorld TV - Mar 11, 2013
Producers Scott Morfee, Jean Doumanian and Tom Wirtshafter present the New York premiere of the new play, Hit The Wall by Ike Holter, a theatrical exploration of the first night of the 1969 Stonewall Riots, at the Barrow Street Theatre. Directed by Eric Hoff, with original music & music supervision by Dan Lipton, Hit The Wall opens Sunday, March 10, 2013. Tickets for the production are now on sale.