Photo Flash: First Look at Summer Smart, Kelly Anne Clark, James Harms and More in BEVERLY HILLBILLIES at Theatre at the Center
After 200 episodes and nine seasons as America's beloved 1960s sitcom, The Beverly Hillbillies is making strides on stage as a musical for the first time ever. Theatre at the Center, 1040 Ridge Road, Munster, Indiana, presents the World Premiere of THE BEVERLY HILLBILLIES, THE MUSICAL, running now through August 10 with a press opening this Sunday, July 13. Scroll down for a first look at the cast in action!
Directed by Jeff Award nominee David Perkovich with a musical score by award-winning Chicago composer Gregg Opelka, THE BEVERLY HILLBILLIES, THE MUSICAL follows the nouveau-riche Clampett family as they move to the privileged society of Beverly Hills after discovering an oil reserve on their land. From Jed Clampett to Granny, Elly May and Jethro all the favorites from the '60s TV comedy are back and shaking things up as they adjust to their new, fast-paced life while maintaining their hayseed ways.
The Clampett's trials and tribulations start to unravel when two crafty con artists cook up a scheme to fool overnight millionaire Jed Clampett (Jeff Award-Winner James Harms) out of his not-so-hard-earned millions. The chaos continues as nephew Jethro faces relationship problems, daughter Elly May (Jeff Award-Winner Summer Smart) has growing-up pains, and Granny (Kelly Anne Clark) just wants to go back to the simple, butter-churnin' life she knows and loves. Despite watching his "black gold" turn into blackmail, Jed remains calm because, in the end, he knows that a country boy is always quicker than a city slicker. The Clampetts stay true to their roots as they face out-of-place encounters and hilarious antics, showcasing their genuine charm.
THE BEVERLY HILLBILLIES, THE MUSICAL delivers an unforgettable twist on the 1960s TV classic and features the classic theme song "The Ballad of Jed Clampett," written by producer and songwriter Paul Henning. Bluegrass artists Flatt and Scruggsoriginally performed the musical score and cut their own version for Columbia Records, which reached #44 on Billboard's Hot 100 pop music chart and #1 on the Billboard Hot Country chart.
THE BEVERLY HILLBILLIES cast includes Jeff Award-winner James Harms as "Jed," Jeff Award-winner Summer Smart as "Elly May," John Stemberg as "Jethro," Norm Boucher as "Mr. Drysdale", Holly Stauder as "Mrs. Drysdale," Kelly Anne Clark as "Granny", Tina Gluschenko as "Jane Hathaway", Bernie Yvon as "Col Foxhall", Rebecca Bradford as "Ashley", Mary Nigohosian as "Mrs. Pennyweather", Jake Mahler as "Brewster", Patrick Tierney as "Percy", David Sajewich as "Lt. Richards" and Colette Todd as "Rita". The ensemble includes Missy Aguilar, Victoria Blade, Julie Baird, Jill Sesso and Patrick Martin.
THE BEVERLY HILLBILLIES production team, led by Director David Perkovich, includes Musical Director Bill Underwood, Choreographer Nicole Miller, Stage Manager Matt McMullen, Production Manager Ann Davis, Lighting Designer Denise Karczewski, Costume Designer Brenda Winstead, Sound Designer Barry G. Funderburg, and Props Designer Jessie Howe.
Performances are Wednesdays and Thursdays at 2:00 p.m.; Fridays and Saturdays at 8:00 p.m.; Sundays at 2:30 p.m.; and selectThursday evening and Saturday matinees. Individual ticket prices range from $40 - $44. To purchase individual tickets call the Box Office at 219.836.3255 or Tickets.com at 800.511.1552. Group discounts are available for groups of 11 or more and gift certificates are also available. Special Subscription Series Events include: the Wine & Theatre Series, the Dinner Theatre Series and theOpening Night Series. For more information on Theatre at the Center, visit TheatreAtTheCenter.com.
Photo Credit: Michael Brosilow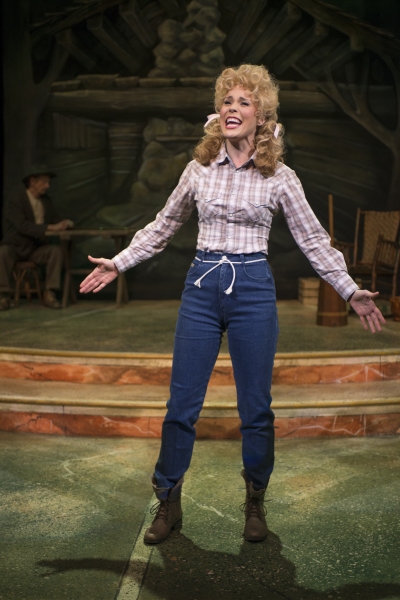 Summer Smart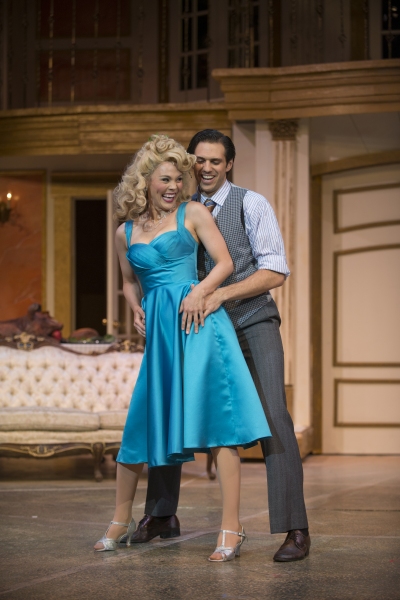 Summer Smart as Elly May and David Sajewich as Detective Lt. Frank Richards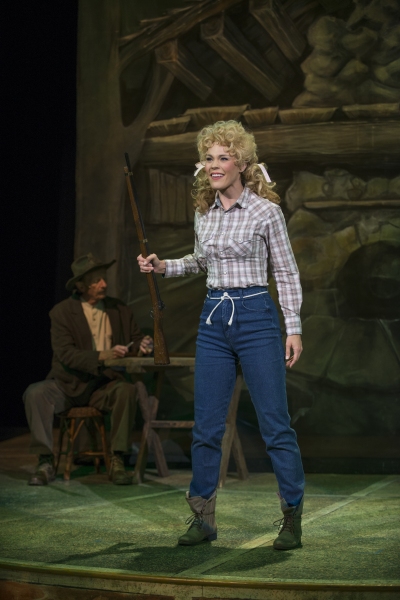 Summer Smart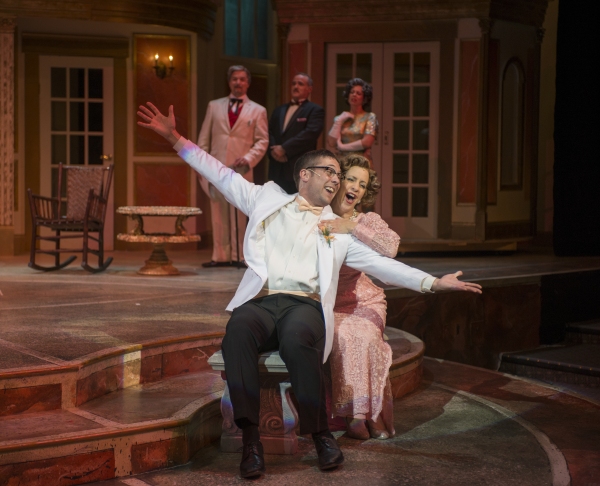 Patrick Tierney as Percy Pennyweather and Mary Nigohosian as Mrs. Pennyweather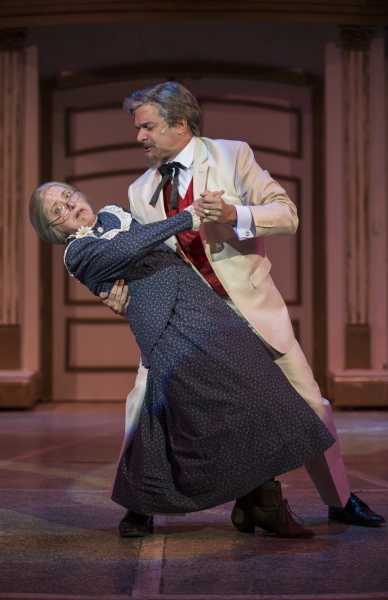 Kelly Anne Clark and Bernie Yvon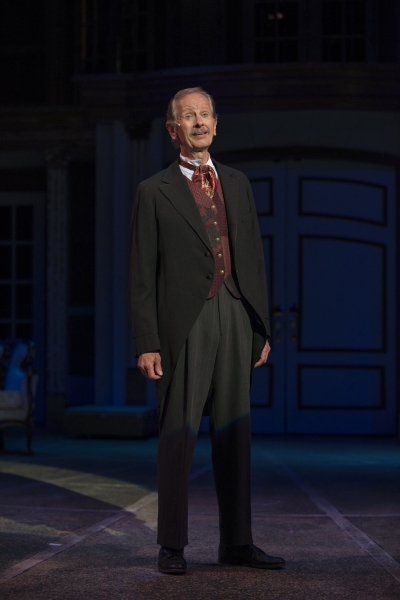 James Harms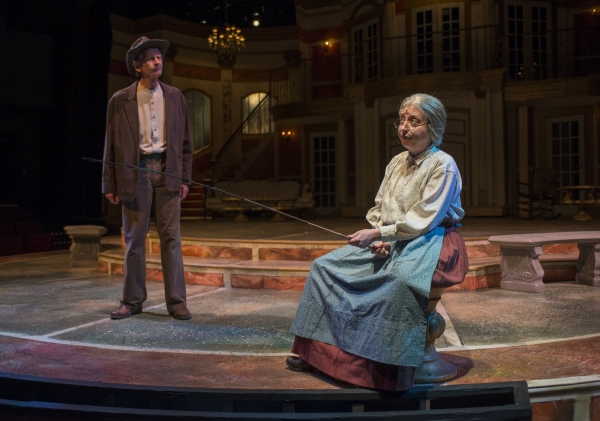 James Harms and Kelly Anne Clark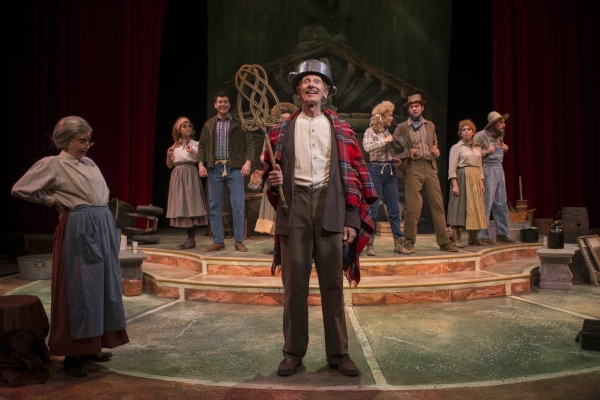 James Harms and the Cast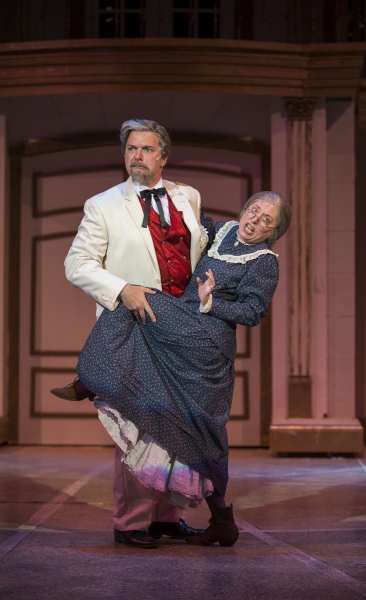 Bernie Yvon and Kelly Anne Clark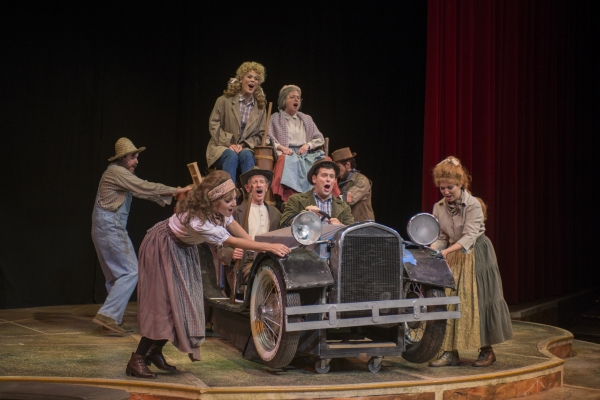 The Cast of BEVERLY HILLBILLIES, THE MUSICAL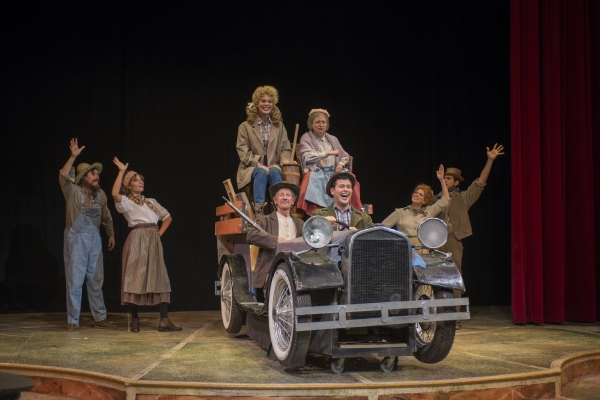 The Cast of BEVERLY HILLBILLIES, THE MUSICAL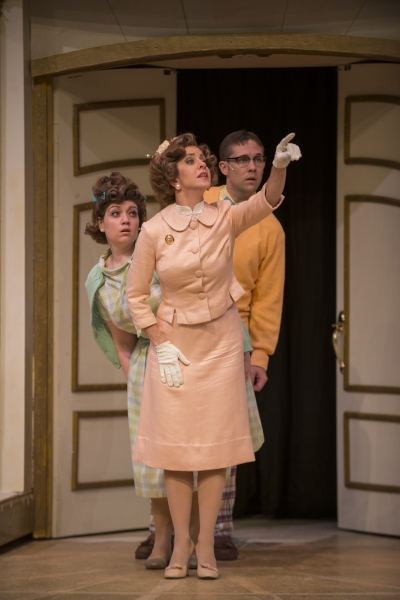 Missy Aguilar as Gloria Mundy, Mary Nigohosian as Mrs. Pennyweather and Patrick Tierney as Percy Pennyweather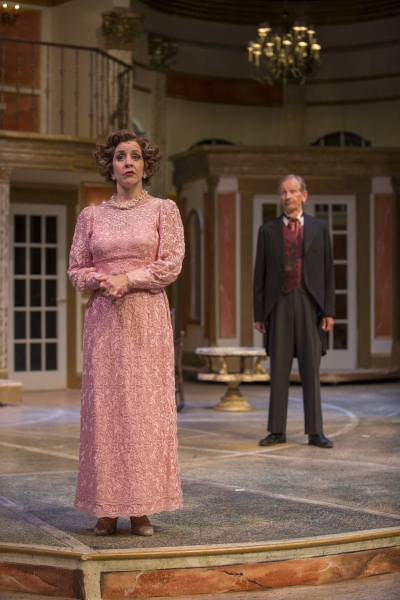 Mary Nigohosian as Mrs. Pennyweather and James Harms as Jed