Photos: First Look at Marriott Theatre's ON THE TOWN
From the bustling streets of "New York, New York" comes the first major Chicago production of the iconic musical comedy, ON THE TOWN, currently in previews and opening August 20, and running through October 12 at The Marriott Theatre, 10 Marriott Drive, Lincolnshire, IL. BroadwayWorld has a first look at the cast in action below!
With an unparalleled musical score by Leonard Bernstein and book and lyrics by Betty Comden and Adolph Green, ON THE TOWN tells the hilarious story of three American sailors on a whirlwind 24-hour leave in New York City. Eleven time Jeff Award winner David H. Bell directs, with choreography by Alex Sanchez and Music Direction by Ryan T. Nelson.
Based on Bernstein's 1944 ballet, Fancy Free, sailors Gabey, Ozzie and Chip have only 24 hours to see the famous sights and find romance before they report back to the ship. From the Bronx to the Battery, the explosion of song and dance that ensues proves that "New York, New York, it's a helluva town." ON THE TOWN features the classic hits "New York, New York," "I Can Cook Too," and "Lonely Town."
ON THE TOWN stars Max Clayton as "Gabey", Seth Danner as "Chip", Jeff Smith as "Ozzie", Marya Grandy as "Hildy", Alison Jantzie as "Ivy", and Johanna McKenzie Miller as "Claire". Also starring in the production are Alex Goodrich, Barbara Robertson, Brandi Wooten, Ryan Bernsten, Giovanni Bonaventura, Jordan Fife Hunt, Ellen Green, Monique Haley, Raymond Interior, Tiffany Krause, Kristina Larson-Hauk, Jeff Max, Andrew Purcell, Sam Rogers, Desiree Staples, Elizabeth Telford and Melissa Zaremba.
The ON THE TOWN production team is led by the Marriott Theatre's Lead Artistic Director Andy Hite. Set Design is by Tom Ryan, Costume Design by Nancy Missimi, Lighting Design by Jesse Klug, Sound Design by Bob Gilmartin and Properties Design by Sally Weiss. The Marriott Theatre orchestra is conducted by Musical Supervisor Patti Garwood.
The performance schedule is Wednesdays at 1:00 p.m. and 8:00 p.m., Thursdays and Fridays at 8:00 p.m., Saturdays at 4:30 p.m. and 8 p.m., and Sundays at 1 p.m. and 5 p.m. Ticket prices range from $40 to $48, excluding tax and handling fees. To reserve tickets, call The Marriott Theatre Box Office at 847.634.0200. Visit www.MarriottTheatre.com for more information.
Photo Credit: Peter Coombs / Marriott Theatre

Alex Goodrich as Pitkin

Alison Jantzie as Ivy Smith with the cast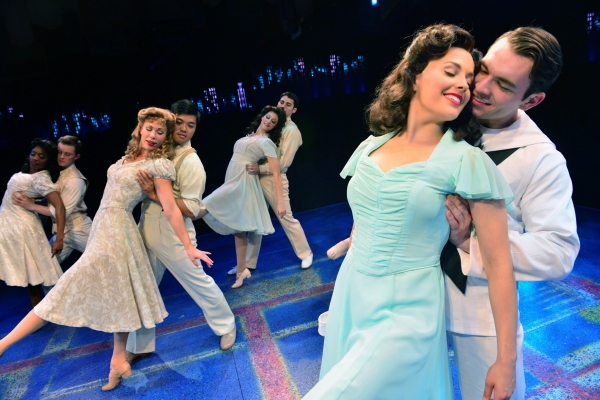 Alison Jantzie as Ivy Smith and Max Clayton as Gabey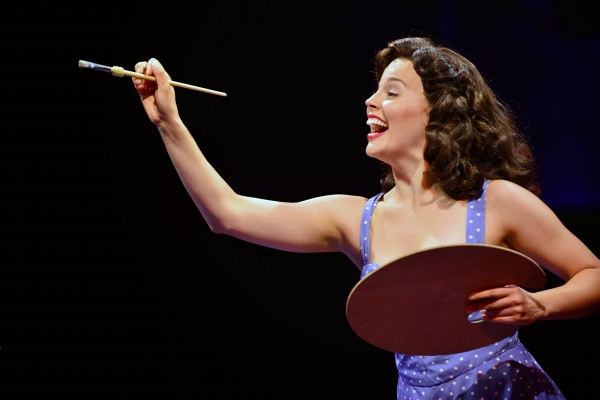 Alison Jantzie as Ivy Smith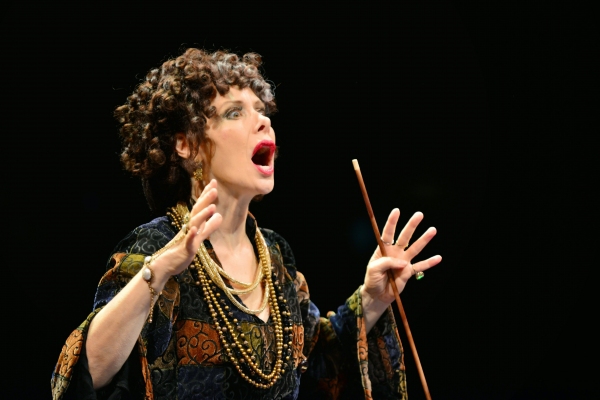 Barbara Robertson as Dilly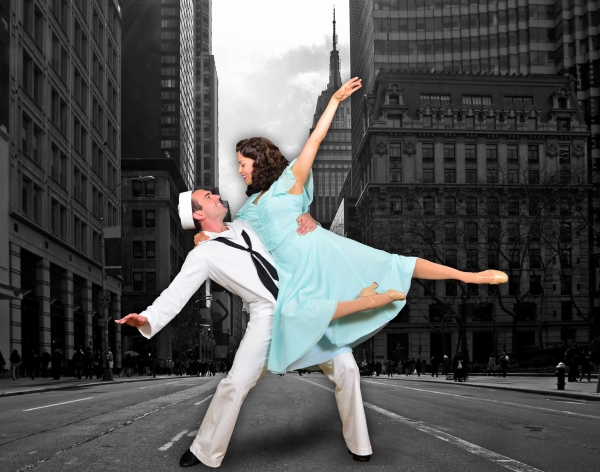 Alison Jantzie as Ivy Smith and Max Clayton as Gabey

Jeff Smith as Ozzie and Johanna Mckenzie Miller as Claire

Marya Grandy as Hilde and Seth Danner as Chip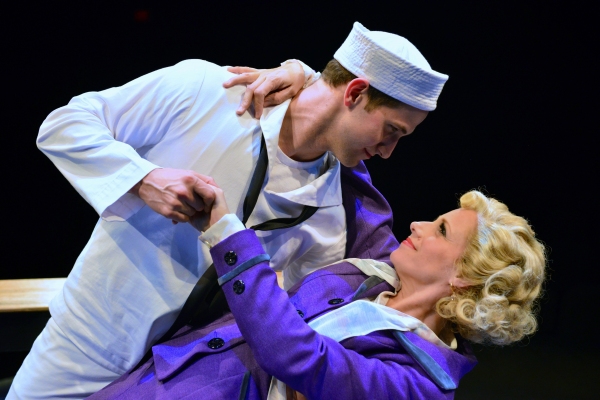 Jeff Smith as Ozzie and Johanna Mckenzie Miller as Claire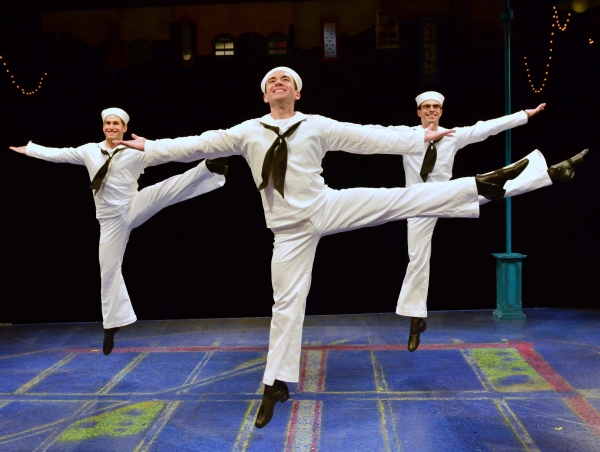 Jeff Smith as Ozzie, Max Clayton as Gabey and Seth Danner as Chip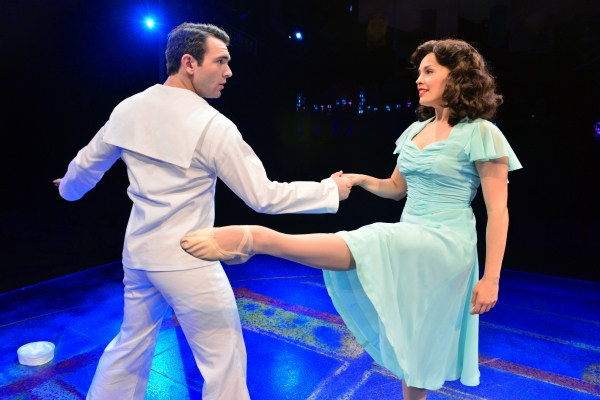 Max Clayton as Gabey and Alison Jantzie as Ivy Smith

Max Clayton as Gabey

Max Clayton as Gabey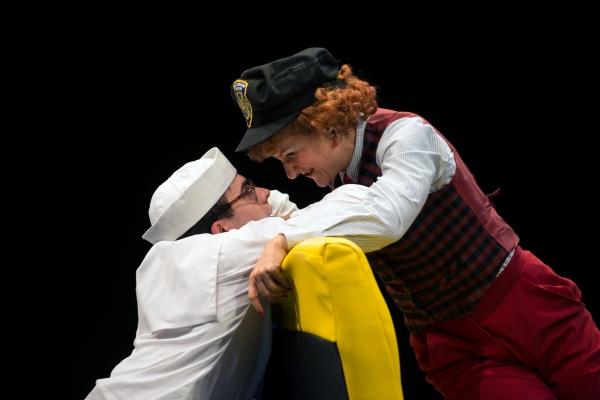 Seth Danner as Chip and Marya Grandy as Hilde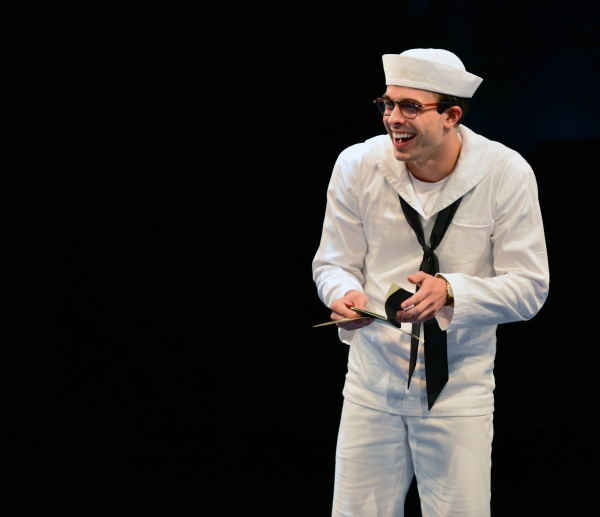 Seth Danner as Chip

Seth Danner as Chip, Max Clayton as Gabey and Jeff Smith as Ozzie