Photo Flash: First Look at CHICAGO ONE-MINUTE PLAY FESTIVAL
The One-Minute Play Festival in association with The Den Theatre, is pleased to present the 5th Annual CHICAGO ONE-MINUTE PLAY FESTIVAL playing two nights only Wednesday, April 29 and Thursday, April 30, 2015 at 8 pm at The Den Theatre, 1333 N. Milwaukee Ave in Chicago''s Wicker Park neighborhood. Tickets, priced at $20, are currently available at 1mpf.brownpapertickets.com.
The 5th Annual CHICAGO ONE-MINUTE PLAY FESTIVAL will showcase a marathon of one-minute plays by nearly 60 established and emerging Chicago playwrights, commissioned for the Festival and prompted by #1MPF''s unique playmaking process.
The Festival will feature works by Brooke Allen, Axel Arth, Andrew Bailes, Scott T. Barsotti, Dani Bryant, Manny Buckley, Dan Caffrey, EJ "Liz" Calvert, Megan Carney, Lonnie Carter, David Cerda, Rachel Claff, Kristiana Colon, Reginald Edmond, Dana Lynn Formby, Kimberly D. Furgason, Kate Healy, Addison Heimann, Scott Hermes, Andrew Hinderaker, Reeny Hofrincher, Ebony Joy, Dan Ker-Horbert, Carolyn Krass, Nambi E. Kelley, Jenni Lamb, Barb Lhota, Evan Linder, Arlene Malinowski, Patrick McLean, Kim Morris, Laura Nessler, Coya Paz, Francesca Peppiatt, Shawn Pfautsch, Mallory Primm, Ellie Reed, Jana Ross, Jennifer Rumberger, Edgar Sanchez, Jenny Seidelman, Jessy Lauren Smith, Steve Spencer, Jon Steinhagen, Tiffani Swalley, Robert Tenges, Leean Kim Torske, Juan Francisco Villa, Adam Webster, Julia Weiss, Tony Werner and others.
Directors include Taylor Bailey, Erica Barnes, Sydney Chatman, Patrice Foster, Jason Gerace, Brea Hayes, Thrisa Hodits, Lexi Saunders, Lee Stark, Juan Francisco Villa and Scott Weinstein.
"I''m just thrilled to be working with our new collaborators at the Den Theatre," comments #1MPF Producing Artistic Director Dominic D''Andrea. "To see the festival grow to include sixty playwrights, a dozen directors, and scores of actors is just thrilling. The wonderful thing about doing this work in Chicago is that collective community investigation into who we are in this moment, what we care about, and where we might be going. This cohort of writers took the opportunity to really engage in the investigation, so audiences will be in for a true look at where we are right now. That''s exciting to share!," adds D''Andrea.
Photo Credit: 1MPF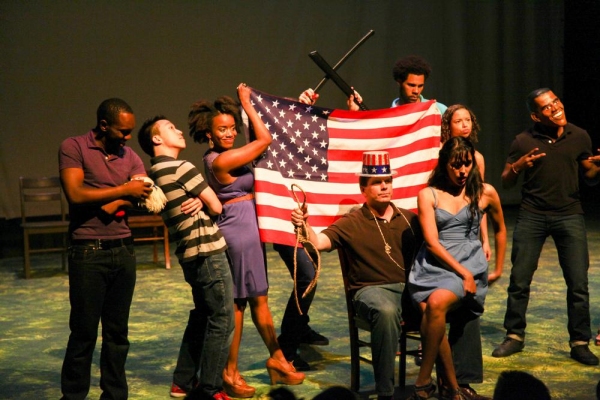 CHICAGO ONE-MINUTE PLAY FESTIVAL Production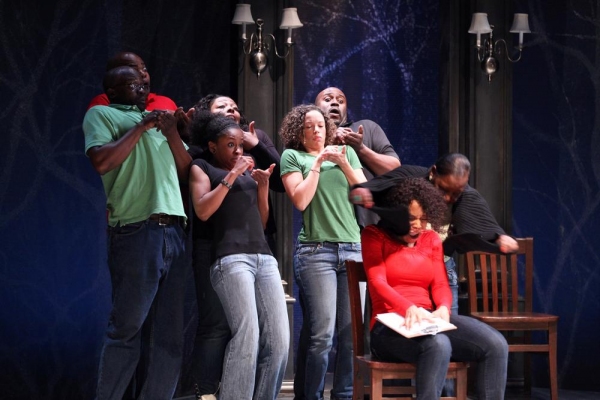 CHICAGO ONE-MINUTE PLAY FESTIVAL Production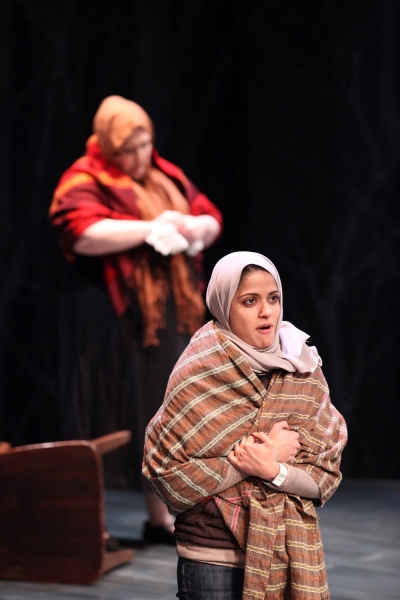 CHICAGO ONE-MINUTE PLAY FESTIVAL Production