Photo Flash: First Folio Theatre's A MIDSUMMER NIGHT'S DREAM Opens
First Folio Theatre presents A MIDSUMMER NIGHT'S DREAM as part of its annual outdoor Shakespeare Under the Stars series, which opened Saturday, July 9, 2016 at 8:15 p.m., and runs through August 14, 2016. Shakespeare's magical story about the difficulties of love is directed by Hayley Rice and produced by David Rice, author ofThe Madness of Edgar Allan Poe and composer, adaptor and lyricist of Shakespeare's Cymbeline: A Folk Tale with Music.
Noted as one of Shakespeare's strangest and most delightful creations, A MIDSUMMER NIGHT'S DREAM draws on Greek mythology and Shakespeare's imagination to tell a story of magic and the difficulties of love. The perfect show for families, come laugh at the antics of the mischievous Puck as this fantastical fairy turns the world upside-down for the quartet of lovers, and the crazed, ass-headed Bottom, driving them to wild antics in the forest, all in the beautiful outdoor environment of the historic Mayslake Peabody Estate.
A Midsummer Night's Dream cast is led by Sydney Germaine (The Matchmaker at Albert Ivar Goodman Theatre and Appropriate at The Station Theatre) as "Puck"; Michael Joseph Mitchell (The Winter's Tale at First Folio) as "Oberon" and "Theseus"; Johanna Mckenzie Miller (A Splintered Soul at Stage 773 and Seussical at Marriott Theatre in Lincolnshire) as "Titania" and "Hippolyta"; T. Isaac Sherman (Men Should Weep at Raven Theatre) as "Lysander"; Tony Carter (35mm at Room 300 at Collaboraction and Fiddler on the Roof at Ellen Eccles Theatre) as "Demetrius"; Sarah Wisterman as "Hermia"; Ali Burch (Feathers and Teeth at Owen Bruner Goodman Theatre) as "Helena"; Gordon Chow (Outside/Inside at Greenhouse Theater and Fish Men at Owen Bruner Goodman Theatre) as "Egeus" and "Peter Quince"; Steve Peebles (In the Heat of the Night at Theater Wit and Alfred Hitchcock's The 39 Steps at Theatre at the Center) as "Nick Bottom"; David Gordon-Johnson (You're a Good Man, Charlie Brown at Open Door Theatre and The Gentleman from Indiana at Wells-Metz Theatre) as "Francis Flute"; Austin England as "Robin Starveling"; Stefan Brundage as "Tom Snout"; Dina Monk as "First Fairy" and Mitchell Spencer as "Snug".
The artistic team includes scenic design by Jeff Award winner and six-time nominee Angie Weber Miller (Jeeves At Sea and Laughter on the 23rd Floor at First Folio), Lighting Design by Greg Freeman (Jeeves At Sea at First Folio and Noises Off at Meiley-Swallow Hall), Sound Design by Chris Kriz (composer and lyricist of Soon I Will Be Invincible and Sound Designer for Bat Boy: The Musical at The Den Theatre Company), Special Asshead Design by Scott Leaton and Stage Manager Julia Zayas-Melendez (assistant stage manager forWest Side Story at Paramount Theatre and stage manager for Sweeney Todd: The Demon Barber of Fleet Street at Stage 773), and Costume Design by Elsa Hiltner.
First Folio Theatre is concluding its 20th season of bringing high-quality performances of Shakespeare and other classics to the stage. The Shakespeare Book of Lists names First Folio Theatre one of the "150 Great Places to See a Shakespeare Play." The Chicago Tribuneraved that their Shakespeare Under the Stars summer series "offers something Navy Pier can't...plenty of greenery, gentle breezes and the chance to stretch out on a blanket with family and friends while being transported to Shakespeare's otherworldly romance."?
Photos Courtesy of Heron Agency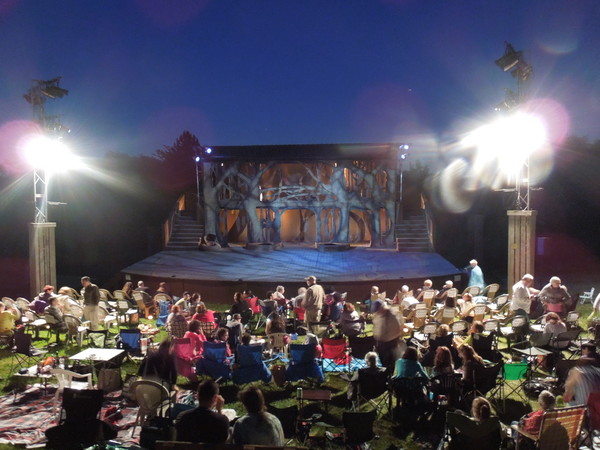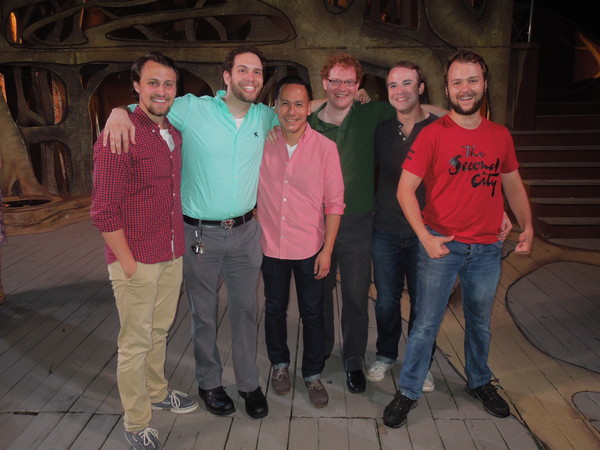 • Austin England ("Robin Starvelingâ€?), Stefan Brundage ("Tom Snoutâ€?), Gordon Chow ("Egeusâ€? and "Peter Quinceâ€?), Steve Peebles ("Nick Bottomâ€?), David Gordon â€"Joseph ("Francis Fluteâ€?), Mitchell Spencer ("Snugâ€?)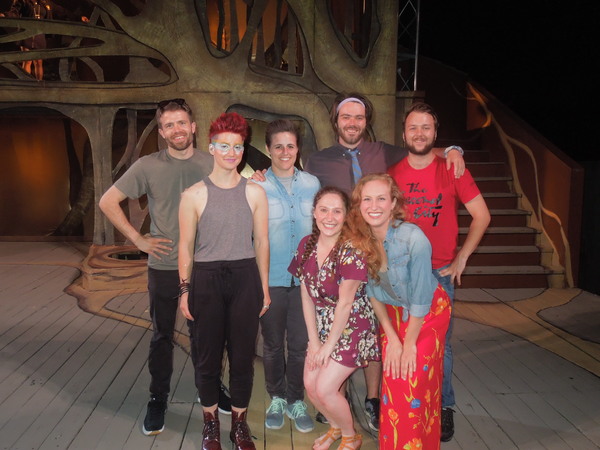 • BACK: Eric Roberts ("Ensemble�), Sydney Germaine ("Puck�), Polley Cooney ("Ensemble�), James Smart (Mustardseed), Mitchell Spencer ("Snug�) • FRONT: Rebecca Keeshin ("Ensemble�), Dina Monk ("First Fairy�)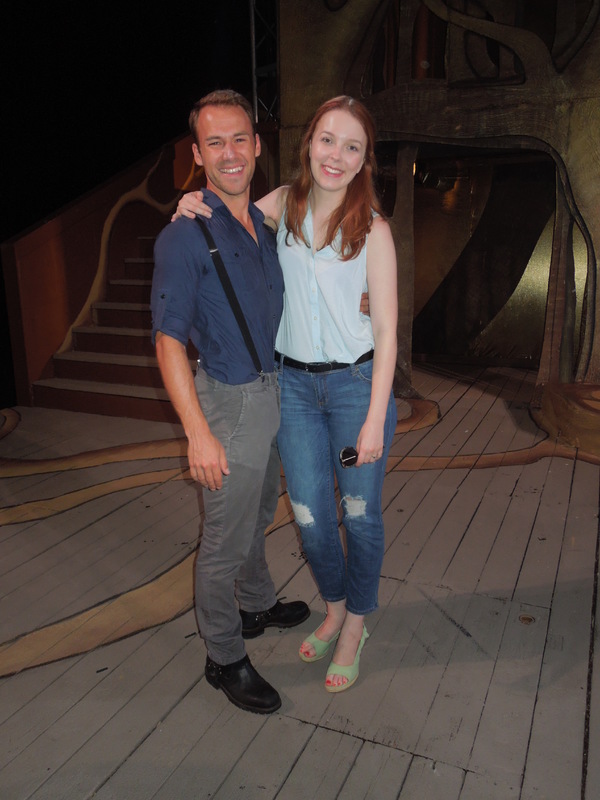 • Tony Carter ("Demetrius�), Ali Burch ("Helena�)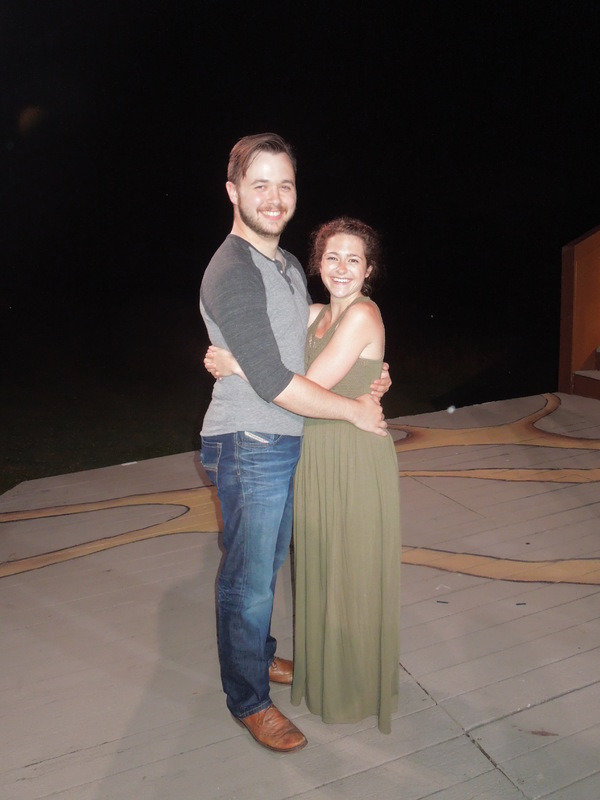 • T. Isaac Sherman ("Lysander�), Sarah Wisterman ("Hermia�)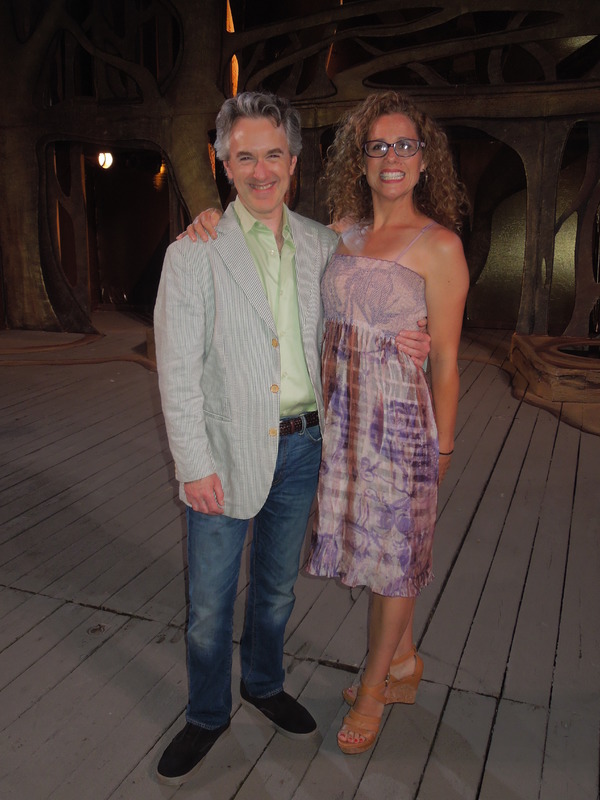 • Michael Joseph Mitchell ("Oberon� and "Theseus�), Johanna Mckenzie Miller ("Titania� and "Hippolyta�)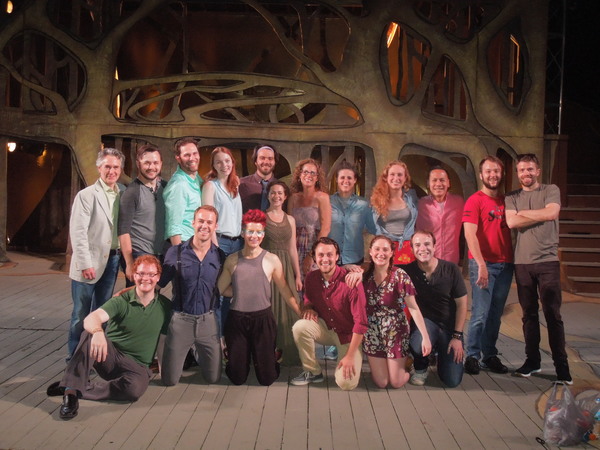 • BACK: Michael Joseph Mitchell ("Oberon� and "Theseus�), T. Isaac Sherman ("Lysander�), Stefan Brundage ("Tom Snout�), Ali Burch ("Helena�), James Smart (Mustardseed) , Johanna Mckenzie Miller ("Titania� and "Hippolyta�), Polley Cooney ("Ensemble�), Dina Monk ("First Fairy�), Gordon Chow ("Egeus� and "Peter Quince�), Mitchell Spencer ("Snug�), Eric Roberts ("Ensemble�) • MIDDLE: Sarah Wisterman ("Hermia�) • FRONT: Steve Peebles ("Nick Bottom�), Tony Carter ("Demetrius�), Sydney Germaine ("Puck�), Austin England ("Robin Starveling�), Rebecca Keeshin ("Ensemble�), David Gordon-Johnson ("Francis Flute�)
Related Articles View More Chicago

Stories

Shows
More Hot Stories For You