Photo Flash: Drury Lane's CHARLOTTE'S WEB
Drury Lane Theatre for Young Adults, 100 Drury Lane, presents the beloved children's classic CHARLOTTE'S WEB from April 6 through May 28, 2011. The production is Directed by Drury Lane Theatre Artistic Director William Osetek and Choreographed by Jeff Award winner Tammy Mader (Drury Lane Theatre's Thoroughly Modern Millie and My One and Only), with Musical Direction by Jeff Award winner Roberta Duchak (Drury Lane Theatre's Ragtime.)

Based on the Newbery Honor Book by E.B. White, CHARLOTTE'S WEB was adapted for the stage by Joseph Robinette (stage versions of The Lion, the Witch and the Wardrobe and Sarah, Plain and Tall) with music and lyrics by Tony Award-winner Charles Strouse (Bye Bye Birdie and Annie.) The New York Times raved that the production is filled with "...child-friendly warmth, wit and unavoidable cuteness."
CHARLOTTE'S WEB tells the story of Fern, a little girl who loves a sweet pig named Wilbur, and their friendship with a spider named Charlotte. Wilbur lives an idyllic barnyard life until he learns that he will soon be sent to the slaughterhouse. In order to help save him, Charlotte crafts a plan to spin kind words about Wilbur in her web, hoping that Farmer Zuckerman will realize what a wonderful pig he is and spare his life. Thanks to Charlotte and the mischievous rat Templeton, Wilbur not only lives, but also becomes a prize pig, ensuring his place on
The Farm
forever. This endearing tale for the whole family celebrates the value of friendship, love and devotion. The production's all-star Chicagoland cast is led by
Johanna Mckenzie Miller
as "Charlotte," Sean
Michael Hu
nt as "Wilbur," and
Heather Johnson
as "Fern." Also featured are
Brandon Dahlquist
as "John,"
Jackson Evans
as "Gander,"
Karl Hamilton
as "Homer," Nicki Hren as "Lamb,"
Christian Libonati
as "Avery,"
Katheryn Patton
as "Martha,"
Holly Stauder
as "Edith,"
Richard Strimer
as "Templeton," and Linda Waner as "Sheep."The artistic team is led by Director
William Osetek
, Choreographer
Tammy Mader
, with Musical Direction by
Roberta Duchak
, Set Design by
Christopher Ash
, and Lighting Design by
Jesse Klug
.A breakfast buffet with the CHARLOTTE'S WEB characters is offered on Saturday, April 16; Saturday, May 14; Saturday, May 21; and Saturday, May 28 with the performance at 10 a.m. or 1 p.m. The breakfast buffet package price for adults is $24.50 and $21.25 for children 12 and under. Tax and gratuity are included.Drury Lane Theatre's family-friendly menu includes breakfast favorites such as Scrambled Eggs, Tater Tots, Oatmeal, assorted Cereals, Mini Muffins, Mini Bagels, Bacon, Sausage and Fresh Fruit. Regular performances are at 10 a.m. on Wednesdays, Thursdays and Fridays (no performances on Wednesday, April 13; Thursday, April 21 or Wednesday, April 27) and at 10 a.m. and 1 p.m. on Saturdays (10 a.m. only on Saturday, April 23; no performance on Saturday, April 9 or Saturday, April 30; 1 p.m. only on Saturday, May 7). Show only tickets are available for $12 and a group rate of $10 per person is available for parties of 20 or more. For reservations, call (630) 530-0111. For more information, visit www.ticketmaster.com or www.drurylaneoakbrook.com.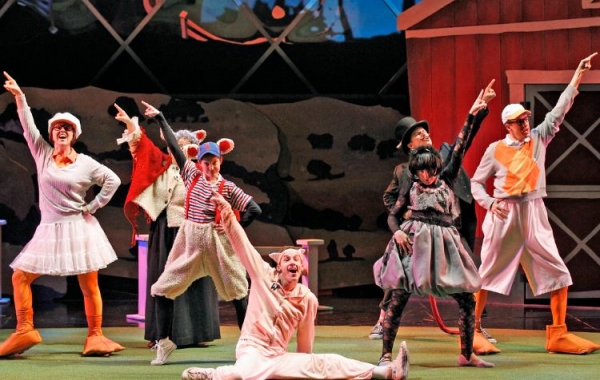 Cheryl Avery, Linda Waner, Nicki Hren, Sean Michael Hunt, Johanna Mckenzie Miller, Richard Strimer, Jackson Evans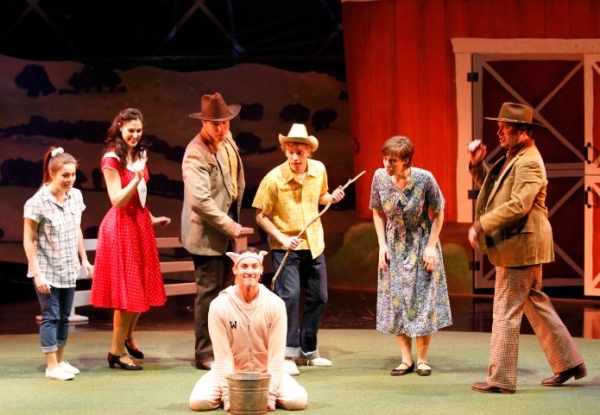 Heather Johnson, Katheryn Patton, Brandon Dahlquist, Sean Michael Hunt, Christian Libonati, Holly Stauder, Karl Hamilton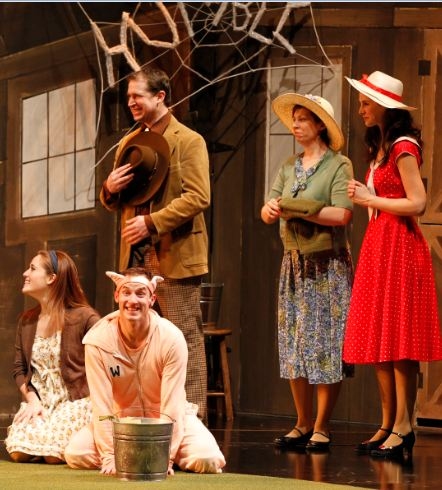 Heather Johnson, Sean Michael Hunt, Karl Hamilton, Holly Stauder, Katheryn Patton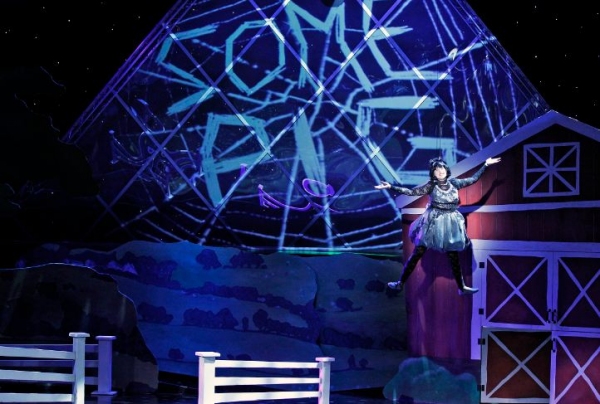 Johanna Mckenzie Miller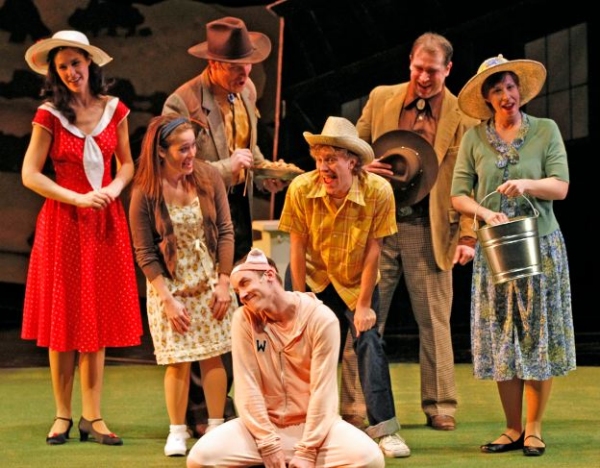 Katheryn Patton, Heather Johnson, Brandon Dahlquist, Sean Michael Hunt, Christian Libonati, Karl Hamilton, Holly Stauder