Photo Flash: A First Look at BLIND DATE at Goodman Theatre
Goodman Theatre presents Blind Date, Rogelio Martinez's slyly comic, behind-the-scenes glimpse of two of the most powerful world leaders-Ronald Reagan and Mikhail Gorbachev-directed by Goodman Theatre Artistic Director Robert Falls. Martinez, "a fresh and funny talent" (Backstage) who "finds new twists on old topics" (Variety), continues his multi-play exploration of the Cold War Era with this Goodman world premiere, which features as characters some of the figures who shaped the political landscapes of the 1980s and beyond.
In an era before Twitter, Tinder and 24/7 news, Ronald Reagan (Rob Riley) and Mikhail Gorbachev (William Dick) seek to thaw the seemingly intractable tension between the United States and Soviet Russia. Despite their advisors' best efforts to keep them on track, a crafty game of one-upmanship ensues, as the world's two most powerful leaders eschew conventional protocols to discuss pop culture and old movies-while Nancy Reagan (Deanna Dunagan) and Raisa Gorbachev (Mary Beth Fisher ) mirror their husbands' negotiations in a passive-aggressive tango over tea and fashion choices.

JPMorgan Chase is the Major Corporate Sponsor, Goodman Theatre Women's Board is the Major Production Sponsor and the Chicago Tribune is the Media Partner. Blind Date earned a New Play Award by the Edgerton Foundation. Time Warner is the Lead Supporter of New Play Development for the 2017/2018 season.

Rob Riley (Ronald Reagan) and William Dick (Mikhail Gorbachev) in Blind Date by Rogelio Martinez, directed by Robert Falls at Goodman Theatre (January 20 â€" February 25, 2018). GoodmanTheatre.org/blinddate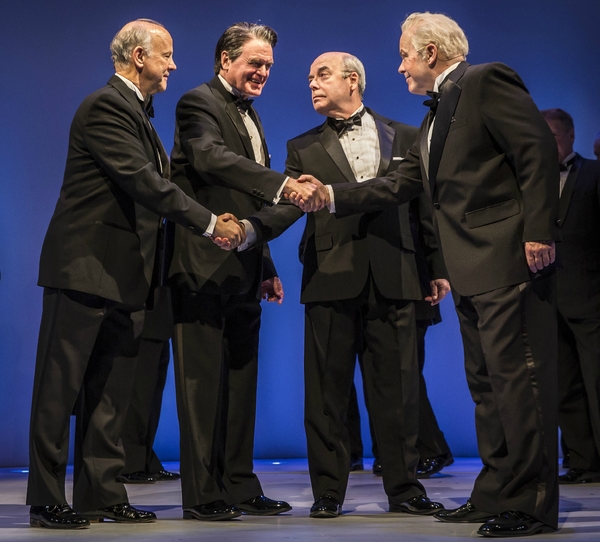 Jim Ortlieb (George Shultz), Rob Riley (Ronald Reagan), William Dick (Mikhail Gorbachev), and Steve Pickering (Eduard Shevardnadze) in Blind Date by Rogelio Martinez, directed by Robert Falls at Goodman Theatre (January 20 â€" February 25, 2018). GoodmanTheatre.org/blinddate

Steve Pickering (Eduard Shevardnadze) and Jim Ortlieb (George Shultz) in Blind Date by Rogelio Martinez, directed by Robert Falls at Goodman Theatre (January 20 â€" February 25, 2018). GoodmanTheatre.org/blinddate

Cast of Blind Date by Rogelio Martinez, directed by Robert Falls at Goodman Theatre (January 20 â€" February 25, 2018). GoodmanTheatre.org/blinddate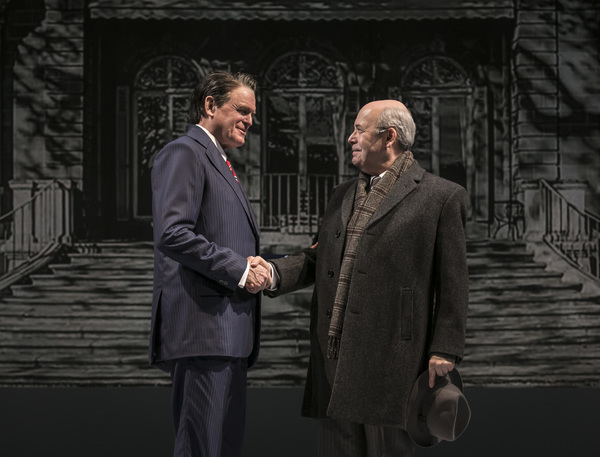 Rob Riley (Ronald Reagan) and William Dick (Mikhail Gorbachev) in Blind Date by Rogelio Martinez, directed by Robert Falls at Goodman Theatre (January 20 â€" February 25, 2018). GoodmanTheatre.org/blinddate

Cast of Blind Date by Rogelio Martinez, directed by Robert Falls at Goodman Theatre (January 20 â€" February 25, 2018). GoodmanTheatre.org/blinddate

Cast of Blind Date by Rogelio Martinez, directed by Robert Falls at Goodman Theatre (January 20 â€" February 25, 2018). GoodmanTheatre.org/blinddate

Rob Riley (Ronald Reagan) and Deanna Dunagan (Nancy Reagan) in Blind Date by Rogelio Martinez, directed by Robert Falls at Goodman Theatre (January 20 â€" February 25, 2018). GoodmanTheatre.org/blinddate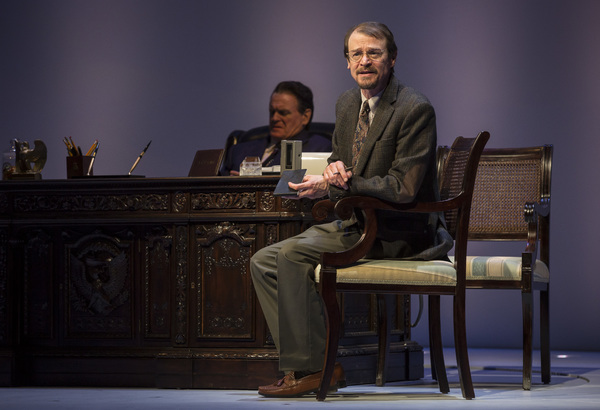 Thomas J. Cox (Edmund Morris) in Blind Date by Rogelio Martinez, directed by Robert Falls at Goodman Theatre (January 20 â€" February 25, 2018). GoodmanTheatre.org/blinddate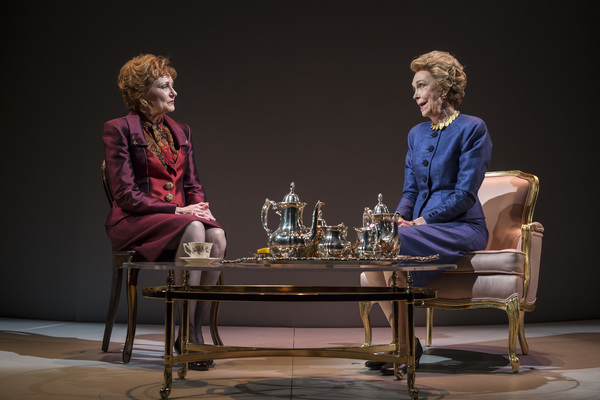 Mary Beth Fisher (Raisa Gorbachev) and Deanna Dunagan (Nancy Reagan) in Blind Date by Rogelio Martinez, directed by Robert Falls at Goodman Theatre (January 20 â€" February 25, 2018). GoodmanTheatre.org/blinddate