Artistic Home to Stage Paula Vogel's HOW I LEARNED TO DRIVE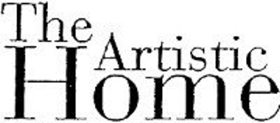 The Artistic Home will continue its 2017-18 season with Paula Vogel's Pulitzer Prize winning HOW I LEARNED TO DRIVE, to be directed by The Artistic Home's Associate Artistic Director Kayla Adams. It will open to the press Sunday, March 25 at 7:00 pm, following previews from March 21-24. HOW I LEARNED TO DRIVE, which premiered in 1997, was a Pulitzer Prize winner and a pioneering drama for its examination of pedophilia and sexual abuse of women. It follows a young woman, named L'il Bit, from age 11 to age 18 and her friendship and sexual affair with her uncle. Director Adams says, " this courageous and surprising script reminds me again and again of the healing power of storytelling." In reviewing the 2017 production by the Cleveland Playhouse, the Cleveland PLAIN DEALER said, "We can rejoice that "How I Learned to Drive" feels as fresh and fearless as it did two decades ago - and mourn for the same reason."
HOW I LEARNED TO DRIVE premiered in 1997 in a production by New York City's
Vineyard Theatre
that starred
Mary-
Louise Parker
(later succeeded by
Molly Ringwald
) and
David Morse
. That production ran for nearly a year and was revived off-Broadway in 2012. Winner of the 1998 Pulitzer Prize, co-winner of both the
Susan Smith
Blackburn Prize and the 1998
Lucille Lortel
Award for outstanding play, HOW I LEARNED TO DRIVE has also been acclaimed by theatre critics across the country. THE NEW YORK TIMES said, "Ms. Vogel has written a lovely, harrowing guide to the crippling persistence of one woman's memories." The VILLAGE VOICE reported "...HOW I LEARNED TO DRIVE is a tremendous achievement, genuine and genuinely disturbing... Vogel's delicate tactic makes sense not only as a way to redouble the dramatic effect, but as a representation of reality, a perfect case of the form fitting the subject." VARIETY wrote, "With subtle humor and teasing erotic encounters, Vogel addresses the dangerous intersections of teenage temptation. She also paints a richly poetic and picturesque landscape...The play is a potent and convincing comment on a taboo subject, and its impact sneaks up on its audience." The production will play at The Artistic Home's theatre at 1376 W. Grand Avenue. Tickets are now on sale by phone at 866/811-4111 or online at http://www.theartistichome.org/. Previews will be Wednesday, March 21 through Saturday, March 24 at 8:00 pm each night. Regular run (March 25 - May 6) performances will be Thursdays at 7:30 pm, Fridays and Saturdays at 8 pm, and Sundays at 3 pm. Casting will be announced at a later date.
Kayla Adams (Director) is a Chicago-based director and producer who joined The Artistic Home as Associate Artistic Director in October 2017 and directed the company's production of MIRACLE ON 34TH STREET: A RADIO PLAY in December. She also produced and curated the company's CUT TO THE CHASE festival and was assistant director on THE SCHOOL FOR LIES. Her directing credits in the Seattle area include: QUALITY: THE SHOE PLAY for Bellingham TheatreWorks and OFFICE HOURS for Idiom Theatre, MR. MARMALADE at Western Washington University, and THE LAST FIVE YEARS for the vocal studio of Jay Rosenthal. She was also Assistant Director for Topdog/Underdog at Bellingham TheatreWorks. In Mexico City, Kayla directed THE ALIENS for Teatro UNAM. Kayla holds a degree in Theatre Arts from Western Washington University.
Paula Vogel (Playwright) won the Pulitzer Prize, New York Drama Critics Award, Obie Award, Lucille Lortel, Drama Desk, Outer Critics Circle for HOW I LEARNED TO DRIVE. Her play INDECENT was produced on Broadway in 2017 and earned a Tony Award ® nomination for Best Play and a Drama Desk nomination for Outstanding Play. Her other plays include A CIVIL WAR CHRISTMAS, THE LONG CHRISTMAS RIDE HOME, THE MINEOLA TWINS, HOT 'N' THROBBIN, THE BALTIMORE WALTZ, DESDEMONA, AND BABY MAKES SEVEN, and THE OLDEST PROFESSION.
Vogel's plays have been produced in New York by Second Stage, New York Theatre Workshop, the Vineyard Theatre, Roundabout, and Circle Repertory Company; and regionally all over the country at such prestigious theater companies as the Center Stage, Intiman, Trinity Repertory, Woolly Mammoth, Huntington Theatre, Magic Theatre, The Goodman Theatre, American Repertory Theatre, Dallas Theatre Berkeley Repertory, and Alley Theatres to name a few. Internationally, her plays have been produced in Canada, Great Britain, Ireland, Australia and New Zealand as well as translated and produced in Italy, Germany, Taiwan, South Africa, Australia, Romania, Croatia, the Czech Republic, Poland, Slovenia, Canada, Portugal, France, Greece, Japanese, Norway, Finland, Iceland, Peru, Argentina, Chile, Mexico, Brazil and other countries.
John Simon
once remarked that
Paula Vogel
had more awards than a "black sofa collects lint." Some of these include induction into the Theatre Hall of Fame,
Thornton Wilder
Award, Lifetime Achievement from the
Dramatists Guild
, the
William Inge
Award, the Elliott Norton Award, two Obies, a
Susan Smith
Blackburn Award, the PEN/
Laura Pels
Award, a TCG residency award, a Guggenheim, a Pew Charitable Trust Award, and fellowships and residencies at
Sundance Theatre
Lab, Hedgebrook, The Rockefeller Center's Bellagio Center, Yaddo, MacDowell, and the Bunting. Ms. Vogel is also honored by three Awards in her name: the
Paula Vogel
Award for playwrights given by The
Vineyard Theatre
, the
Paula Vogel
Award from the American College Theatre Festival, and the
Paula Vogel
mentorship program, curated by
Quiara Hudes
and Young Playwrights of Philadelphia. ABOUT THE ARTISTIC HOME
The Artistic Home is noted for their innovative and intimate presentations of rarely-produced classics as well developing new works. Audiences may know The Artistic Home best from 2017's WEDDING BAND, BY THE BOG OF CATS and THE SCHOOL FOR LIES, their Jeff-nominated productions of THE SEAGULL, WATCH ON THE RHINE, MACBETH and THE LATE HENRY MOSS; or their 2013 Jeff Award-winner THE GODDESS. Other Artistic Home productions include the Jeff-Award-winning production of JUNO AND THE PAYCOCK, which also received three After Dark Awards, the Jeff-Nominated SWEET BIRD OF YOUTH, THE TALLEST MAN, LANDSCAPE OF THE BODY, NATURAL AFFECTION, FIVE WOMEN WEARING THE SAME DRESS, AFTER THE FALL and PEER GYNT (which also received an After Dark award for Direction). For more than 19 years, The Artistic Home has consistently produced compelling theatre in Chicago. First formed in 1998 with the belief that the actor is at the heart of great theater, the company strives to give birth to unforgettable moments; to touch audiences who are increasingly distanced from human contact; to readdress the classics and explore new works with passion.
http://www.theartistichome.org/
More Hot Stories For You