A Red Orchid Concludes Season With Eugene Ionesco's KILLING GAME Beginning May 2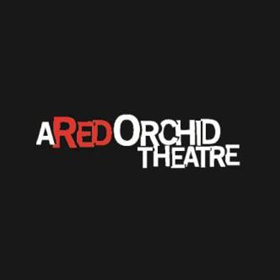 A Red Orchid Theatre presents Eugene Ionesco's Killing Game, directed by Ensemble Member Dado, and featuring Ensemble Members Lance Baker and Doug Vickers. Killing Game runs May 2 June 23, 2019 at A Red Orchid Theatre, 1531 N Wells in Chicago. Press performances are scheduled for Saturday, May 11, 2019 at 3:00 p.m. and 7:30 p.m. Tickets for Killing Game go on sale Monday, April 1 at 12:00pm.
A town is beset by plague and the bodies are piling up along with moral accusations, political implications and medical speculations. We peer into households and down many streets as people search for any logic to the ceaseless barrage of death. One of Ionesco's last plays, Killing Game is a piercing and frighteningly funny look at how the function of language and the panic surrounding social crisis sends a community into a chaotic state of paranoia, hypocrisy and opportunism.
The cast of Killing Game includes Ensemble Members Lance Baker and Doug Vickers, along with Angela Alise, Dano Duran, Sherman Edwards, Andres Enriquez, Roy Gonzalez, Maya Lou Hlava, Katherine Mallen Kupferer, Ashley Neal and Londen Shannon.
The creative team for Killing Game includes Elenna Sindler (original music), Grant Sabin (set design), Kotryna Hilko (costumes), Mike Durst (lighting design), Sarah Putts (sound design), Samantha Rausch (properties) and Ensemble Member Karen Kawa (Dramaturgy).
Tickets: $15-$25 previews, $30-$40 regular run. ($30 Thurs, $35 Fri & Sat Matinee, $40 Sat evening &Sun matinee)
Box Office: Located at 1531 N. Wells Ave, Chicago, (312) 943-8722; or online www.aredorchidtheatre.org