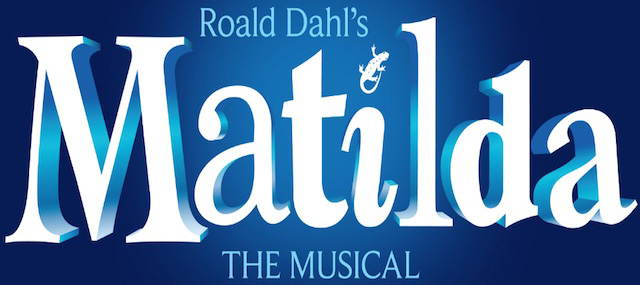 Click Here for More Articles on MATILDA
10 ON TUESDAY With Ora Jones
It's Tuesday!
BroadwayWorld Chicago brings you 10 on Tuesday, featuring artists in and around Chicago. This week's questionnaire participant - Ora Jones!
1) Your go-to audition monologue and/or song:
These days, most auditions have materials for me to prepare. Otherwise, I look for something that is in the world of the project. I don't really have a book standing by.
2) Where are you from?
My parents were born in Massachusetts and Texas, and both were in the Air Force. I was born in Ohio, and at four years old, left with my family and traveled for several years. We returned to Ohio when I was eleven.
3) Currently working on:
I have been on the road with
Matilda
for about a year now, and still discovering new things, still working. It is alternately inspiring--"Yay, something new!"--and terrifying--"How could I have gone a year and not noticed this before?"
4) What's your dream production?
Too many. There are so many great works, being interpreted in such imaginative ways, that to try and pin myself down to one is impossible. And there are so many brilliant and diverse stories being told right now, that every time I say, "That one," I find something else that is equally wonderful.
5) Favorite post performance haunt?
Sometimes I like a late night adventure. This tour has given us a chance to get out and explore all kinds of culture, beyond just sitting in a bar. And sometimes, often, actually, I like to sneak off alone to a late night movie or jazz club, and just be quiet.
6) Living or dead, who would you drop everything to see perform?
I would pay all kinds of dollars, just to sit in a room and watch
Martin Freeman
think. Silently. To himself. And Chicago's own
Jacqueline Williams
. Brilliant.
7) Who's your biggest inspiration?
My family. The most courageous people I know, who have been through so many challenges, and every day they find a way to celebrate their lives.
8) Describe the Chicago theater community in three words:
IN. YOUR. FACE.
9) Fill in the blank
: "If I could change one thing about theater in Chicago, it would be ... I always want people to remember and acknowledge how much theater there is here. Not just the huge flagship theaters, but the many many smaller theaters, telling amazing stories, doing incredible work. I always want people to explore more of that."
10) Fill in the blank:
"The one thing I would never change about theater in Chicago is ... theater here is more than an event; it is a living breathing part of the community. It is thrilling to have new experiences showing up every day, more voices being represented. I never want that to change."
Have a Chicago actor, dancer, choreographer, designer, musical director, or director you'd like to see featured on 10 on Tuesday? Let us know!
Related Articles