Photo Flash: First Look at Justin Matthew Sargent and More in BRAVE NEW WORLD Premiere at NC Stage
The world premiere of the musical BRAVE NEW WORLD opened this past weekend at North Carolina Stage Company in Asheville, NC. Below, BroadwayWorld has a first look at the cast in action, plus photos from the opening festivities!
The cast features Justin Matthew Sargent (Broadway: Spider-Man Turn Off the Dark, Rock of Ages), Robby Haltiwanger (National Tour: Ghost: The Musical), Marissa O'Donnell (Broadway: Shrek The Musical), Jason Edward Cook (Off-Broadway: Drop Dead Perfect), and Robin Skye (Broadway: Parade, Off-Broadway: Southern Comfort). They are joined by Tyler McKenzie, Billy Steeves, Kaylor Otwell, Blake Logan, Alice Eacho, Maria Buchanan, Marthaluz Valez, and Sean Michael Jaenicke.
Directed by Thomas Caruso (Southern Comfort at NYC's Public Theatre, Dynamo: Seeing Is Believing in the West End, national tours of Matilda and Ghost), the new musical features a book by Ben Andron (Off Broadway: White's Lies, Broken Snow, Breaking Bobby Stone); music by Jonnie Rockwell (Off-Broadway: The Anthem) and John McDaniel (Broadway music director and supervisor credits include Bonnie & Clyde, Catch Me If You Can, Brooklyn); lyrics by Bill Russell (Broadway: Side Show; Off-Broadway and West End: Elegies for Angels, Punks and Raging Queens; Pageant); choreography by Ryan Kasprzak (Off Broadway: Southern Comfort; So You Think You Can Dance); and musical direction by Brad Simmons (Broadway: Lysistrata Jones, Mr & Mrs Fitch).
Aldous Huxley's BRAVE NEW WORLD permanently altered the face of dystopian literature. From The Capital of modern cult hit The Hunger Games to The Strokes hit "Soma", the impact of Huxley's World State has travelled far beyond its pages.
In BRAVE NEW WORLD: THE MUSICAL, World Controller Thomas Mond (Justin Matthew Sargent) must maintain order when two of his genetically superior citizens, Lenina and Bernard (Marissa O'Donnell and Jason Edward Cook) leave their chemically engineered utopia to explore a savage reservation. The two return with a mysterious savage, John (Robby Haltiwanger), and his even more mysterious mother, Linda (Robin Skye), in tow. Unbeknownst to them, the very existence of John and Linda will rock the foundations of Controller Mond's World State.
Local designers include: Andrew Mannion (set), CJ Barnwell (lights), George Martinat (costumes), Matt Nielson (sound), Jessica Tandy Kammerud (props).
Tickets are available by calling (828) 239-0263, visiting ncstage.org or in person at the box office located at 15 Stage Lane, Asheville, NC.
Photo Credit: Ray Mata

Jason Edward Cook and company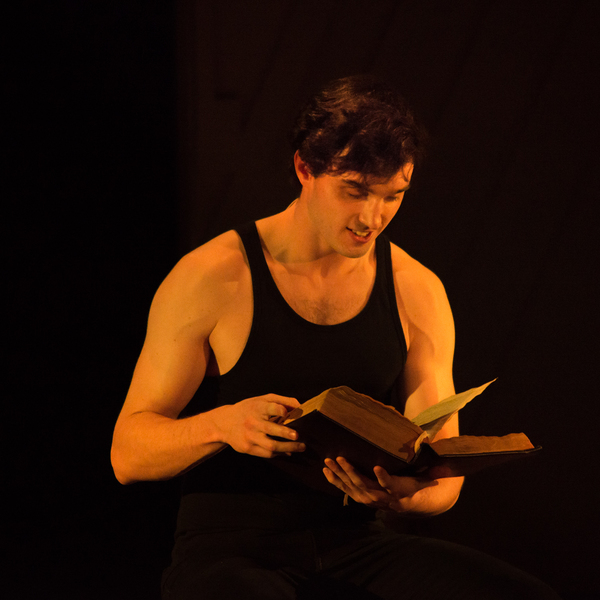 Robby Haltiwanger

Justin Matthew Sargent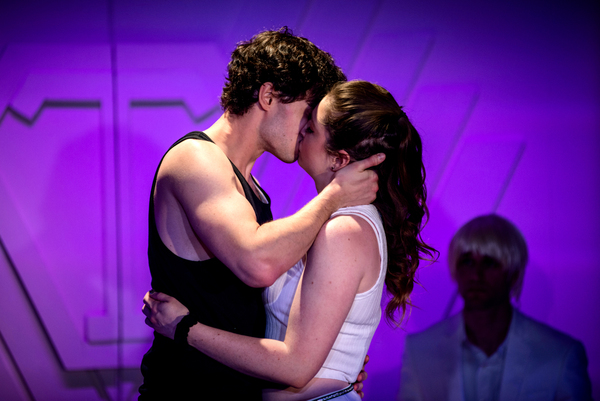 Robby Haltiwanger and Marissa O'Donnell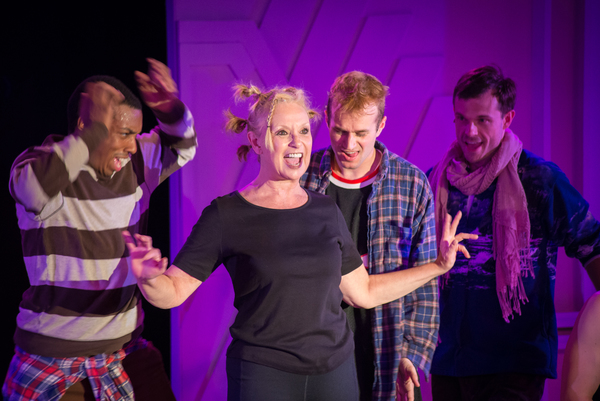 Robin Skye and company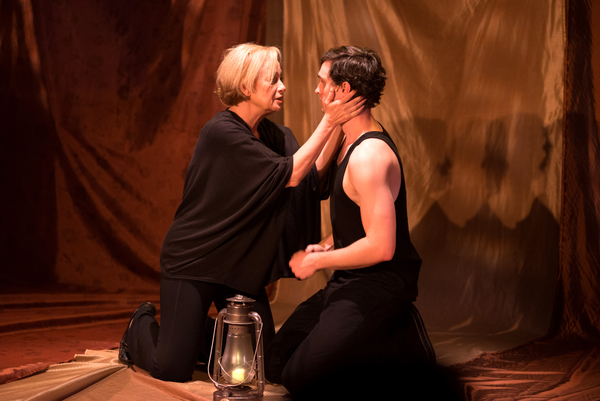 Robin Skye and Robby Haltiwanger

Robby Haltiwanger and Marissa O'Donnell

Jason Edward Cook and Justin Matthew Sargent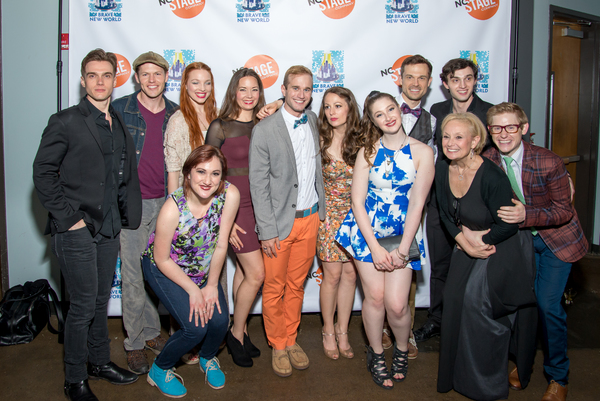 The full company of BRAVE NEW WORLD

John McDaniel, Ryan Kasprzak, Thomas Caruso, Ben Andron, Brad Simmons, Jonnie Rockwell and Bill Russell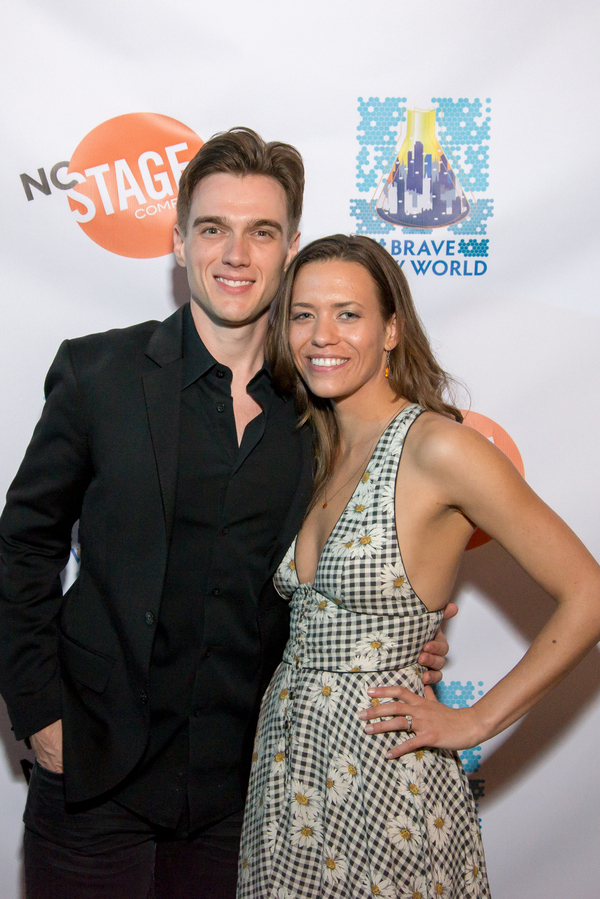 Justin Matthew Sargent and wife Celine Sargent

Marissa O'Donnell

Robin Skye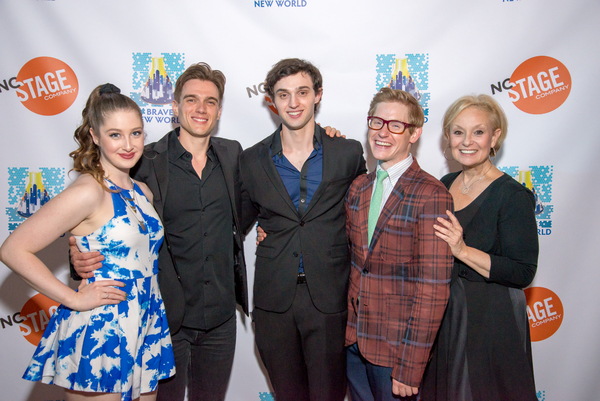 Marissa O'Donnell, Justin Matthew Sargent, Robby Haltiwanger, Jason Edward Cook and Robin Skye

Thomas Caruso, Ben Andron, John McDaniel, Bill Russell and Jonnie Rockwell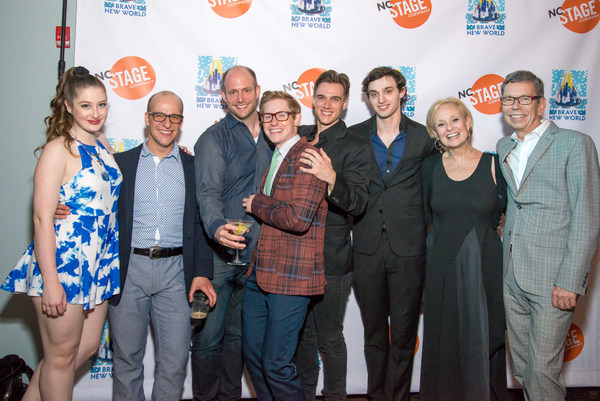 Marissa O'Donnell, Ryan Kasprzak, Thomas Caruso, Jason Edward Cook, Justin Matthew Sargent, Robby Haltiwanger, Robin Skye and Bill Russell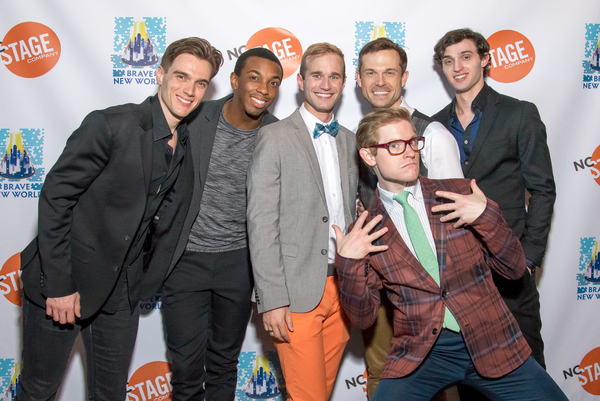 The Men of BRAVE NEW WORLD - Justin Matthew Sargent, Tyler McKenzie, Sean Michael Jaenicke, Billy Steeves, Jason Edward Cook and Robby Haltiwanger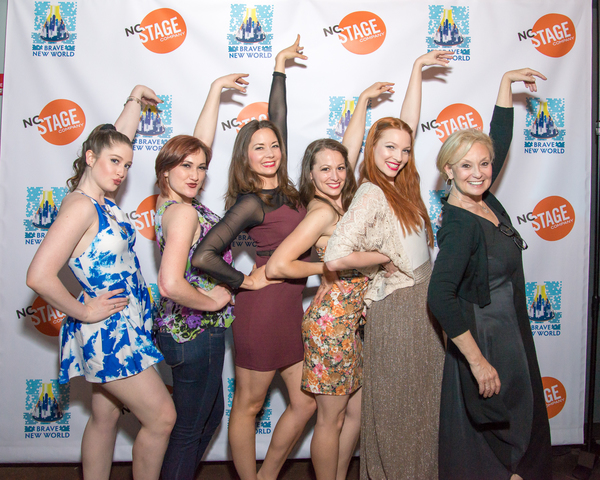 The Women of BRAVE NEW WORLD - Marissa O'Donnell, Martha Luzvelez, Alice Eacho, Maria Buchanan, Kaylor Otwell and Robin Skye