New Feathers Announces Casting for ANGST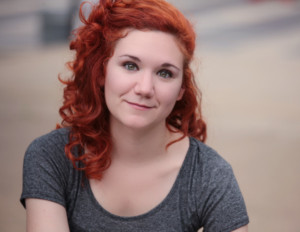 NEW FEATHERS producers, Mandee K. Hammerstein and Greg T. Nanni announce the entire cast and creative for the New Feathers 2017 end of season production, ANGST, cast and creative is as follows:
CAST: IAN AUGUST as Aman, BRIE COVINGTON as Bran, JOSIAH HUTCHINGS as Peter, Jenna Kuerzi as May. CREATIVE: Written by Greg T. Nanni, Direction by Claire Moyer, Stage Direction Readings by Danielle Grosso.
The American Dream isn't dead. The youth are just lazy. Aman, who is among others your boss, your landlord, your traffic ticket, and your lost remote, will show you through the story of Bran and May just what it takes to achieve the American Dream. Or have them die trying. A comedy about an alcoholic drug dealer, a rich finger painting artist without a last name, a workaholic with 10 jobs, the ever-looming American Dream, and Aman, who shadows over them all.
ON SALE NOW: Show tickets $15.00 each & Pre-show gathering an additional $10.00. VISIT EVENTBRITE.COM - "New Feathers" - to secure seats & learn more
CLAIRE MOYER (Director) is the Associate Director and Literary Manager for Inis Nua where she has directed Swallow, Radiant Vermin (Barrymore nomination: Outstanding Direction of a Play), Spine (Barrymore nominations: Outstanding Direction of a Play, Outstanding Overall Production of a Play), and The Letter of Last Resort. Claire has also directed projects for First Person Arts, PYP New Voices Festival, Drexel Players, and Revolution Shakespeare and was assistant director on Tom Stoppard's The Hard Problem at the Wilma. She received her BA from Drew University, trained at LAMDA, and holds an MA in Directing from the Royal Conservatoire of Scotland.
IAN AUGUST (Aman) is an actor turned playwright and founding member of the Witherspoon Circle. Regional credits include Tommy in Raft of the Medusa (New Jersey Repertory Company), Barnett Lloyd in Crimes of the Heart, Smudge in Forever Plaid (Bickford Theatre), Goat in The Robber Bridegroom (12 Miles West), Schmendiman in Picasso at the Lapin Agile, and Hysterium in A Funny Thing. Happened on the Way to the Forum (Forum Theater Company). In addition, he originated roles in The Kid from Brooklyn, Tilt Angel, Temp Odyssey, and Panama. August is a voice over actor, and has recorded several books for Audible.com, as well as industrials for Walmart and L'Oreal Paris. His plays have been performed across the U.S., as well as in Canada, Australia, the UK, South Korea and Bermuda, and have been published by Samuel French, Inc. and Smith and Kraus publishing.
BRIE COVINGTON (Bran) is a 2017 graduate from The State University of New York at Fredonia, where she received her Bachelor of Fine Arts in Acting. Following graduation, she appeared as Iris in The Tempest at the Toms River Shakespeare Festival's Inaugural Season. Selected regional credits include: 12 Angry Jurors, Little Women, James and the Giant Peach, Peter Pan, The Complete Works of Shakespeare Abridged.
DANIELLE GROSSO (Stage Direction Readings): Danielle's most recent performance was at the NJ Rep Company's Theatre Brut Festival, where she played Rosalia in R.N. Sandberg's short play Love is a Train. Some of her other favorite stage roles include Sally Bowles in Cabaret, under the musical direction of Vince DiMura; Hope Cladwell in Urinetown: The Musical at McCarter Theatre; Snow White in Snow White and the Seven Dwarfs: The Musical at Bucks County Playhouse; and Daniela in Status Update (an original play) at the Barrow Theatre in NYC. She has also appeared in TV and film, including the feature film The Dinner, and the TV shows Blacklist Redemption and The Good Wife. She is currently studying with Anthony Grasso at the The New York Conservatory for the Dramatic Arts, and has studied theatre and musical theatre at Westminster College of the Arts. She would like to thank her voice coaches Richard DiRenzi and Vince Di Mura. In addition, Danielle was a part of the Artist One Tour, as a singer performing in venues such as The Bitter End in NYC, Wells Fargo Center in PA, and The Chevalier Theatre in Boston.
JOSIAH HUTCHINGS (Peter) received his Bachelor's degree in theater performance from Cedarville University. Since then he has taken part in productions at the Ritz Theater Company in Haddonfield, NJ. Favorite theatrical credits include: Reverend Lionel Troop: "See How They Run", Barnaby Tucker: "Hello Dolly" and Bill Livingston: "The Women of Lockerbie". He has experience in work-shopping new plays before, and loves the creative atmosphere that surrounds the establishment of new productions. Josiah feels very privileged to be a part of this new work and is excited to see what the future has in store for this awesome show. He would like to give a special thanks to Greg for thinking of him and allowing him to be a part of this process.
Jenna Kuerzi (May) is an actor, director, and singer based in Philadelphia. Jenna has performed regionally with Tribe of Fools, 11th Hour, Iron Age, EgoPo, Delaware Theatre Company, the Philadelphia Shakespeare Theatre, the Laurie Beechman Theatre in New York City, Irish Heritage Theatre, and On the Rocks. Upcoming: Dot/Marie in Sunday in the Park With George at City Theater Company in Wilmington, Delaware. www.jennakuerzi.com
GREG T. NANNI (Playwright/Producer) is a playwright, comic book writer, and marketer living in the Philadelphia area. He is a member of Witherspoon Circle, Passage Play Lab, a former PDC Playwright in Residence at Plays & Players, the Literary Manager of the Idiopathic Ridiculopathy Consortium, and the former Marketing Manager of Plays & Players Theatre. He is the Co-Founder and Co-Moderator of the PDC Playwrights' Happy Hour. He is the Co-Writer of the Youtube Series Bar-N-Tavern. He is the Assistant Sales Manager at the Bucks County Playhouse, a board member of the PDC, and has interned with Azuka Theatre in the past. He was the cofounder and editor of The Rome Review, a printed literary magazine. His One Act plays have been featured in 24 Hour Festivals and Readings throughout the Greater Philadelphia Area, and have been produced nation-wide. He is a graduate of the George Washington University. gregnanni.com
ABOUT NEW FEATHERS:
With the goal of offering a stimulating, collaborative environment between stage and audience, this series is conceived and co-produced by Mandee K. Hammerstein, jointly with Greg T. Nanni. New Feathers strives to provide personal experience and engagement for audience members and creatives alike, while encouraging an inviting forum for audience influence over new works. Throughout the series, patrons will witness a variety of play readings from edgy to outrageous, deranged, dark, delightful and everything in between.

This monthly reading series provides playwrights a secure outlet to confidentially show their work to the smart, theatre-enthused (or the theatre curious), gathering feedback, aiding in the development of their material. The Raven, as an arts-supporting establishment, is proud to host this series to its vast and varied audience.
About The Raven Resort
The Raven Resort combines world-class dining and entertainment venues with a boutique hotel experience and pool club, all in a relaxed, stylish setting. Established in 1979, The Raven Resort has become an institution for locals, travelers and anyone drawn to the art, music, culture scene New Hope offers.