The Hangar Theatre Company Presents Charles Dickens' A CHRISTMAS CAROL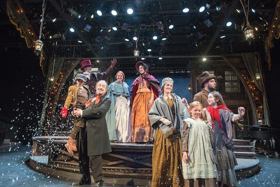 The Hangar Theatre Company presents its second annual production of Charles Dickens' A Christmas Carol at the Hangar Theatre in Ithaca with public performances running December 2-23, 2018.
Featuring a delightful cast of local and national talent, enchanting period costumes, imaginative scenery, original live music, and the familiar Spirits of Christmas Past, Present, and Future, this retelling of Charles Dickens' classic novella brings a contemporary perspective to the story while remaining true to the time-honored tale of redemption and generosity that resonates during the holiday season.
The Hangar's production is an original adaptation by Aoise Stratford. More than 100 of Stratford's plays have been produced worldwide. Currently on the faculty of Cornell University's Department of Performing and Media Arts, she developed Charles Dickens' A Christmas Carol for its debut at the Hangar in 2017. Michael Barakiva, the Hangar's Artistic Director who will also direct the production, notes that "there's a great synergy between Dickens' sense of social outrage, which is what motivated him to write this novella, and Aoise, who shares a very similar modern sense of outrage and fury over social and economic disparity. So it's remarkable how 19th century England feels like 21st century America."
The 2018 production will welcome many cast members back to the show including David Studwell (Ebenezer Scrooge), Sally Ramirez (Mrs. Fezziwig and Spirit of Christmas Present), Aundre Seals (Bob Cratchit), Josh Sedelmeyer, John Hertzler, David Moreland, and Emma Bowers. The cast also includes stars from the Hangar's 2018 summer season: Ariel Blake (A Doll's House, Part 2) and Sandrinne Edstrom (Chicago and Pride & Prejudice) as well as new youth cast members Mary Hopkins (Gwen et al.), Nicholas Haynes (Tiny Tim et al.), and Hugo Lloyd (Tiny Tim et al.). Mary Holzhauer will be the Music Director this year.
Special Morning Matinees are available for group purchases on select days from November 28 - December 7. A FREE Community Performance is offered on Saturday, December 1 to ensure all can enjoy this holiday production. Patrons interested in the Morning Matinees and Community Performance are encouraged to contact the Hangar Theatre Box Office at for more information.
During the December performances, Tuesday Talkbacks give audience members the chance to talk with actors, designers, and the crew about the show.
Charles Dickens' A Christmas Carol is sponsored by Tompkins Trust Company (Premier) and Communique Design & Marketing (Associate). The United Way of Tompkins County is a Community Partner. The Hangar's year-round Partners in Flight are CFCU Community Credit Union and Cayuga Group; Partner in the Arts is Ithaca College.
"...we welcome you, our audience." states Barakiva. "If you're returning from last year, we hope that you enjoy it even more, and I look forward to discovering what you were able to glean on second viewing. If you're new, we hope that Charles Dickens' A Christmas Carol at the Hangar Theatre becomes a holiday tradition for you, as it has for us."
Tickets are available online at www.hangartheatre.org or by calling 607-273-ARTS (2787).
Tickets will also be available at the door based on availability, before each performance.
Photo: A scene from the Hangar Theatre Company's 2017 production of Charles Dickens' A Christmas Carol. Back row left to right: Joshua Sedelmeyer, Denali Bennett, Sri Osika, Aundre Seals. Front row left to right: Marcus Cornell, David Studwell, Chantelle Daniel, Cassandra Loop, Veery Evans. Photo by Rachel Philipson.
More Hot Stories For You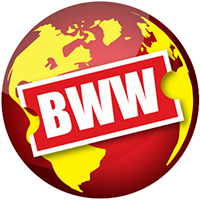 The New Deal Creative Arts Center Presents THE CHRISTMAS THAT WAS ALMOST CANCELLED

November 25, 2022

Get into the holiday spirit as New Deal presents the premiere of The Christmas That Was Almost Cancelled written by Louisa Vilardi!
---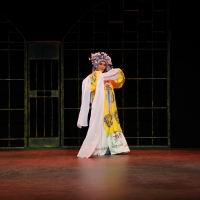 Photos: Inside Woodstock Playhouse's Production Of David Henry Hwang's M. BUTTERFLY

November 23, 2022

See photos of the historic Woodstock Playhouse's sumptuous production of David Henry Hwang's M. Butterfly, which dazzled from November 18-20 under direction of Randy Conti with choreography by Nina Zoie Lam, costumes by Diane Stein and lighting by Tony Michael Clayton.
---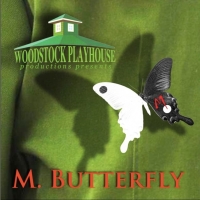 Woodstock Playhouse's Production Of David Henry Hwang's M. BUTTERFLY Completes Successful Run

November 23, 2022

The Woodstock Playhouse presented its full-scale production of David Henry Hwang's M. Butterfly with music by Lucia Hwong, for one weekend only at 7:30 p.m. Friday, November 18 and Saturday, November 19 with a Sunday, November 20 matinee at 2 p.m. at the Playhouse.
---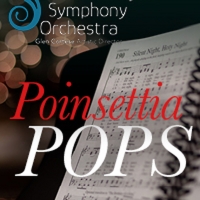 Schenectady Symphony Orchestra Brings Back POINSETTIA POPS For The Third Season

November 23, 2022

Join the Schenectady Symphony Orchestra at Universal Preservation Hall in Saratoga Springs to kick off the holiday season as 'Poinsettia Pops' returns for the third season!
---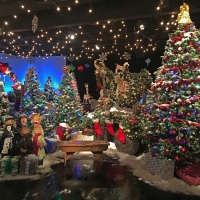 Cortland Repertory Theatre Offers A Full Calendar Of Holiday Events

November 22, 2022

Cortland Repertory Theatre Downtown, located at 24 Port Watson Street in Cortland, offers an exciting and festive December of holiday shows and events.
---