Photo Flash: Westchester Broadway Theatre presents THE CHRISTMAS VOYAGER
This Delightful Holiday Musical is a true celebration of the Season. All the splendor of Christmas is brought to life in a magical journey through Yuletides past. The holiday songs we all know and love are wrapped up in a heartwarming celebration of spirit that will delight audiences of all ages.
"The star shone down upon the earth a dazzling silver beam while in a far-off galaxy the star was also seen. And so our voyager began his quest to reach that source of light. Two thousand years to find his way and end his astral flight."
Lost in a future time and desperate to return to his home galaxy, our Starman journeys back through time searching for that magical December 24th evening when three brilliant stars came together and changed the course of history. Knowing that these same stars will set him on the right course toward home, Noel journeys around the world and touches down in a small town in America, The North Pole, Dickens' England and many other places on his quest. The show features dazzling effects and many favorite Christmas songs, We Need A Little Christmas, Holly Jolly Christmas, Silver Bells, It's Beginning to Look A Lot Like Christmas, Deck The Halls, Santa Claus Is Coming To Town, Let There Be Peace on Earth, We Wish You A Merry Christmas, Silent Night, and more.
The Book of The Christmas Voyager was written By
Robert Fitzsimmons
and Kathy Wheeler and Musical arrangements are by
Steven Silverstein
. Our terrific cast includes
Zach Trimmer
as Noel, the Starman, Katie Scarlett Brunson,
Joseph Cullinane
,
Jayson Elliott
,
Bonnie Fraser
, Lily Lewis,
Gary Lynch
,
Tony Triano
,
Allyson Tucker
, and
Daniel Scott
Walton. With Haylie Shea Cristiano and Molly Lyons alternating in the child roles.
Directed & Choreographed by Richard Stafford who has directed many shows at WBT including the recent hits, Annie Get Your Gun and Saturday Night Fever. He also directed Robert Fitzsimmons' delightful musical, Christmas Inn, presented at WBT in 2016,
Shane Parus returns as Musical Director after his recent success with Annie Get Your Gun.
The winning production team includes Steve Loftus (Set Designer), Andrew Gmoser (Lighting Designer), Mark Zuckerman (Sound Designer), Claudia Stephany (Costume Design),
Victor Lukas
(Production Stage Manager & Properties Design).
Duane McDevitt
is the ASM.
Zach Trimmer (Noel) Previous appearances at WBT include West Side Story (Tony) and South Pacific (Lt. Cable). National Tours: Hairspray, Avenue Q. Regional appearances include: Damn Yankees (Joe Hardy/Sacramento Music Circus), Gypsy (Tulsa/Pittsburgh CLO), West Side Story (Tony/Engeman), Thoroughly Modern Millie (Jimmy/Drayton), Avenue Q (Gateway, Ogunquit), La Cage Aux Folles (Jean-Michel/North Shore, TBTS), Grease (Danny/TBTS), Hairspray (Link/TBTS). Off-B'way: The "Bardy" Bunch (Greg).
Richard Stafford (Director/Choreographer) Returning to WBT, having directed and choreographed Saturday Night Fever, Show Boat, Mary Poppins, The Wizard Of Oz, Guys & Dolls, Fiddler On The Roof, and many other shows in past seasons. On Broadway, Mr. Stafford was the choreographer for In My Life (Music Box Theatre), the associate choreographer for Aspects Of Love (Broadhurst Theatre), and dance supervisor for Cats (Winter Garden Theatre). Off-Broadway credits include choreography for A Tree Grows In Brooklyn (St. Clements). Internationally he was director/choreographer for The Full Monty, Joseph...Dreamcoat (Mexico City), choreographer for Jesus Christ Superstar (Mexico City), Evita (Sydney), Cats (Mexico City, Buenos Aires) and director/choreographer for Cats (Copenhagen, Sao Paulo,Rio). National Tours include Cats (director/ choreographer), M. Fair Lady (choreographer), Joseph...Dreamcoat (choreographer) and numerous Regional Theatre Productions.
Reservations: Call (914) 592-2222. Also at: www.BroadwayTheatre.com
Photos by John Vecchiolla


The cast of Christmas Voyager performs Sleigh Ride.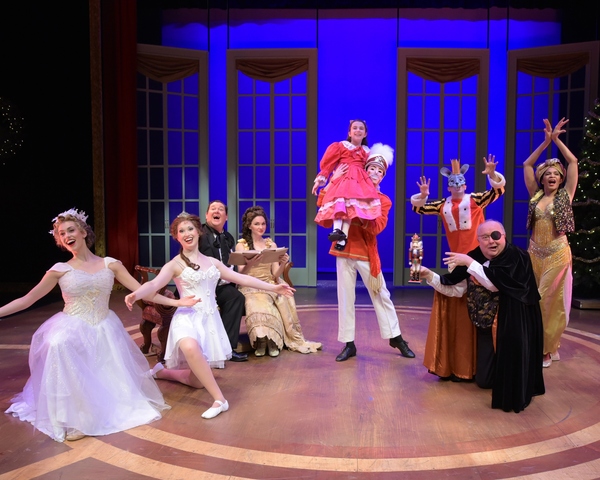 The company of The Christmas Voyager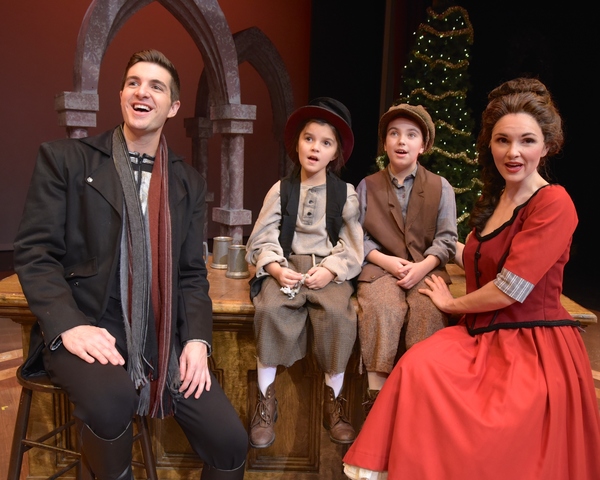 L to r: Zach Trimmer (as Noel, The starman), Molly Lyons, Haylie Shea Cristiano, Bonnie Fraser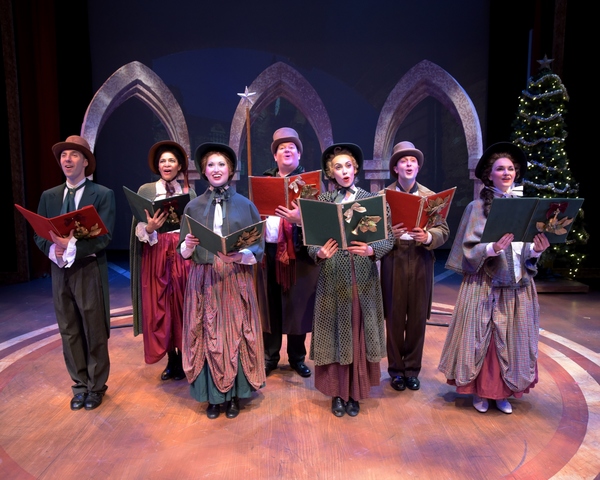 Carolers in The Christmas Voyager.

The cast Of The Christmas Voyager perform The Nutcracker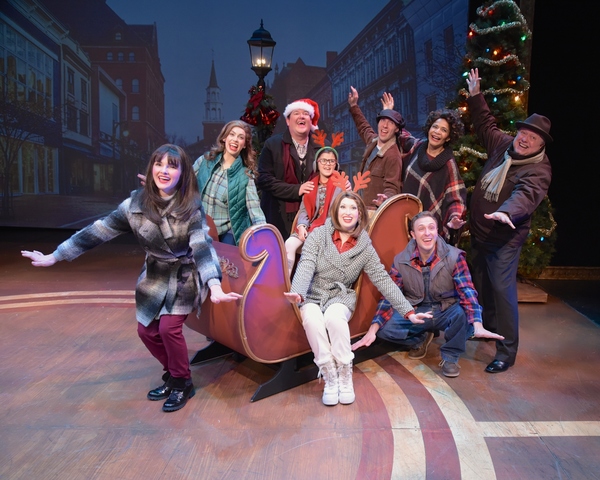 The cast Of The Christmas Voyager in Santa's Toyshop