Photo Flash: Half Moon Theatre's CUL-DE-SAC Delivers Dose of Comedy and Despair
Three suburban couples desperately trying to lead perfectly happy lives are at the heart of John Cariani's newest play, cul-de-sac which opened this past weekend at Half Moon Theatre and runs weekends through May 14. Cariani, a Tony-nominated Broadway actor (Fiddler on the Roof, Something Rotten!), is also one of North America's most-produced playwrights, best known for Almost, Maine and Love/Sick.
Check out photos from the show below!
Directed by Michael Schiralli, cul-de-sac features an all-star cast of six actors from New York City and Chicago: Michael Borrelli, Katie Hartke, Sean Hayden, Samantha Jones, Molly Renfroe Katz and Bruch Reed. They play the three married couples in the play--the Smiths, The Johnsons, and the Joneses --who live on a nice little street in a nice little suburb in a nice little state in a nice big country. As the play begins, it is an ordinary spring evening and they're all very happy--or trying desperately to be. The extreme measures they take to achieve happiness--or at least look happy--are both hilarious and haunting. Cul-de-sac "is a psychological--and real--thriller that examines the American dream and the nightmare it can become," says Cariani.
For more Information and tickets: www.halfmoontheatre.org.
Photo credit: Jennifer Kiaba

Katie Hartke
and Michael Borrelli
Molly Renfroe
Katz and
Sean Hayden
Sean Hayden
and
Molly Renfroe
Katz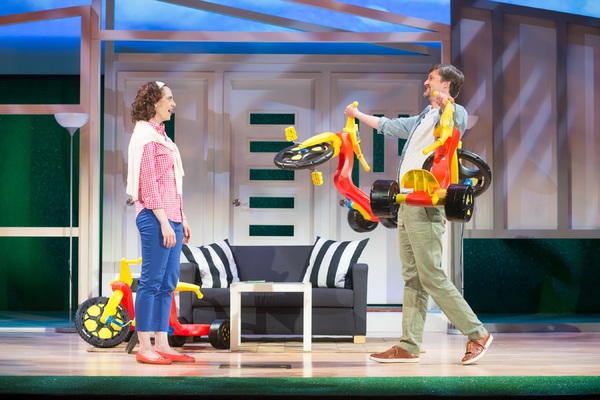 Bruch Reed
and
Katie Hartke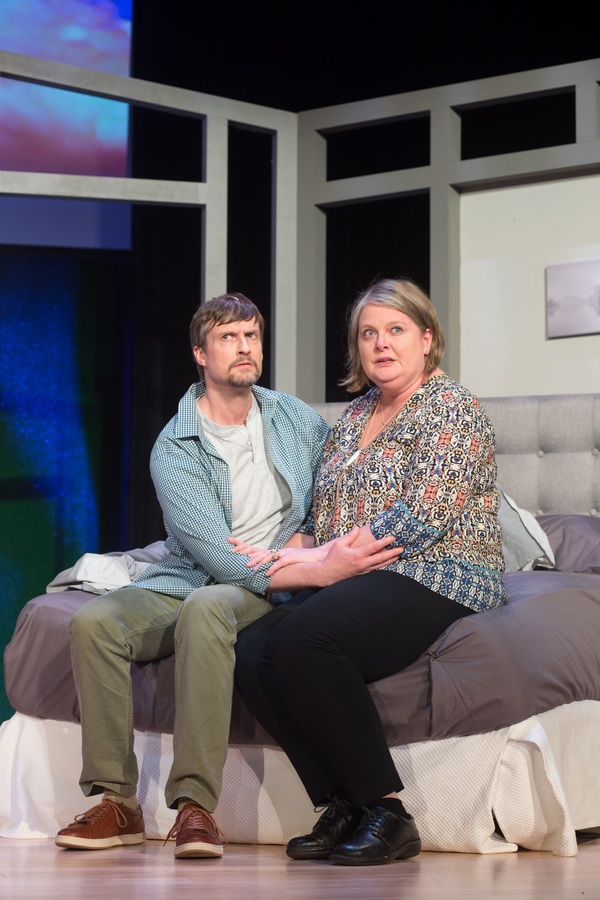 Bruch Reed
and
Samantha Jones