Photos: First Look at SU's TRANSLATIONS, Now Playing
In "Translations," a group of students at a hedge school in 1833 Ireland are greeted by two British Army engineers who intend to map their town and change its place names from Gaelic to English. What ensue are the trials and tribulations of people living with a language barrier that quietly outlines a division between two very different cultures. "Translations" explores deeply rooted political and cultural issues about the imposition of the British on the Irish and what it means to preserve culture.
"Translations" will run Nov. 15-23 in the Storch Theater at the Syracuse Stage/SU Drama Complex. Tickets can be purchased online at http://vpa.syr.edu/drama, by phone at 315-443-3275 and in person at the SU Drama Box Office, 820 E. Genesee St. Check out a first look below!
Photos by: Michael Davis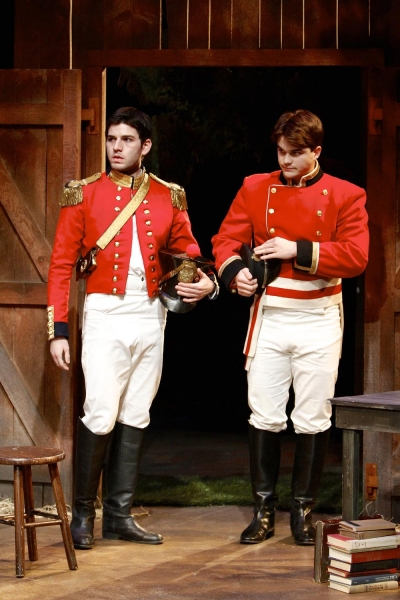 Moogie Brooks (Captain Lancey) and Derek Boyer Goh (Lt. Yolland)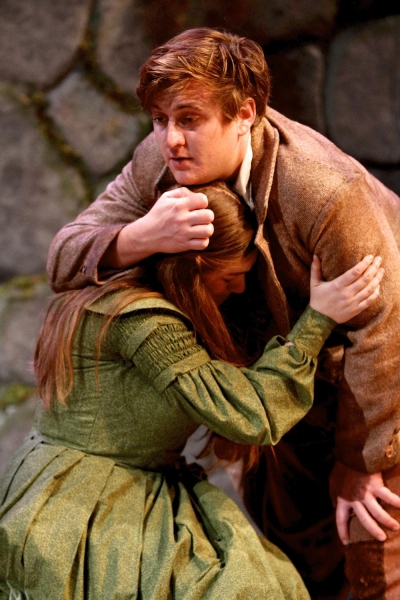 Jesse Roth (Sarah) and Johnny McKeown (Manus)

Tom Hayes (Doalty), Jesse Roth (Sarah), Whitney Crowder (Maire), Matt Maretz (Jimmy Jack Cassie), Ana Marcu (Bridget), and Johnny McKeown (Manus)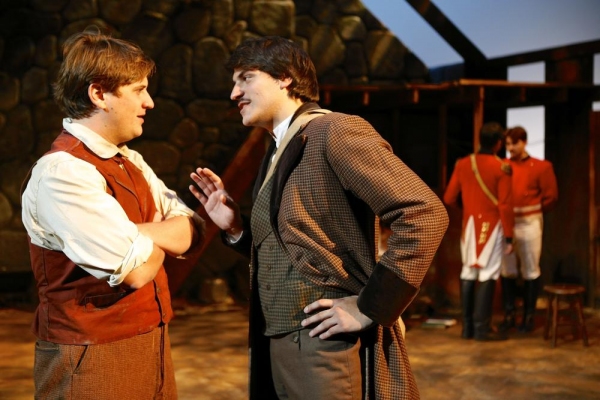 Johnny McKeown (Manus) and Max Miller (Owen)

Derek Boyer Goh (Lt. Yolland) and Whitney Crowder (Maire)

hitney Crowder (Maire) and Matt Maretz (Jimmy Jack Cassie), Craig Kober (Hugh)