Review: A CHORUS LINE is Sensational at The Oncenter Crouse Hinds Theater

The national tour of the classic musical A Chorus Line is entertaining audiences at The Oncenter Crouse Hinds theatre in Syracuse, New York. The production - restaged by Baayork Lee based on Michael Bennett's original direction and choreography - is "One Singular Sensation." With masterful music by Marvin Hamlisch, unique lyrics by Edward Kleban, and a flawless book by James Kirkwood and Nicholas Dante, it is no wonder that the original production received nine Tony Awards and the Pulitzer Prize in 1976.
The timeless story of young and hopeful dancers looking for the big Broadway break that could forever change their lives is just as relatable now as it was in the 1970s. Every day young aspiring artists arrive in the Big Apple to do the thing they love - dance, sing, design, etc. Past experiences and struggles help define the artists' own story and are often what give them the passion and determination to continue to pursue their dreams.
The auditioning dancers open the show with the intricate and powerful "I Hope I Get It." The stage is packed as the dancers perform routine moves for Zach (Noah Bridgestock) and assistant choreographer Larry (Josh Zacher). After cuts, seventeen are left on stage, but only four boys and four girls will ultimately get the job in the Broadway musical. Zach asks the dancers to introduce themselves and reveal what inspired them to dance. show really begins as each dancer steps forward, with hesitation, to reveal who they are and where they have been. Each has the opportunity to performing the captivating songs along with the live orchestra under the direction of Matthew Lowy.
First, Mike (Andrew Natale Ruggieri) steps forward and explains that he became a dancer because he saw his sister dance in dance class and thought "I Can Do That." One day, he went in her place because she refused to go. Ruggieri captures his character's charm, talent, and comedic personality effortlessly. His rendition of "I Can Do That" started the individual stories off with a bang. It was one of the top numbers in this production.
Ryan Koerber, as Bobby, delivers his monologue in "And" with great confidence and comedic charm as Richie (Darius R. Delk), Val (Melissa Cabey), and Judy (Lauren Garriott) think about what they will tell Zach.
"At the Ballet," performed by Sheila (Kahlia Davis), Bebe (Laura Pierpont), and Maggie (Kim McClay), is captivating, emotional, and powerful. The women reveal, through song and dance, their struggles, dreams and what makes life good for them. Kahlia Davis is seductive, stern, and strong. She steals the spotlight as Shelia with her attitude, vocals, and killer facial expressions - a definite standout.
"Sing!" is one of those numbers that brings the laughs from the audience. Erica Jane Hughes and Giovanni DiGabriele do not disappoint. Portraying husband and wife, they have impeccable comedic timing and believable chemistry. Hughes squeaks and squeals perfectly. Digabriele shows off his powerful and controlled vocals, which stand out throughout the show.
Orianna Hilliard, as Diana, has show-stealing moments in "Nothing" and "What I Did For Love." Hilliard's vocals are spot on in both her numbers. Her vocal control is impeccable. She is a true raw talent.
Melissa Cabey plays Val, the girl who got plastic surgery to ensure she would get roles. She flaunts her assets perfectly in "Dance: Ten; Looks: Three." Cabey is highly hilarious as she sings the foul-mouthed song with intense confidence and charm. The choreography is also perfectly executed.
Madison Tinder is breathtaking, dazzling, and sensational in the iconic role of Cassie. Her rendition of "The Music and the Mirror" is unforgettable. She performs the chorography flawlessly with poise, strength, and grace.
Pierre Marais delivers an intense and inspiring monologue as Paul, the homosexual Puerto Rican. He is heartbreaking as he reveals Paul's troubled childhood. Marais is a truly talented actor.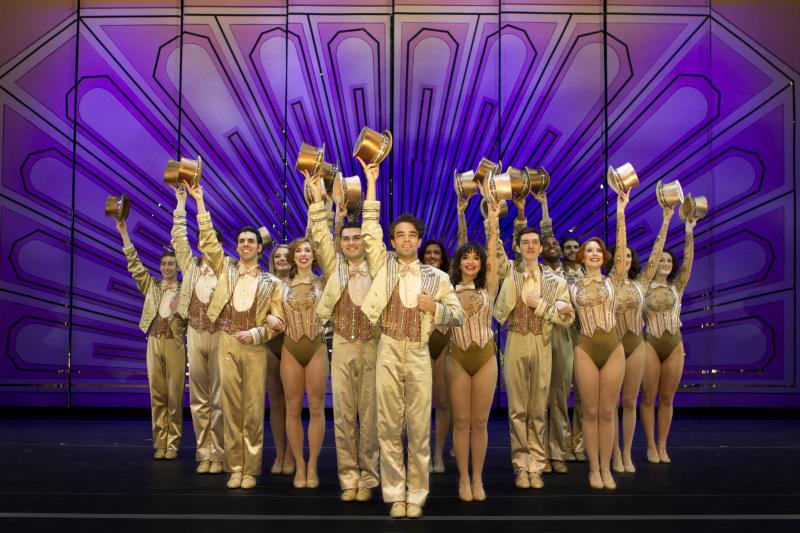 While the principal cast members shine in their featured moments, the ensemble numbers are also a highlight. "Hello Twelve, Hello Thirteen, Hello Love," "One," "The Tap Combination," and "I Hope I Get It" are a pure delight. The entire ensemble performs the show beautifully with pure and raw emotion. The talent level is very high - the cast is sensational.
The production flows effortlessly from scene to scene. While it is two hours long with no intermission, there is never a dull moment in this truly beautiful piece of musical theater. There are no flashy sets - the musical showcases the triple threat cast first and foremost. Charlie Morrison's lighting gives each character a chance in the spotlight and lights up the stage for "One: Reprise." Unfortunately, the performance I attended was plagued with a few sound issues. The microphones were not on for some solo moments.
Still, the national tour of A Chorus Line is not to be missed. There is a beautiful and inspiring message, powerful music, truly talented performers, and some of the most memorable songs in musical theater. A Chorus Line doesn't just show off costumes, sets, lighting, prop pieces, etc.- it shows off what is at the heart of musical productions and that is the performers.
Running Time: Two hours with no intermission.
A Chorus Line runs through February 22, 2018 at The Oncenter Crouse Hinds Theatre as part of the Famous Artists Broadway Theater Series, Broadway in Syracuse. For tickets and information on the national tour of A Chorus Line, click here. For tickets and information on Broadway in Syracuse, click here.
Natasha Ashley has been a reviewer for Broadway World for quite a few years covering numerous productions throughout Central New York. She was born and raised in the suburbs of Syracuse, New York. ... (read more about this author)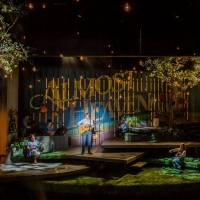 BWW Review: The REV Theatre Company Presents ALMOST HEAVEN, THE SONGS OF JOHN DENVER

September 13, 2021

The REV Theatre Company in Auburn, New York ends their 2021 summer season with Almost Heaven, The Songs of John Denver under the direction and choreography of Brett Smock. The title says it all, it is in fact over twenty songs by John Denver and others along with orchestrations and vocal arrangements by Jeff Waxman and original concept by Harold Thau.
---
BWW Review: The Rev Theatre Company Presents 42ND STREET

July 6, 2021

42nd Street is without a doubt a must see at The Rev Theatre Company in Auburn, New York. The treat to see a live performance, or to perform in one, is something that I think we will not take for granted again. Theater is essential and this production proves that. The heart, songs, dancing, and the powerful performances that the entire cast and production team bring to The Rev's production of 42nd Street is something that those who love live theater have missed so much. We welcome you back with open arms. 
---
BWW Review: Syracuse Stage Presents a Virtual Streaming Production of TWILIGHT: LOS ANGELES, 1992

February 6, 2021

Syracuse Stage never ceases to amaze me with their eye for productions, casting, and unique presentations. I have to say I was concerned when I saw that this streaming production was three hours long. However, it was three hours very well spent. Syracuse Stage's production of the stunning documentary drama Twilight: Los Angeles, 1992 by Tony Award and Pulitzer Prize nominated playwright Anna Deavere Smith is beautifully and creatively directed by Steve H. Broadnax III.
---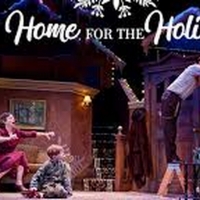 BWW Feature: Syracuse Stage Presents a Heartwarming Digital Production of HOME FOR THE HOLIDAYS

December 17, 2020

Shows CANCELLED! That seems to be the trend for theatrical productions in 2020. The holidays and shows are two things that go perfectly together. People love memories, traditions, treats, and entertainment for the Holidays and for many, that means a special trip with family and friends to the theater. For the performers performing during the Holidays, it is a time to bring joy to the audience and to celebrate with their theater family.
---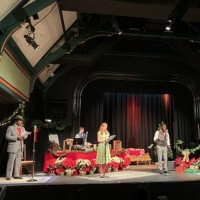 BWW Review: Redhouse Presents IT'S A WONDERFUL LIFE: A LIVE RADIO PLAY

December 13, 2020

Syracuse's beloved Redhouse Arts Center once again let their creativity shine through as they found a way to still bring a production of the classic Holiday story, It's a Wonderful Life: A Live Radio Play to virtual viewers.
---