Birth Place:
New York CIty
Bio:
Latest News on Kim McClay
Birth Place: New York CIty
Bio:
Latest News on Kim McClay
Kim McClay Biography
New York City based actor-singer-songwriter-dancer!





Kim McClay News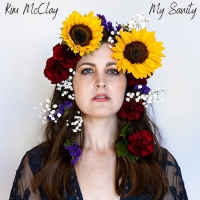 BWW Interview: A CHORUS LINE's Kim McClay Talks Debut Album MY SANITY
by Chloe Rabinowitz - Sep 8, 2021
Singer-songwriter Kim McClay (who has starred on stage as Maggie in the National Tour of A Chorus Line and much more!) has officially released her debut album, MY SANITY, on all streaming platforms.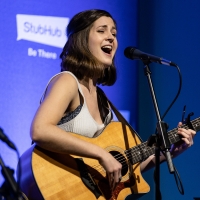 BWW Interview: Singer-Songwriter Kim McClay Talks One-Night-Only Fundraising Concert and Upcoming Debut EP
by Chloe Rabinowitz - Feb 25, 2021
Talented singer-songwriter Kim MClay, who is perhaps best known for touring across the country as Maggie in A Chorus Line, is celebrating the announcement of her debut EP with a one-night-only fundraising concert on Friday, February 26 at 8pm (EST) on Instagram live, @heyitskimmcclay!
Shoshana Bean, Krysta Rodriguez, New Musicals And More Announced At Feinstein's/54 Below
by A.A. Cristi - Aug 29, 2019
This Month, FEINSTEIN'S/54 BELOW, Broadway's Supper Club & Private Event Destination, presents some of the brightest stars from Broadway, cabaret, jazz, and beyond. To purchase tickets or for more information, visit www.54Below.com/Feinsteins or call (646) 476-3551.
Allie Trimm, Morgan Siobhan Green and More Set for 54 SINGS JONAS BROTHERS
by Julie Musbach - Aug 14, 2019
FEINSTEIN'S/54 BELOW, Broadway's Supper Club, presents Allie Trimm (The Evolution of Mann, Bye Bye Birdie), Peter LaPrade (This Ain't No Disco, The Lightning Thief: The Percy Jackson Musical), and Morgan Siobhan Green (Be More Chill) in 54 Sings Jonas Brothers on Sunday, September 8, 2019 at 7:00 and 9:30.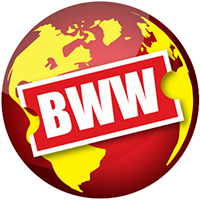 Sara Esty, Jeffrey Schecter And More to Lead Cape Playhouse's A CHORUS LINE
by Julie Musbach - Jul 9, 2019
The Cape Playhouse at the Cape Cod Center for the Arts announces complete casting for their upcoming production of the Tony and Pulitzer Prize winning musical A Chorus Line.
Heidi Gardner, Andrew Keenan-Bolger, Alison Fraser and More to Star in Cape Playhouse's 2019 Season
by Julie Musbach - Apr 1, 2019
Today The Cape Playhouse announced principal casting for the theatre's historic 93rd season, which includes an impressive list of Broadway and television stars.

Photo Coverage: Robert Cuccioli, Jill Paice & More Sing the Musicals of 1943 & 1951 at BROADWAY BY THE YEAR
by Genevieve Rafter Keddy - Mar 26, 2019
The Town Hall just presented Broadway By The Year: Broadway Musicals of 1943 and 1951 last night, March 25th at 8pm. Created, written, hosted and directed by Scott Siegel for The Town Hall, the evening continues Broadway By The Year's 19th season at The Town Hall (123 W. 43rd Street).

BWW Review: A CHORUS LINE is Sensational at The Oncenter Crouse Hinds Theater
by Natasha Ashley - Feb 22, 2018
The national tour of the classic musical A Chorus Line is entertaining audiences at The Oncenter Crouse Hinds theatre in Syracuse, New York. The production - restaged by Baayork Lee based on Michael Bennett's original direction and choreography - is 'One Singular Sensation.' With masterful music by Marvin Hamlisch, unique lyrics by Edward Kleban, and a flawless book by James Kirkwood and Nicholas Dante, it is no wonder that the original production received nine Tony Awards and the Pulitzer Prize in 1976.
A CHORUS LINE Announces 2018 National Tour Launching January 20
by Julie Musbach - Jan 3, 2018
Big League Productions, Inc. proudly presents the Tony Award and Pulitzer Prize-winning singular sensation, A CHORUS LINE, featuring Michael Bennett's original Broadway direction and choreography. The 2018 National Tour launches in Somerville, New Jersey on January 20 with 33 cities to follow in the USA, before it embarks on an engagement in Tokyo, Japan.