Photo Flash: THE THIRTINI AWARDS Held At Joes Pub 5/11
13P, the OBIE-winning company comprising 13 playwrights presented its spring benefit The First (and Last) Annual "THIRTINI AWARDS" at Joe's Pub, 425 Lafayette Street, for one performance only on Monday, May 11. The coveted awards were presented by 13P to the mentors and heroes who have inspired them with their seminal contributions to new American plays: Craig Lucas, Suzan-Lori Parks, Paula Vogel, and Mac Wellman, who were all in attendance. Excerpts from the four honorees' work was directed by Sarah Benson (Soho Rep's A.D., and director of this season's smash hit Blasted). Lisa Kron, the Tony-nominated writer-performer, last seen on Broadway in her play Well, served as host.
The performers who appeared: David Wilson Barnes (Becky Shaw, The Lieutenant of Inishmore), Emily Bergl (Becky Shaw, Some Americans Abroad, A Touch of the Poet), Quincy Tyler Bernstine (Ruined, The Ladies), Lisa Emery (Distracted, Abigail's Party, Dinner with Friends), Peter Frechette (Eastern Standard, The Dazzle, Flesh and Blood), Betty Gilpin (Boys' Life, Good Boys and True), Jennifer Ikeda (Top Girls, Theatre for a New Audience's Hamlet), Brian Hutchison (Exit the King, The Invention of Love), Elizabeth Marvel (Fifty Words, Top Girls, Seascape), Steve Mellor (Nixon's Nixon, An Oresteia, The Wooden Breeks), and Michael Stuhlbarg (The Pillowman, The Voysey Inheritance, and the Public's Hamlet).
13P was formed in 2003 by 13 mid-career playwrights concerned about the trend of endless readings and new play development with the motto "We don't develop plays. We do them." 13P realizes full productions of new plays. The resources of the company are placed at the disposal of the playwright at work, who serves as the company's artistic director during the production of his or her play. 13P has presented the world premieres of The Internationalist by Anne Washburn, The Penetration Play by Winter Miller, Aphrodisiac by Rob Handel, At Said by Gary Winter, Mark Smith by Katherine Ryan, Have You Seen Steve Steven? by Ann Marie Healy, and the New York premiere of Crawl, Fade to White by Sheila Callaghan. The evening benefitted 13P's upcoming season: in July, Lucy Thurber's Monstrosity and in the fall Julia Jarcho's American Treasure.
13P is: Sheila Callaghan (Dead City), Erin Courtney (Demon Baby), Madeleine George (The Zero Hour), Rob Handel (Millicent Scowlworthy), Ann Marie Healy (Now That's What I Call a Storm), Julia Jarcho (The Highwayman), Young Jean Lee (The Shipment), Winter Miller (In Darfur), Sarah Ruhl (The Clean House), Katherine Ryan (Woman of Trachis), Lucy Thurber (Stay), Anne Washburn (The Communist Dracula Pageant), and Gary Winter (The Lake).
PHOTOS BY: Jim Baldassare

Brian Hutchison, Emily Bergl, Lisa Emery, Jennifer Ikeda, Lance Horne, David Wilson Barnes, and Betty Gilpin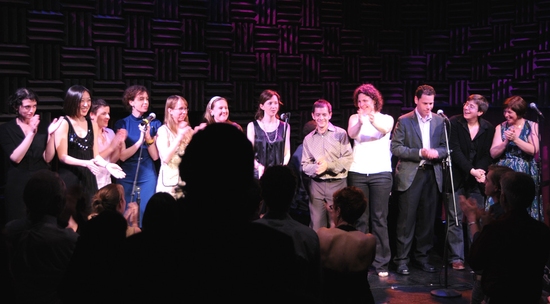 JULIA JARCHO, YOUNG Jean Lee, Winter Miller, ANN MARIE HEALY, ANNE WASHBURN, Sarah Ruhl, KATHERINE RYAN, ROB HANDEL, Lucy Thurber, GARY WINTER, MADELEINE GEORGE, and ERIN COURTNEY

JULIA JARCHO, YOUNG Jean Lee, Winter Miller, ANN MARIE HEALY, ANNE WASHBURN, Sarah Ruhl, KATHERINE RYAN, ROB HANDEL, Lucy Thurber, GARY WINTER, MADELEINE GEORGE, and ERIN COURTNEY

YOUNG Jean Lee, KATHERINE RYAN, and ERIN COURTNEY

Steve Mellor

YOUNG Jean Lee, KATHERINE RYAN, and ERIN COURTNEY

ROB HANDEL and Winter Miller

Suzan-Lori Parks

Steve Mellor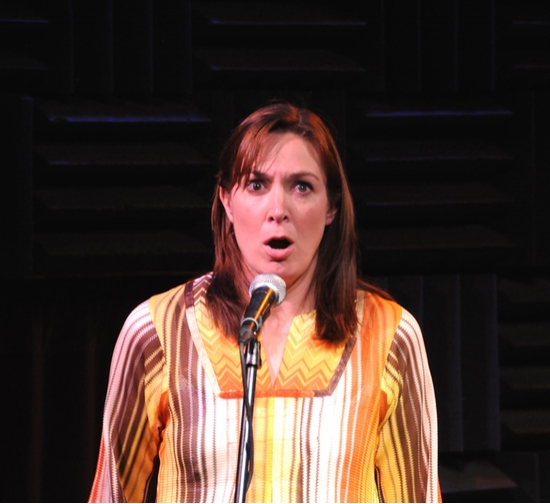 Elizabeth Marvel

Lisa Emery, Jennifer Ikeda, Lance Horne, David Wilson Barnes, and Betty Gilpin

Craig Lucas

ANNE WASHBURN and Winter Miller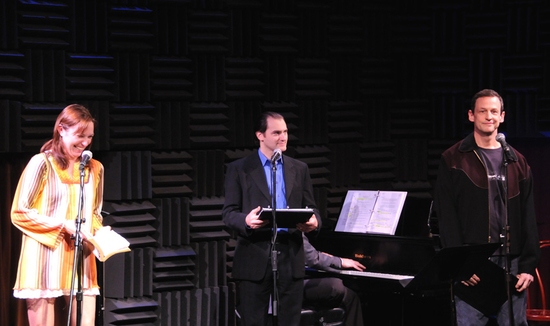 Elizabeth Marvel, Michael Stuhlbarg and Peter Frechette

Elizabeth Marvel, Michael Stuhlbarg and Peter Frechette

Quincy Tyler Bernstine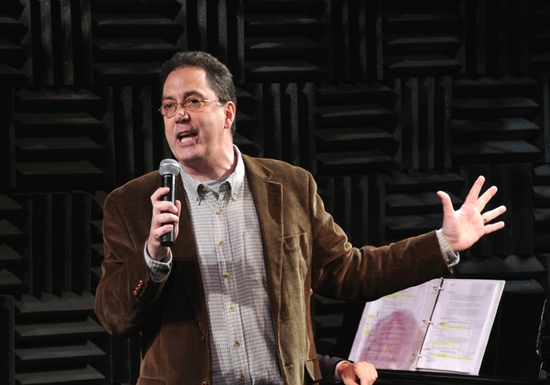 Steve Mellor

Lisa Kron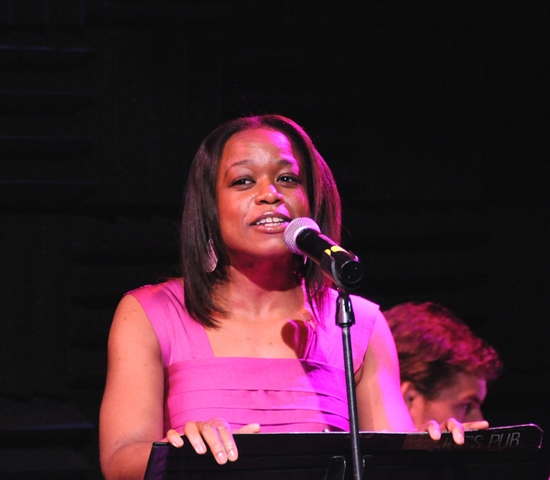 Suzan-Lori Parks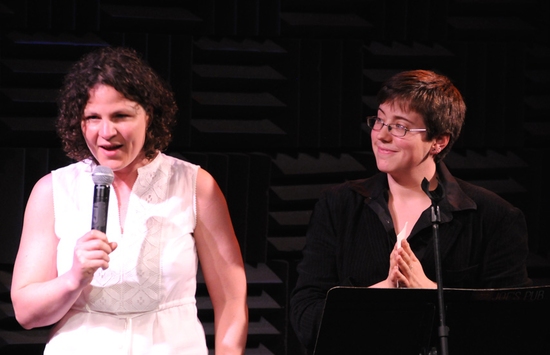 Lucy Thurber and MADELEINE GEORGE

Lisa Kron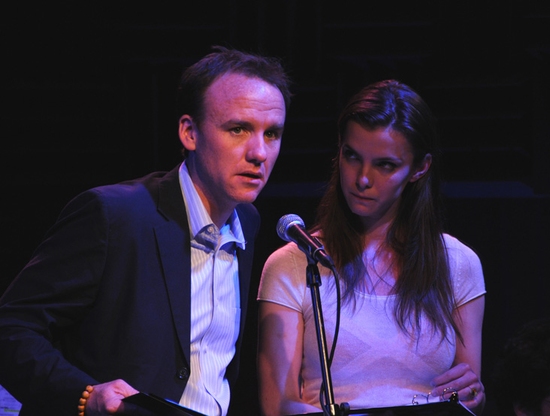 David Wilson Barnes and Betty Gilpin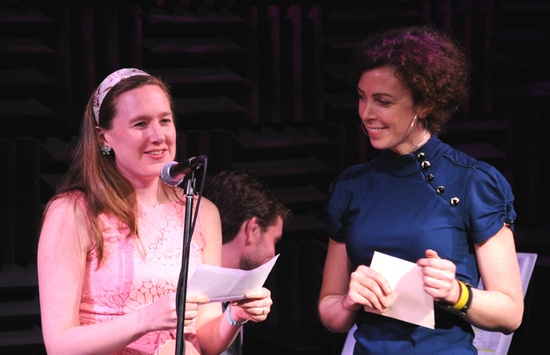 Sarah Ruhl, Lance Horne, ANN MARIE HEALY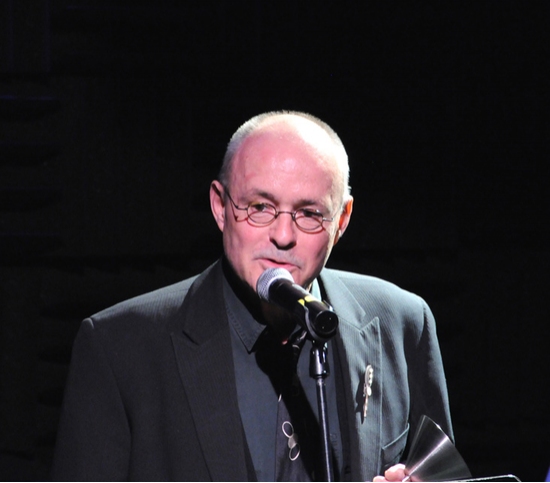 MAC WELLMAN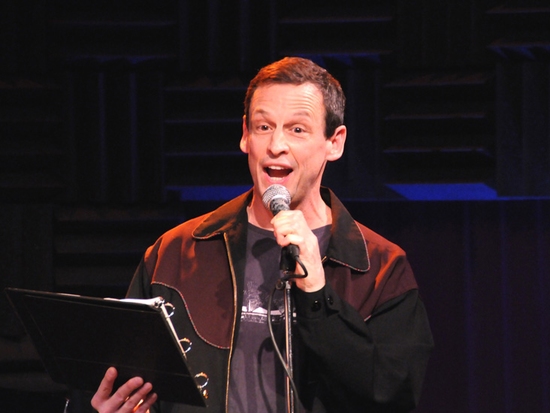 Peter Frechette

Brian Hutchison and Emily Bergl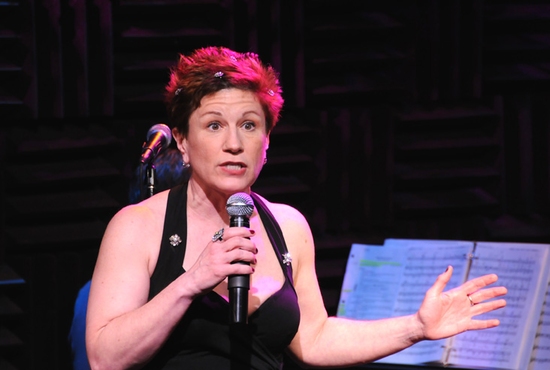 Lisa Kron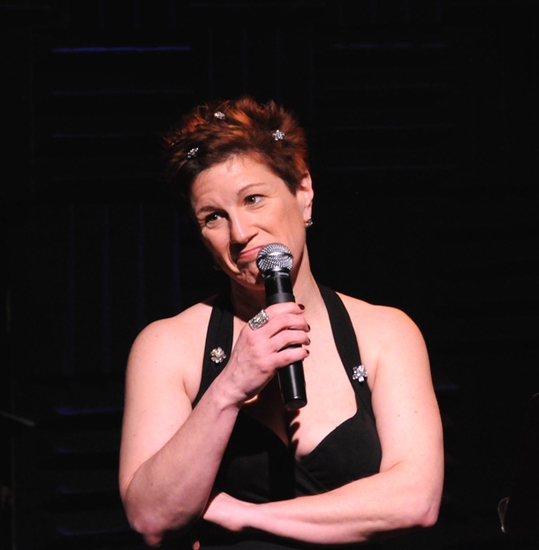 Lisa Kron

Michael Stuhlbarg
More Hot Stories For You