Photo Flash: Marilyn Maye Makes Birdland Theater Debut
Marvelous Marilyn Maye has moved into the brand-new Birdland Theater for two weeks, much to the delight of the club's staff, as well as Marilyn's legion of fans. The "Queen of Cabaret" will be in residence for two weeks, running Tuesday to Saturday through August 4, with shows at 7pm each night. The show, which the press has called "the best Marilyn performance you will see," shines a light on songs from the Broadway scene, including material from Hello Dolly, Mame, and My Fair Lady. This week, Marilyn is accompanied by the Tedd Firth and his trio, and next week, Billy Stritch will helm the band.
Legendary singer Marilyn Maye has been named an 'Official Jazz Legend' by the American Jazz Museum and has been onstage with many of the greatest jazz performers, including Count Basie, Charlie "Bird" Parker, and Big Joe Turner. She was dubbed "Super-Singer" by Johnny Carson and "the greatest white female singer in the world" by Ella Fitzgerald. A few years ago, after a 16-year hiatus, Marilyn was rediscovered when she appeared as special guest of The Mabel Mercer Society at Rose Hall in Lincoln Center, and has been singing non-stop ever since. She has performed to sold-out crowds at renowned venues such as the The Los Angeles Ford Amphitheater, The Prince Theater in Philadelphia, and the Palm Beach Colony Hotel. CBS Sunday Morning recently aired a feature on her six decades of work in nightclubs.
Photo Credit: Kevin Alvey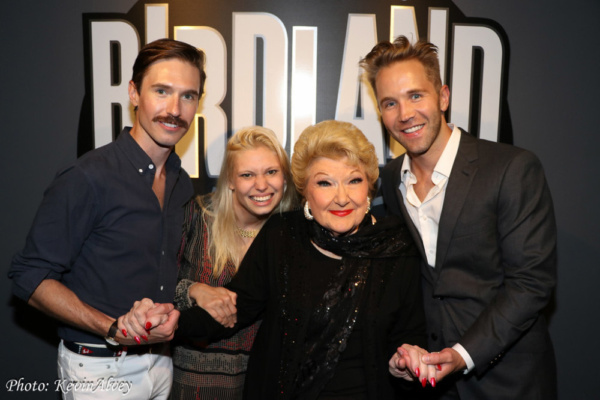 Andrew Nodell, Amy Roberts, Marilyn Maye, Robbie Gordy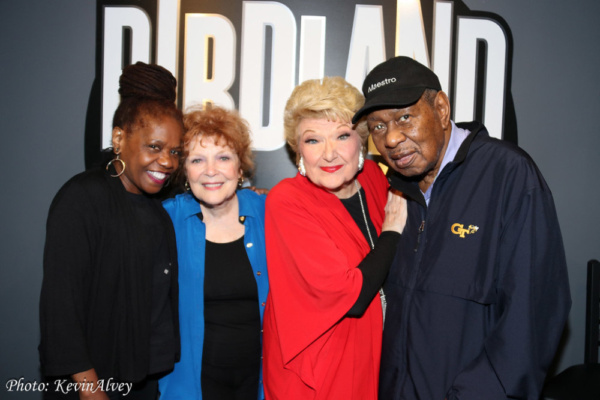 Catherine Russell, Anita Gillette, Marilyn Maye, Freddie Cole

Daniel Reichard, Marilyn Maye, Bob Mackie

Jim Caruso, Joe McFate, Bob Mackie

Richard Nolin Thomas, Marilyn Maye, Daniel Reichard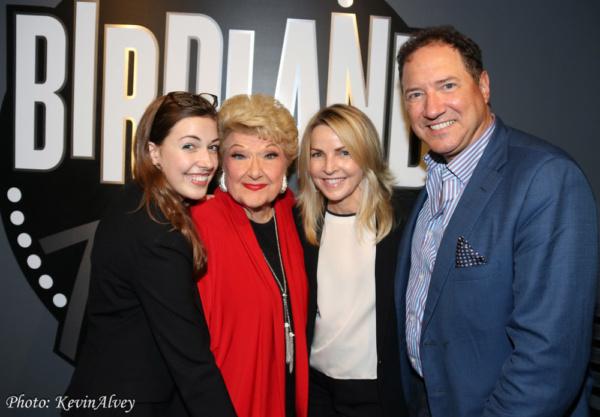 Susan McCollum, Marilyn Maye, Lynette Perry, Kevin McCollum