Photo Flash: MIRANDA SINGS at Birdland
On Monday, September 14, internet superstar Miranda Sings wowed the sold-out Broadway at Birdland crowd with a musical extravaganza packed with special guests. Opening with "I Know It's Today," cast members from Shrek, Marissa O'Donnell and Leah Greenhaus, brought the dazzling diva to the stage with style. Adam Kantor, from the former cast of Rent, helped Miranda show off her dramatic skills with a death scene in "Little all of Rain."
She coached Ariana (13) Grande and brother Frankie James (Mamma Mia!) Grande in an uncomfortable love scene, "As Long As You're Mine," from Wicked. Jason Maniscalco sang his ode to The Talented One, "Miranda Song." Then, sixteen kids from Billy Elliott stormed the stage and subjected themselves to public acting, dance and vocal critiques. There were a few bewildered looks and some hurt feelings, but show business is hard, folks, and these kids learned early that a real live professional coach doesn't always give positive feedback.
This was the New York concert debut of Miranda Sings, brought to you by Colleen Ballinger.
Photos by Stephen Sorokoff

Erin Whyland, Casey Whyland, David Bologna, Trent Kowalik, and Miranda Sings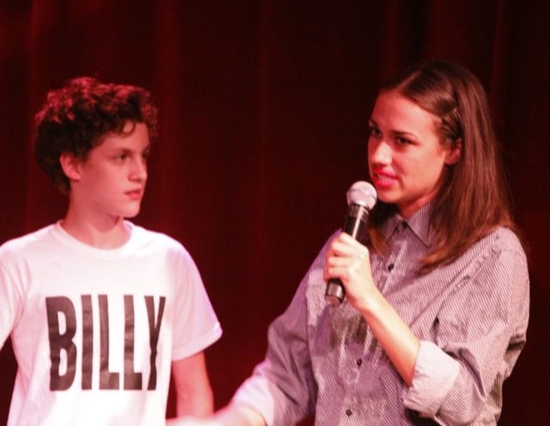 Trent Kowalik and Miranda Sings

Casey Whyland and Miranda Sings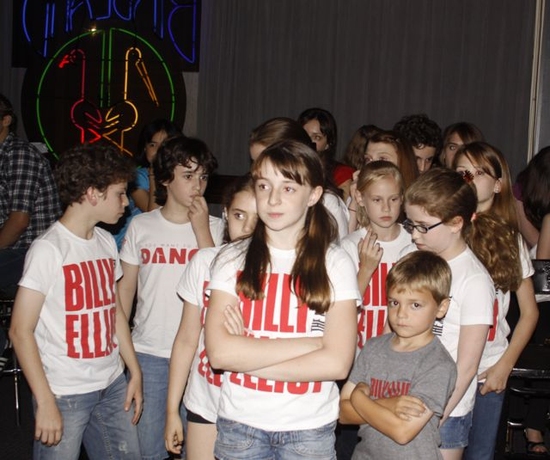 Kids of Billy Elliot, the Musical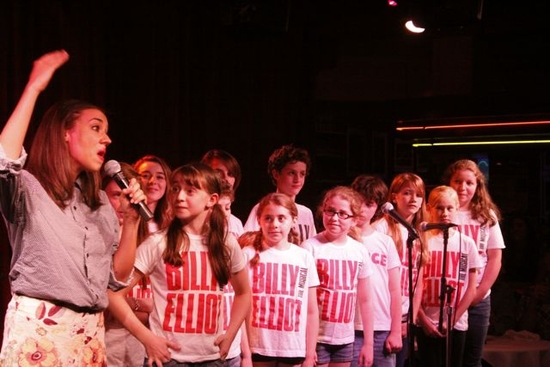 Miranda Sings and the kids of Billy Elliot, the Musical

Miranda Sings and the kids of Billy Elliot, the Musical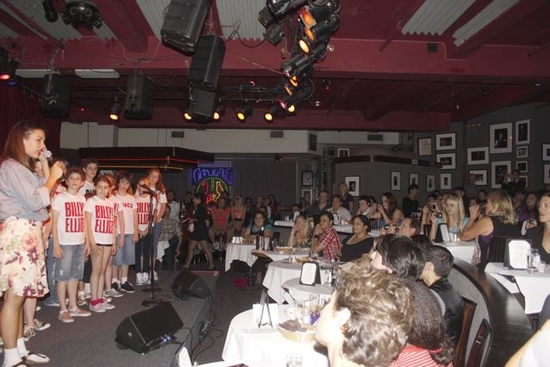 Miranda Sings and the crowd

Miranda Sings and Gianni Valenti, Birdland owner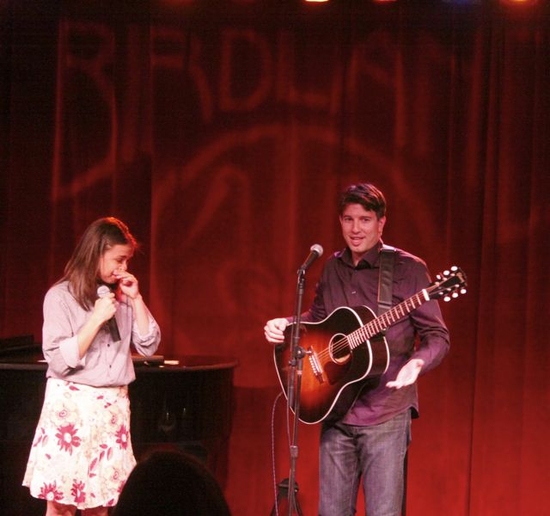 Miranda Sings and Jason Maniscalco

Miranda Sings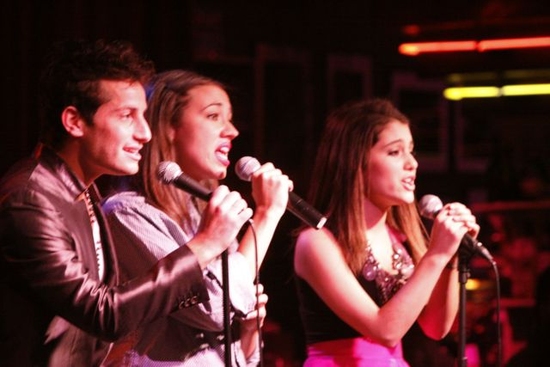 Frankie James Grande, Miranda Sings, and Ariana Grande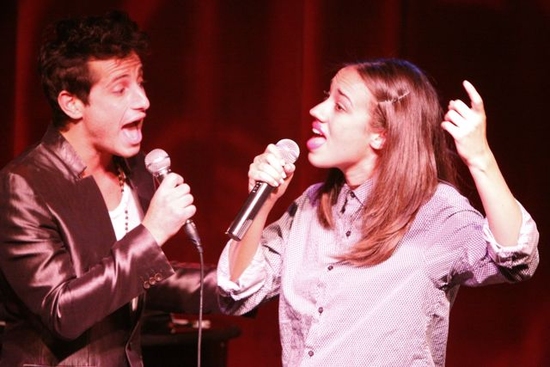 Frankie James Grande and Miranda Sings

Leah Greenhaus, Miranda Sings, and Marissa O'Donnell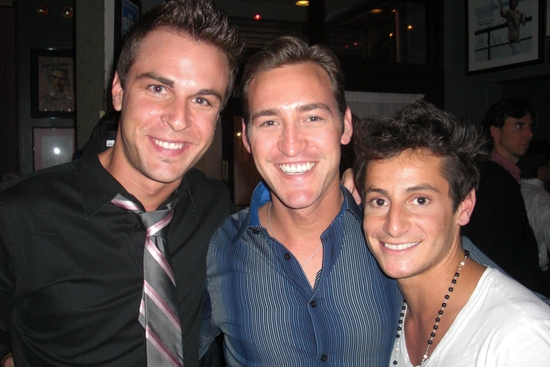 Eric Ulloa, Joseph Spieldenner and Frankie James Grande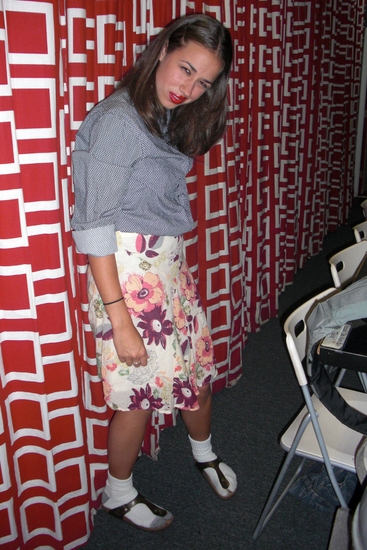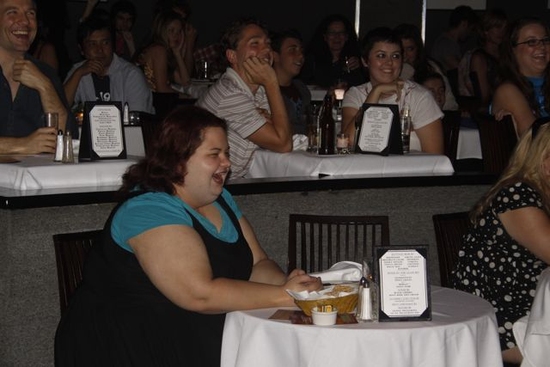 YouTube's Miss Broadway Dork, Alex Heinen
Turning into Miranda...