Photo Coverage: Sonnet Sings 'The Bard'
Sonnet Repertory Theatre (SRT) presented "Sonnet Sings: The Bard," the company's annual benefit event on Monday, November 12 at 6PM at HA! Comedy Club (136 West 46th Street). Performers included two time Tony-nominated actor Terrence Mann and Tony award-winning and Grammy award-nominated composer Duncan Sheik, performing their original songs, in addition to Will Chase, Bradley Dean, Brian D'Arcy James, David Miller, Brandon Wardell, Q Smith and Rachel Ulanet.
Contributing composers included Tony and Drama Desk award-winners Adam Guettel, William Finn, plus Amanda Green and Tom Kitt, MAC and Bistro award-winner Zina Goldrich, MAC Award-nominated Steve Marzullo, Pulitzer Prize, and Drama Desk and Tony award-winning author Marsha Norman.
With "Sonnet Sings: The Bard," for the first time ever as part of its annual fundraiser, SRT debuted original songs, inspired by Shakespeare's cannon. SRT, a non-profit company dedicated to classic theatre for the modern planet, plans to focus its annual benefit gala on exploring classic playwrights' work through original song, relying on future inspiration from such greats as Moliere, Chekhov, Ibsen and Shaw.
"Sonnet Sings: The Bard" featured the musical direction of Kevin Stites (Les Miserables, The Color Purple, Fiddler on the Roof, Titanic). The evening was hosted by Drama Desk award-nominated and MAC award-winning actress and singer, Christine Pedi. Douglas Braverman provided lyrics for a custom parody sung by Pedi.

Photos by Genevieve Rafter Keddy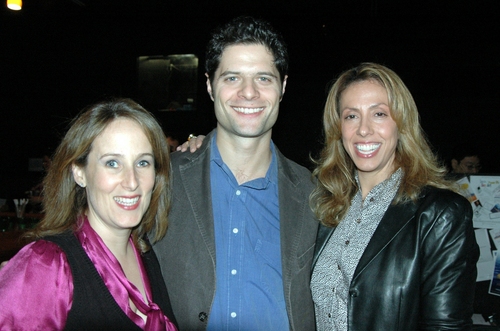 Zina Goldrich (upcoming Broadway musical Ever After), Tom Kitt and Amanda Green (High Fidelity)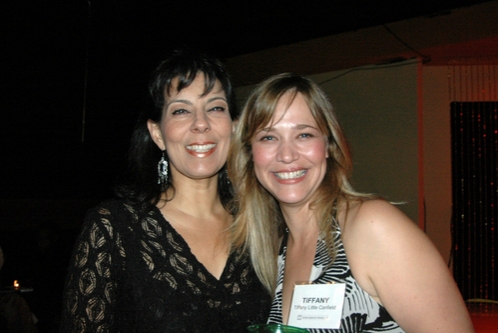 Christine Pedi (Hostess) with Tiffany Little Canfield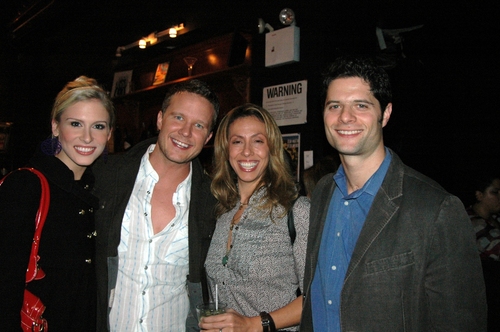 Stephanie Gibson, Will Chase, Amanda Green and Tom Kitt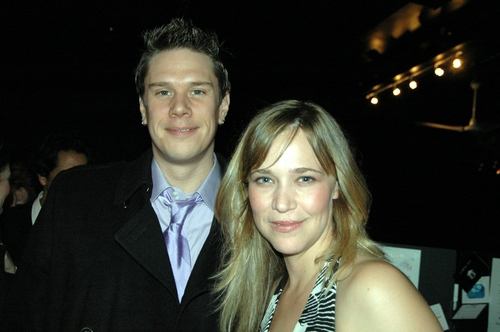 David Miller of Il Divo and La Boheme and Tiffany Little Canfield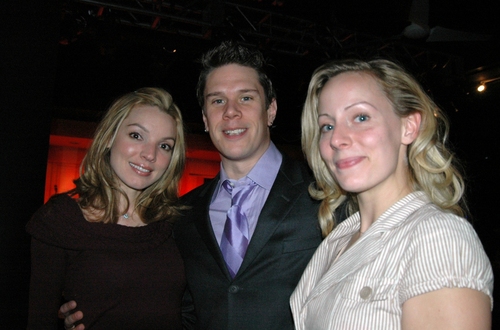 La Boheme reunion Christy Pusz, David Miller and Sarah Joy Kabanuck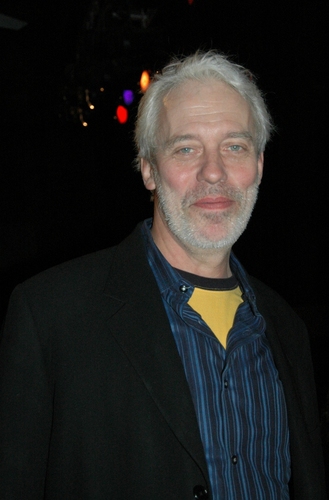 Terrence Mann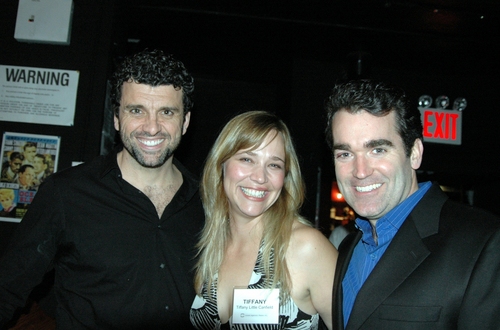 Bradley Dean (Walmartopia), Tiffany Little Canfield and Brian D'Arcy James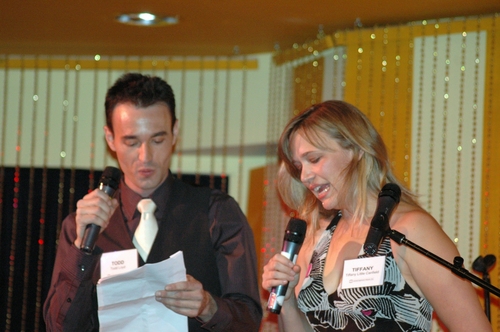 Co-Artistic Directors of SRT: Todd Loyd and Tiffany Little Canfield announce the start of the show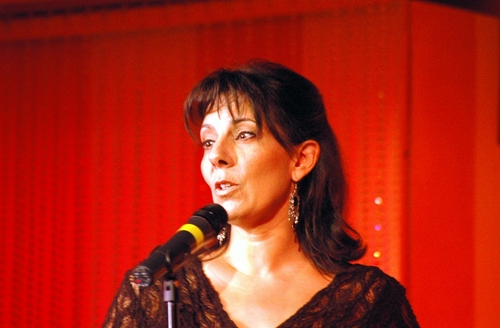 Christine Pedi starts the show off with a Shakespearean pardoy song of "Diamonds are a Girl's Best Friend"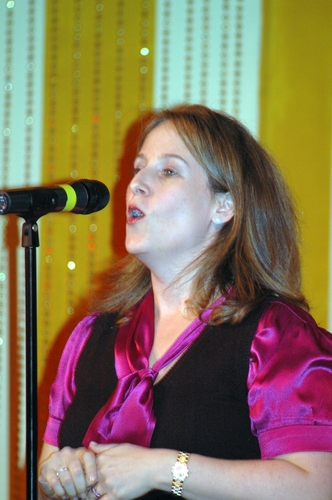 Zina Goldrich announces her song "Twenty-Nine" sung by David Miller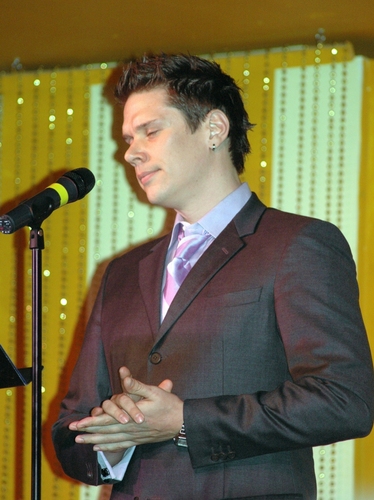 David Miller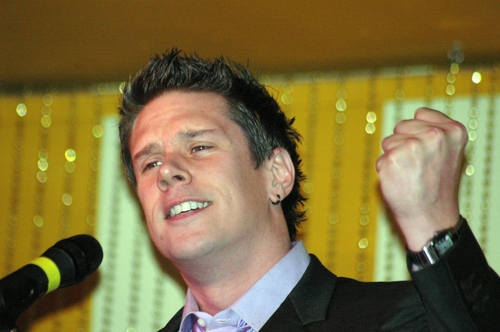 David Miller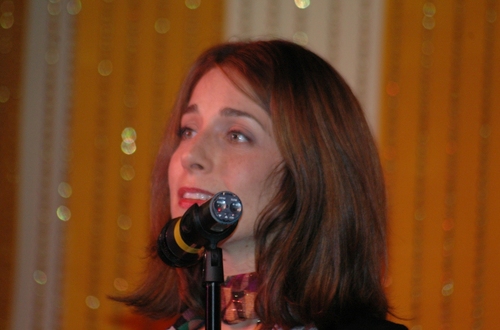 Rachel Ulanet (LoveMusik) sings "Inspired by Sonnet 27" by Steve Marzullo who also accompanied her on the piano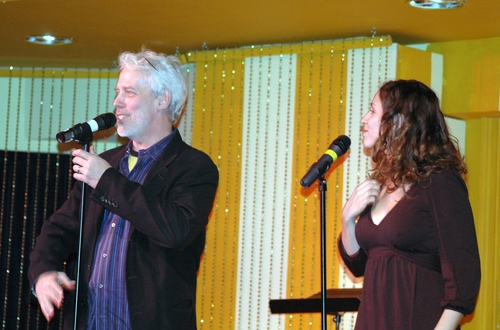 Terrence Mann and Kaitlin Stilwell who performed "The Nightingale" inspired by Romeo and Juliet, written by Terrence Mann and accompanied on the piano by Jerry Korman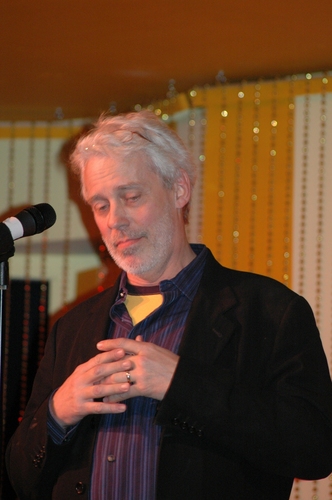 Terrence Mann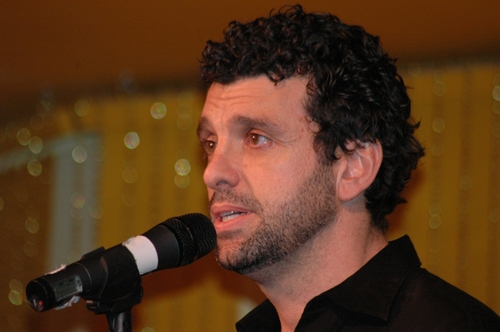 Bradley Dean sang "Painting" inspired by Sonnet 102, written by William Finn and accompanied by Kevin Stites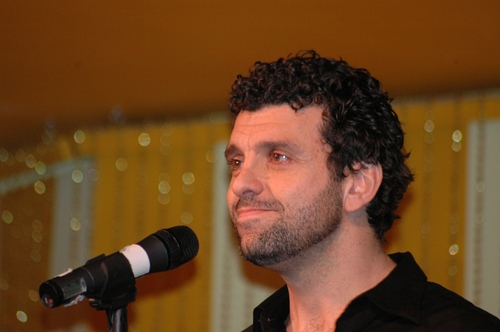 Bradley Dean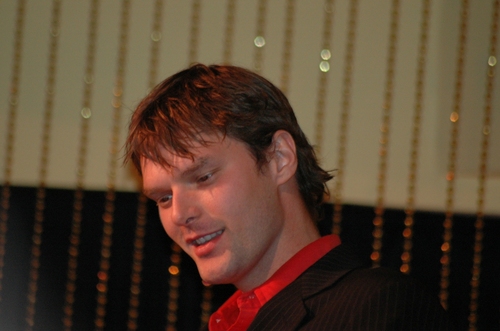 Brandon Wardell sang "Summer Day," inspired by Sonnet 18, written by Marsha Norman and accompanied by Kevin Stites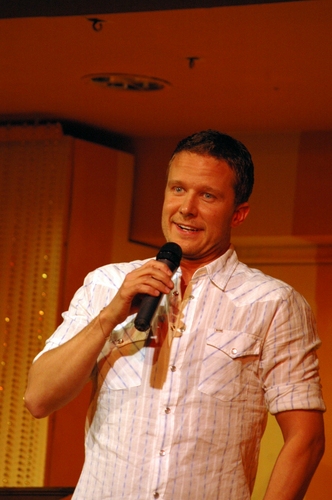 Will Chase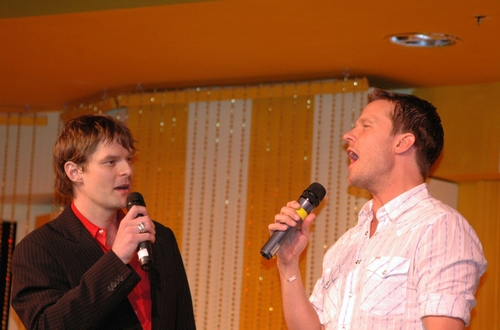 Brandon Wardell and Will Chase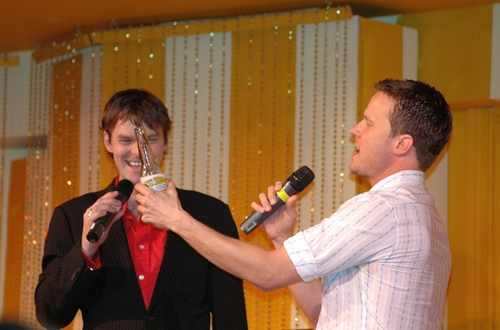 Brandon Wardell and Will Chase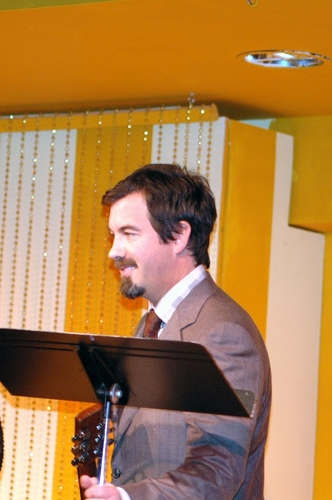 Duncan Sheik who wrote and performed his own song "Inspired by Twelfth Night"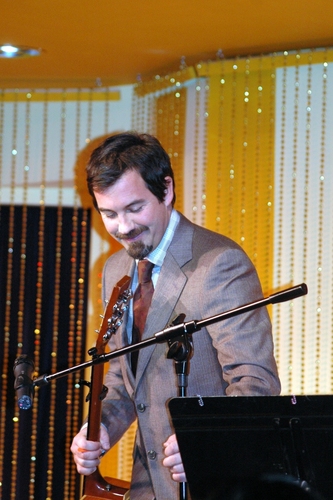 Duncan Sheik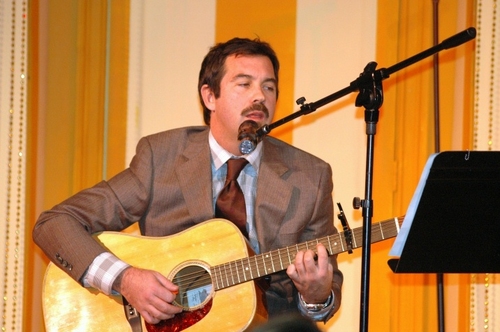 Duncan Sheik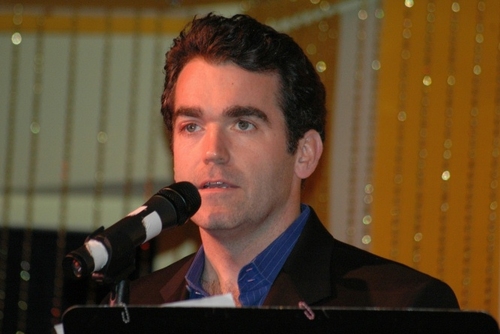 Brian D'Arcy James who sang "XIII: The Lost Sonnet" by Tomm Kitt and Amanda Green accompanied by Kevin Stites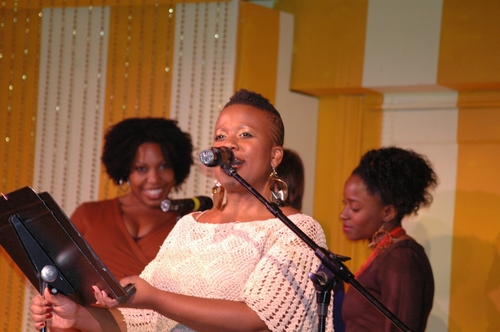 Q Smith (Les Miserables) sang "Love's Fires" Inspired by Sonnet 154B by Adam Guettel. Her back up group was Seth Diggs, Marissa McGowen, Tyson Jennette, Idara Victor, Cortney Wolfson and Aurelia Williams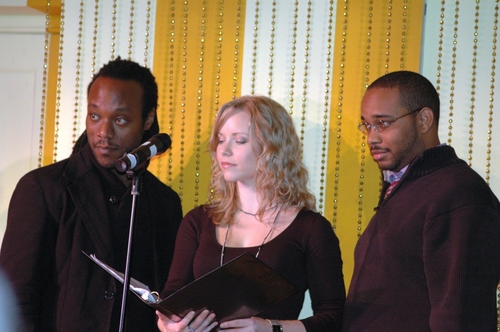 Q Smith of Les Miserables sang "Love's Fires," inspired by Sonnet 154B, by Adam Guettel. Her back-up group was Seth Diggs, Marissa McGowen, Tyson Jennette, Idara Victor, Cortney Wolfson and Aurelia Williams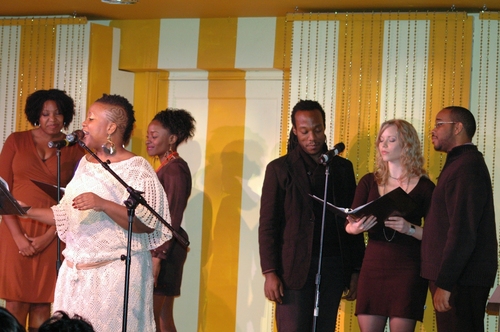 Q Smith with Seth Diggs, Marissa McGowen, Tyson Jennette, Idara Victor, Cortney Wolfson and Aurelia Williams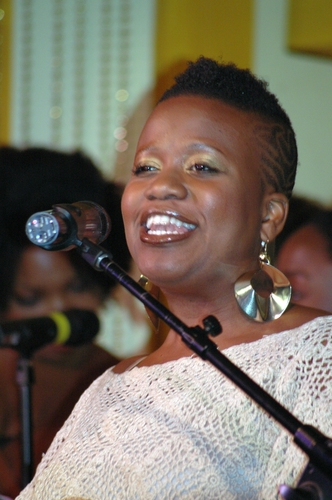 Q Smith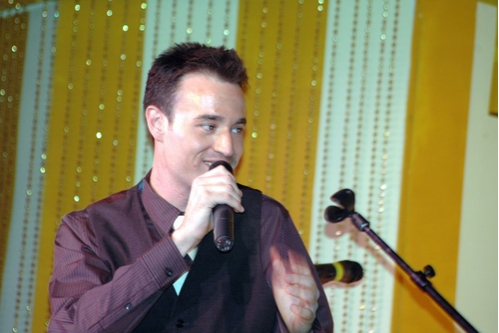 Todd Loyd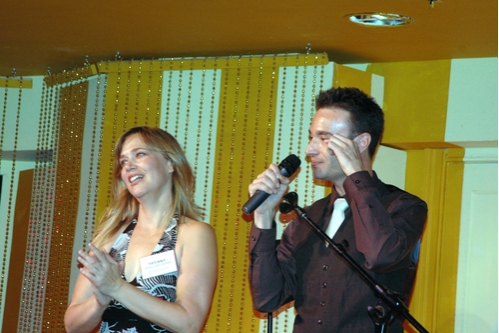 Todd Loyd and Tiffany Little Canfield close the show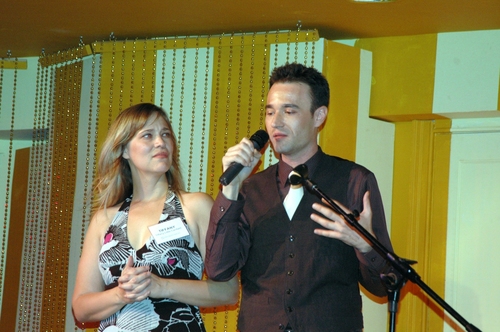 Todd Loyd and Tiffany Little Canfield close the show