Click Here for More Articles on NEW YORK CITY
Lineup Set for 6th Annual CHRISTMAS SINGALONG at Broadway Presbyterian Church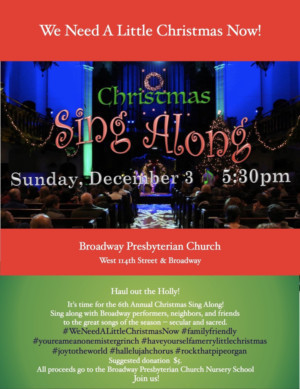 We need a little Christmas now! Haul out the holly at the 6th annual CHRISTMAS SINGALONG this Sunday, Dec. 3rd, 5:30 pm at Broadway Presbyterian Church (West 114th and Broadway).
This 80-minute community event features Ellen Harvey (PRESENT LAUGHTER), Jennifer Allen (SISTER ACT, THE BRIDGES OF MADISON COUNTY), Diana Huey (Ariel; THE LITTLE MERMAID tour), Avionce Hoyles (SISTER ACT), and Bret Shuford (PARAMOUR).
Paula Leggett Chase (On The 20 Century) hosts along with Broadway music director and arranger David Chase (CAROUSEL, HELLO DOLLY, ANASTASIA) on the ivories and Steven Malone (ANASTASIA) on the grand pipe organ.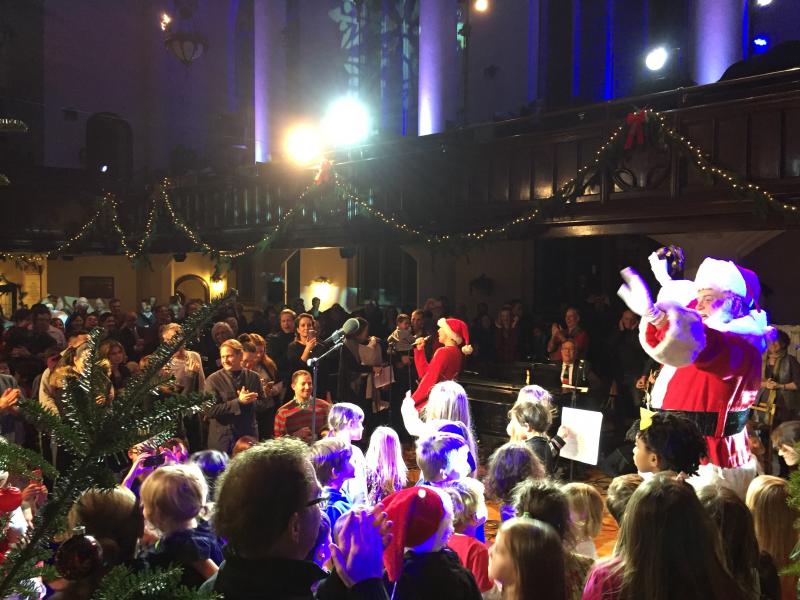 Offering a uniquely warm and festive opportunity to sing along with Broadway performers and musicians, the family friendly CHRISTMAS SINGALONG includes holiday favorites both sacred and secular. All are welcome.
Doors open at 5 pm, general seating. $5 donation suggested - all proceeds to benefit the Broadway Presbyterian Church Nursery School. Visit greatlittleschool.com.
Photo Credit: Chris Shelton