Feature: 30 Days Of Cabaret Gratitude - Day Twenty-Six - The Boy Wonder
Broadway World Cabaret continues its series about the artists for whom our team is grateful.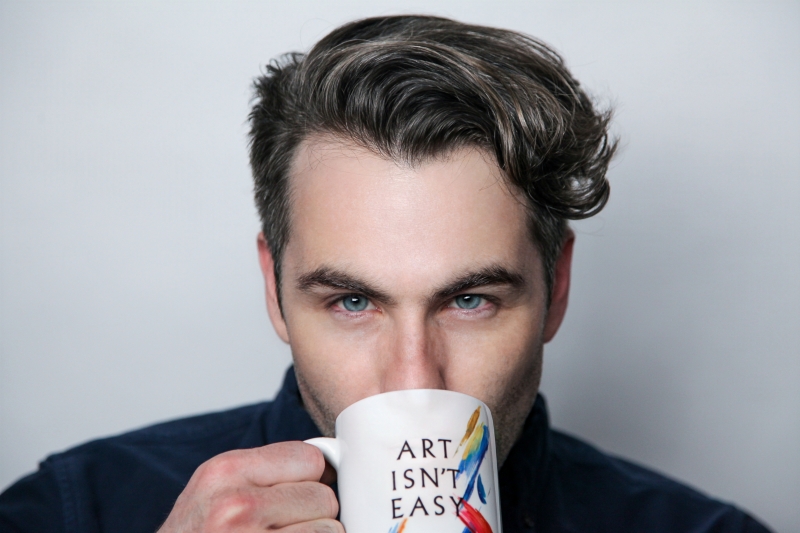 Ben Moss - The Boy Wonder
You know the experience of watching an artist's star rise? That's what the fans of Ben Moss have been experiencing, of late, and what could be more rewarding than watching someone in whom you've placed your belief come into their own? This renaissance man of the business of show has worked for years as an actor, a singer, a writer, a songwriter, a pianist, an orchestrator, a conductor, and a musical director. He seems, always, to be working on something new, including a fascinating period of time two years ago when he challenged himself to write a song a day for thirty days, and, in order to keep himself accountable, the prodigy shared those songs on his social media. The challenge was to create a verse and a chorus, but many of those thirty days' worth of compositions led to full-fledged songs, songs which he presented at his popular Ben Moss AND FRIENDS shows at The Duplex. This is the sort of work, the sort of project, that comes from a person that is a true artist.
Ben Moss has contributed his talent to group shows all around the city, from venues ranging from Broadway's Living Room, 54 Below, to Burlesque Palace, The Slipper Room, from the theaters of Broadway to centers of creativity like Ars Nova, where Ben was the Musical Director, co-orchestrator, and cast member of the biggest Off-Broadway hit of 2022, ORATORIO FOR LIVING THINGS, a production that put a Lucille Lortel Award on Ben's mantle. He tours the country with actor and cabaret creator Alexandra Silber doing their acclaimed show AFTER ANATEVKA, and he frequently appears in mentor Eric Michael Gillett's annual holiday show benefiting Benjamin House. Ben Moss, in fact, always has time for everyone. People talk about having "The Year of Yes" but one suspects Ben is living "The Life of Yes." He is the most generous soul a person could hope to know, always walking in the door with positivity, with creative energy, with an open mind and an open heart, and a smile on his movie-star-handsome face. And there, not-so-hidden deep inside of all of that goodness is the art, the songs, the creations that spring forth from the mind of a man that people will, one day, label a genius. That day may be today.
And just wait until you hear him sing.
Read the Broadway World Cabaret review of a Ben Moss show HERE.
Ben's online presence is as follows:
Website: Click HERE.
Instagram: Click HERE.
Facebook: Click HERE.
Twitter: Click HERE.
YouTube: Click HERE.
Ben's pronouns are He/Him/His
Ben's future projects include:
I'm the composer of a new musical about industrial musicals of the 1960s, Don't Call Me John!, written with Chris Recker and Tony Oblen. We recently had an industry reading starring myself, Alexandra Socha, Jeigh Madjus, and Tony Award-nominees Jeanette Bayardelle and Sean Allan Krill, among others! (read about HERE in BWW and HERE in Playbill).
For more info and demos, please visit www.dontcallmejohnmusical.com and https://soundcloud.com/dont-call-me-john.
Photos by Stephen Mosher; visit the Stephen Mosher website HERE.