Ben Moss Brings Friends, Fun & Music With A Touch of Out & Out Hilarity In BEN MOSS & FRIENDS At The Duplex
Someone This Pretty Should Not Be Able To Sing Too!
Heigh-Ho, My Merry Rainbow Readers! Bobby Patrick, your RAINBOW Reviewer here. Putting the silent T in cabareT to bring you all the T!
So my lambs, Friday night gave us our long-awaited return to the venerable West Village stage at The Duplex. This truly historic space has hosted pretty much everyone who is/was anyone from 1989 to now and at its previous space beginning in the early 1950s!! Upon entry, any of those anyones could see that there have been some changes round here. In this all-new decor, gone are the high round cabaret tables crowded to the left & right with an aisle down the center, replaced by old-fashioned drapings and homey furniture pieces like poofy wing-back chairs & small end tables along the walls, and rows of chairs in all styles in an updated seating configuration of an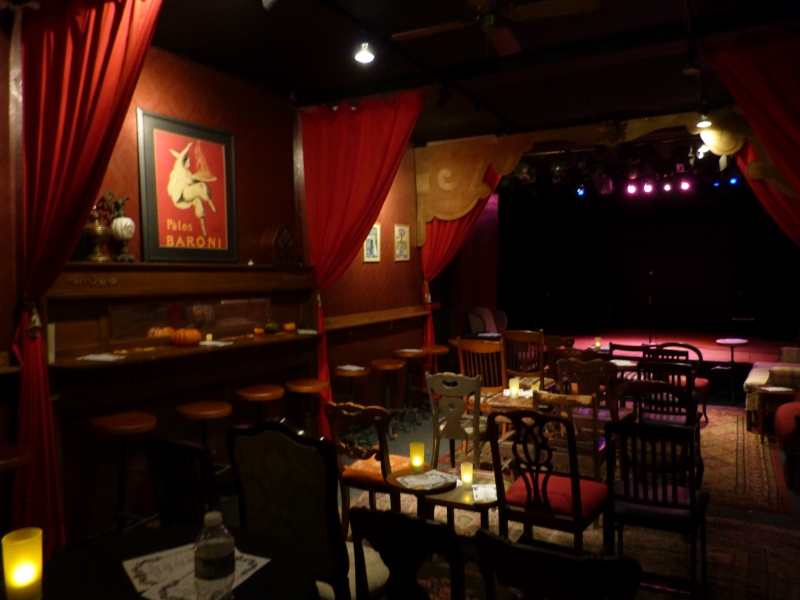 "orchestra" section with aisles down either side. This marriage of old and new was not only super attractive and much more comfortable, but it was also the perfect setting for Ben Moss & FRIENDS, the monthly show that is STILL "The Show To See" in this space. Perfect because the one word that came to mind immediately upon hearing the delectable Mr. Moss's music was the word FUSION. Ben Moss has been entertaining in NYC for the past 7 years (give or take) and is building up a fantastic resume and an even more fantastic portfolio of his own compositions that feel like pops from the past but sound like everything from today. All of which is perfectly wonderful, and then there's that face - dark hair, blue eyes, chiseled jaw, cheekbones ... you're basic nightmare - and as easy as it is for little Bobby to get distracted by ... all of ... that, it's Moss's music that makes him the total dreamy package. In a program that was 90% Ben's original songs, he and his friends; Ashley Perez Flannagan, Peter Smith, and Freddy Hall (plus drummer Jesse Nelson) gave the crowd an hour's worth that was well worth WAY more than the cheap $15 - $20 ticket and two drink minimum.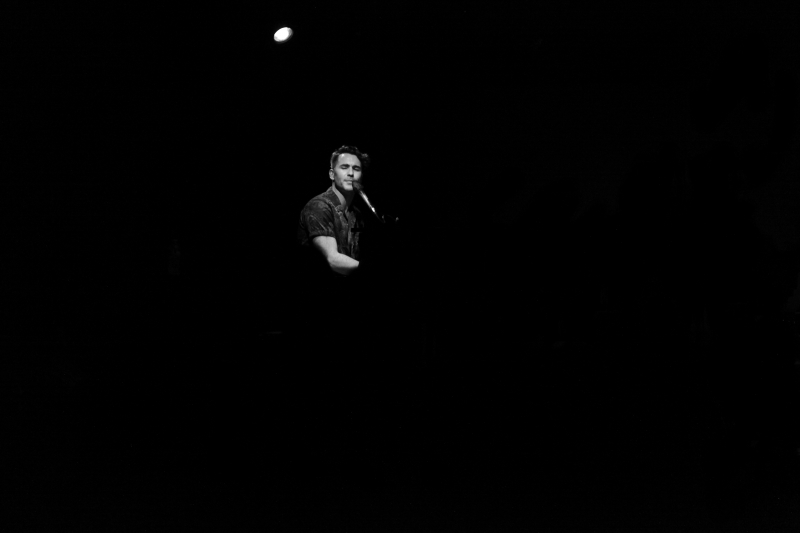 Moss was in exceptional voice on the night and showed that, as a performer, he really is the best interpreter of his own words and music. In the fashion of a modern-day Billy Joel, Barry Manilow, or Elton John, Moss is a self-composing, self accompanying, self-performing singer whose music comes out of him effortlessly and in a beautiful silky voice, but however he may harken back to those kings of old, his work is rooted in the now from whence he writes. Whether he is slaying the crowd with comedy, novelty numbers like SANTA's A BOTTOM (written with the hilarious Charleton Lamb) and SLEEPING AROUND - his own paean to those in the "rotation" that are really just stops on the whoopie-train, or he's belting out his jazzy opening "break-up" song, LEAVE ME ALONE, Moss moves at all times with ease, depth, and finesse. You see my dear ones, in the end, it's all in his singing. Moss has one of those rare tonal qualities that can only be described as, "A tear in the voice" and it is this heartfelt vulnerability that draws you into his music as he travels from Hilariousville to Haunting Town and back again. Add to that, a rendition of Ashmen & Menken's PART OF YOUR WORLD that was truly the best since Jodi Benson, and we were left wondering what had taken us so long to get on the Ben Moss express. Add to all THAT, his titular friends, and their voices, and what you get is a jam-packed night of entertainment. FREESTYLE LOVE SUPREME's Ashley Perez Flanagan took the breath away then brought tears to the eyes with Crosby's SKY TRAILS and Sondheim's ANYONE CAN WHISTLE. Beautiful trans-warrior, Peter Smith, started with a hilarious 3+ minutes of improv stand-up on Lady Gaga's makeup (that was causing their eyes to burn) and how bad her new film, HOUSE OF GUCCI was before showing that those who joke can also sing with Smith & Napier's NOT THE ONLY ONE. Rounding out the full set was Ben's exceptional guitarist, Freddy Hall, singing (and playing) his own rock, bluesy fusion - SOMETHING GOOD.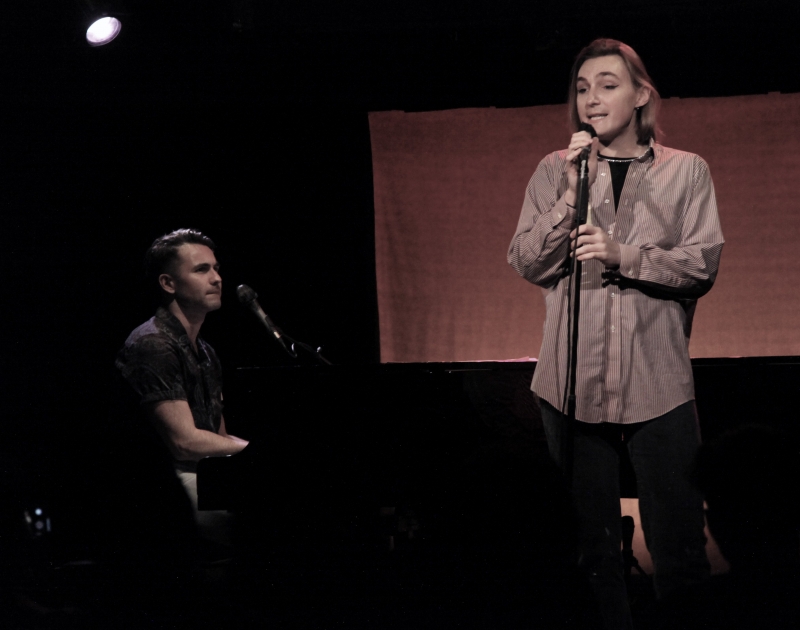 As the live entertainment drought subsides and we all stumble around, half-starved, looking for distraction that gets us out of our steam-heated abodes, finding Ben Moss at The Duplex yielded treasure galore and you all simply MUST keep up with him and his friends and NOT miss any more of these monthly performances ever again, because Bobby gives Ben Moss & FRIENDS our full...
5 Out Of 5 Rainbows!
Keep Up With All Things Ben Moss On His Webby: HERE (All socials linked there)
Check Out The Duplex Event Calendar: HERE
If You Are A Player Looking For A Space To Play, Work On New Material or Show Everyone Your Performance Art - You Can't Go Wrong With Ye Olde Duplex. Check Them Out On Their Webby: HERE
All Photos By Yours Truly, Bobby Patrick