Broadway Community Comes Together To Benefit Cancer Patient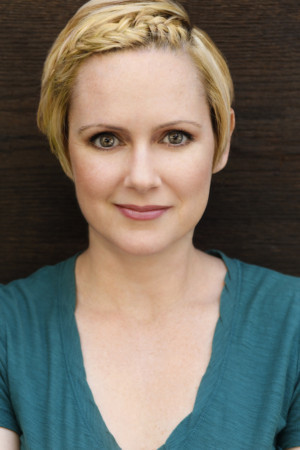 Randi Driscoll hosts Loni Ackerman , Karen Akers, Timothy Ware-Hill, Walter Willison, and more, for a one night only event, benefitting New York artist, Erin Cronican.
"We Give it All for You" A night of words and music for the Seeing Place Theatre's, Erin Cronican
Friday January 4th, 2019 7pm, Laurie Beechman Theatre. Downstairs at West Bank Café, 407 West 42nd St. NYC, 212-695-6909
On Friday, January 4th, a group of Broadway performers and artists from across the country, will gather to honor actor/ singer/ director and producer Erin Cronican, in words and song as she fights her second battle with breast cancer.
With a long list of television and theatre credits to her name, Erin Cronican talents have taken her from San Diego to NYC where she has resided for over thirteen years. Most recently, Erin can currently be seen in "This One's For the Girls" Off Broadway at the St. Luke's Theater. Erin is also is a well respected career coach, dedicated to serving artists and creatives, as well as the co-founder and Executive Artistic Director of The Seeing Place Theater.
This past November, Erin, who has battled cancer once before, was diagnosed with a recurrence of breast cancer with metastases, that has spread to her lungs. A diagnosis of Stage IV cancer, means surgery is not an option, so Erin will have to undergo lifelong chemo and other therapies which will unfortunately prevent her from working full time. Erin's friends and fellow artists will come together for this one night only event to entertain, uplift and celebrate their friend, while raising money to help support her during this difficult time.
Performers include actors, cabaret performers and notable broadway personalities; Loni Ackerman (Evita, Cats), Karen Akers, (Grand Hotel, Nine) Walter Willison (Grand Hotel, Two by Two) Timothy Ware-Hill (Kinky Boots) Kelly McAndrew ( Cat On A Hot Tin Roof, Orange is the New Black) Andrew McGinnis (Charmed, Agents of Shield) members of The Seeing Place Theatre Brandon Walker, and Candice Oden, with musical direction and performance by ten time, MAC award winner, Tracy Stark and multi instrumentalist, Noah Heldman. Nashville based, singer/ songwriter Randi Driscoll best known for her anti-hate ballad, "What Matters", will host the event.
Tickets can be purchased at http://www.westbankcafe.com/laurie-beechman-theatre
VIP tickets are $50 and include a signed cd from performers, gifts and preferred seating.
General Admission Tickets are $20.
Please be aware there is also a $20 food and drink minimum.