Click Here for More Articles on Podcasts
BWW Interview: Ellyn Marie Marsh on Turning a Horrible Ordeal into Art at Joe's Pub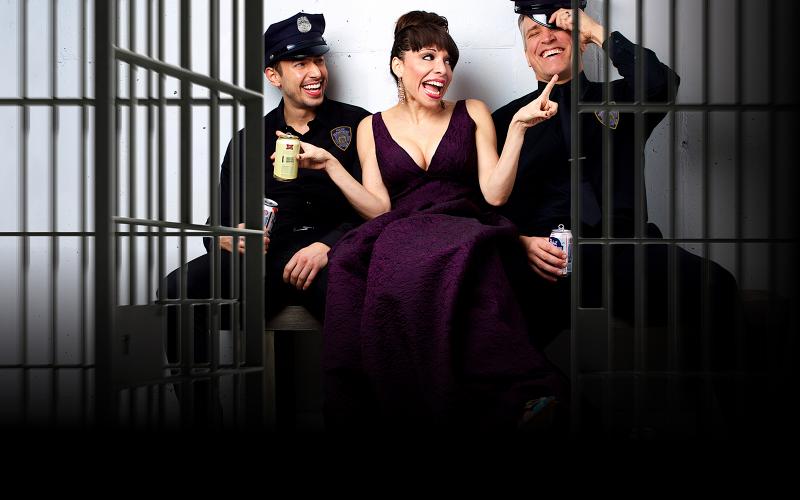 On this episode of BroadwayRadio's "Tell Me More," host Matt Tamanini talks to one of the funniest women on Broadway, Ellyn Marie Marsh. Fresh off of her sixish years with KINKY BOOTS, Ellyn recently returned to New York following the out-of-town tryout of the new musical adaptation of PRETTY WOMAN.
However, while they discuss the new show, and the all-female concept album of JESUS CHRIST SUPERSTAR on which Ellyn is featured, they lead off with her recent breakup and the harrowing ordeal that followed.
They also discuss why and how she is turning the nightmare into a one-woman show/cabaret at Joe's Pub on Monday, May 21st. While Ellyn can now joke about the experience, especially since all legal issues are behind her, she wants to use her hardship to shine a light on the different types of emotional abuse that plague woman, especially those in the theatre community.
You can purchase tickets to Ellyn Marie Marsh: I'm Sorry...What? here.
Listen to the episode here:
---
Contact Ellyn:
Twitter: @ellynmarsh
Instagram: @ellynmarsh
Joe's Pub: Ellyn Marie Marsh: I'm Sorry...What?
"Pretty Woman" in Chicago
"Jesus Christ Superstar" Studio Concept Album
Matt Tamanini
Twitter: @BWWMatt
Theme music provided by www.bensound.com
Featured at the Theatre Shop
T-Shirts, Mugs, Phone Cases & More
Related Articles