AT THIS PERFORMANCE... Returns to the Green Room 42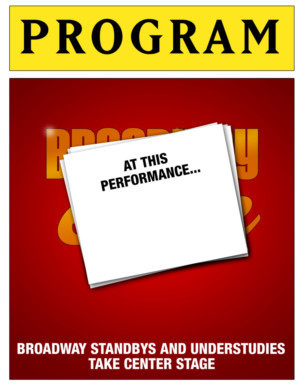 Stephen DeAngelis continues his ongoing salute to Broadway and Off-Broadway Standbys, Understudies and Alternates with its next edition of AT THIS PERFORMANCE... to be held on Monday, January 7th at The Green Room 42, Green Fig, Fourth Floor, Yotel NYC, 570 Tenth Avenue (at 42nd Street), New York, NY 10036 at 9:30 PM.
Hosted by series Producing Artistic Director and Casting Director Stephen DeAngelis, the popular series allows performers to showcase their versatility and share anecdotes about their experiences. Performers scheduled for January 7th are Ben Bogen (Frozen), Gabi Campo (The Prom), Scott Richard Foster (Getting' the Band Back Together), Jessica Rose Futran (Fiddler Afn Dakh), Nicholas Guest (Network), Tyler Hardwick (Once on This Island), Lauren Marcus (Be More Chill) and Chase Ramsey (The Book of Mormon). Musical Director/Accompanist for the evening will be Eugene Gwozdz..
At This Performance... debuted in October 2003 and to date has showcased the talents of 991 Standbys, Understudies and Alternates who have covered 4630 roles in 517 Broadway and Off-Broadway.
Tickets are $20-$40 each (No Food and Beverage minimum) and are available at www.thegreenroom42.com, by calling 646-449-7792 or at the Box Office on the evening of performance.
More Hot Stories For You