8th Annual TOMATOES GOT TALENT Set For Next Week
The event is at The Triad Theatre, 158 West 72nd Street, on Tuesday October 11 at 7pm.
12 outstanding women over 40 will appear in the finals next week of the 8th annual "Tomatoes Got Talent" contest at The Triad Theatre, 158 West 72nd Street, on Tuesday October 11 at 7pm. The show is now sold out. Livestream tickets, which are $20 per registrant, are now available at https://cloud.broadwayworld.com/rec/ticketclick.cfm?fromlink=2200816®id=13&articlelink=https%3A%2F%2Fwww.thethreetomatoes.com%2Ftalentshow2022?utm_source=BWW2022&utm_medium=referral&utm_campaign=article&utm_content=bottombuybutton1 .
Open to talented women over 40 who have made their marks and their livings outside of the entertainment world, "Tomatoes Got Talent" is sponsored by the women's lifestyle media company Thethreetomatoes.com, and is co-produced and hosted by Randie Levine-Miller (who also performs) and co-produced by Thethreetomatoes.com's publisher Cheryl Benton.
This year's blue-ribbon jury consists of the stage, film and television actress (and two-time Tony nominee) Beth Fowler; the Tony Award-winning producer Pat Addiss, and the multi award-winning cabaret/jazz singer, host and columnist Sue Matsuki. They will choose four runner-ups and one winner!
Special guest performers are Alice Levine, who was a runner-up in 2014, and the beloved cabaret performer Sidney Myer. The show's music director is Paul Chamlin. The 2020 Tomatoes contest was uprooted due to the pandemic, but the 2021 edition took place as planned in October 2021. Robin Lyon Gardiner, a full-time real estate broker, was chosen as the winner.
Here they are, the 2022 finalists:
Ellen Autwarter is a lawyer who does marketing for a law firm.
Mary Calamia is a psychotherapist in private practice
Pam Hamilton is a music teacher of string instruments at the Promise Academy in Harlem
Marge Helenchild is a retired licensed massage therapist
Mimi Lines is a recently retired commercial real estate lawyer
Jean Marcley has been blind for over 60 years and loves doing standup. She also conducts workshops on self-esteem and teaches line dancing.
Ellen Orchid is a retired psychiatrist who did her residency at Bellevue.
Deborah Raymar is a retired speech-language teacher in NYC
Aleta St. James is a nationally renowned energy healer and author
Judy Wong in an International English Educator, a life coach and energy healer
Deborah Zecher is a rabbi, one of the first 50 women ordained in this country.
"We've developed some cachet over the years, and our reputation continues to grow," says Levine-Miller, "Many started out to be performers, but segued into other careers, including doctors, psychologists, lawyers, corporate executives, teachers and entrepreneurs, to name a few.
---
Join Team BroadwayWorld
Are you an avid Cabaret fan in NYC? We're looking for people like you to share your thoughts and insights with our readers. Team BroadwayWorld members get access to shows to review, conduct interviews with artists, and the opportunity to meet and network with fellow theatre lovers and arts workers.
Interested? Learn more here.
---
More Hot Stories For You
Bebe Neuwirth, Jeff Hiller, Andrew Keenan-Bolger and More Will Appear in VILLAIN: DEBLANKS Next Month

November 28, 2022

NYC's favorite monthly fill-in-the-blanks comedy will be back at 7pm, Wednesday, December 14. The lineup includes Bebe Neuwirth, Andrew Keenan-Bolger, Jeff Hiller, and more!
---
Stranger Sings Cast Brings The 'Upside Down' to Broadway Sessions This Week

November 28, 2022

Ben Cameron's long running, award winning, musical theatre variety series, Broadway Sessions, continues this week at its new home, The Green Room 42, Thursday, Dec. 1.
---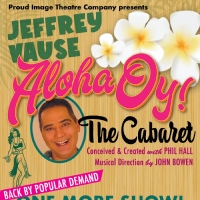 ALOHA OY! to Return to Don't Tell Mama in December

November 26, 2022

By popular demand after a sold-out NYC Cabaret Debut in May, Proud Image Theatre Company will present the one-night-only return engagement of Jeffrey Vause in ALOHA OY! THE CABARET on Thursday December 22nd, 2022 at 7:00 PM at Don't Tell Mama.
---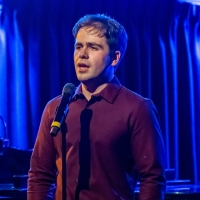 Photos: Go Inside BROADWAY AND BORSCHT at The Green Room 42

November 26, 2022

Broadway performer Noah Marlowe (Book of Mormon, Mary Poppins, Elf, Act One) presented a benefit concert celebrating Jewish voices in the Broadway community at The Green Room 42. Money raised from the concert supported the organizations ADL and StandWithUS. Check out the photos here.
---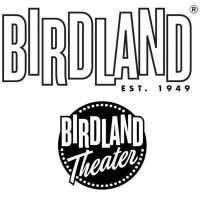 Kurt Elling and Danilo Perez, Paloma, Frank Perowsky Orchestra, And More Coming Up At Birdland

November 25, 2022

Get details for all the jazz programming at Birdland Jazz Club and Birdland Theater running November 29 through December 11. 
---