8th Annual TOMATOES GOT TALENT Set For Next Week
The event is at The Triad Theatre, 158 West 72nd Street, on Tuesday October 11 at 7pm.
12 outstanding women over 40 will appear in the finals next week of the 8th annual "Tomatoes Got Talent" contest at The Triad Theatre, 158 West 72nd Street, on Tuesday October 11 at 7pm. The show is now sold out. Livestream tickets, which are $20 per registrant, are now available at https://cloud.broadwayworld.com/rec/ticketclick.cfm?fromlink=2200816®id=13&articlelink=https%3A%2F%2Fwww.thethreetomatoes.com%2Ftalentshow2022?utm_source=BWW2022&utm_medium=referral&utm_campaign=article&utm_content=bottombuybutton1 .
Open to talented women over 40 who have made their marks and their livings outside of the entertainment world, "Tomatoes Got Talent" is sponsored by the women's lifestyle media company Thethreetomatoes.com, and is co-produced and hosted by Randie Levine-Miller (who also performs) and co-produced by Thethreetomatoes.com's publisher Cheryl Benton.
This year's blue-ribbon jury consists of the stage, film and television actress (and two-time Tony nominee) Beth Fowler; the Tony Award-winning producer Pat Addiss, and the multi award-winning cabaret/jazz singer, host and columnist Sue Matsuki. They will choose four runner-ups and one winner!
Special guest performers are Alice Levine, who was a runner-up in 2014, and the beloved cabaret performer Sidney Myer. The show's music director is Paul Chamlin. The 2020 Tomatoes contest was uprooted due to the pandemic, but the 2021 edition took place as planned in October 2021. Robin Lyon Gardiner, a full-time real estate broker, was chosen as the winner.
Here they are, the 2022 finalists:
Ellen Autwarter is a lawyer who does marketing for a law firm.
Mary Calamia is a psychotherapist in private practice
Pam Hamilton is a music teacher of string instruments at the Promise Academy in Harlem
Marge Helenchild is a retired licensed massage therapist
Mimi Lines is a recently retired commercial real estate lawyer
Jean Marcley has been blind for over 60 years and loves doing standup. She also conducts workshops on self-esteem and teaches line dancing.
Ellen Orchid is a retired psychiatrist who did her residency at Bellevue.
Deborah Raymar is a retired speech-language teacher in NYC
Aleta St. James is a nationally renowned energy healer and author
Judy Wong in an International English Educator, a life coach and energy healer
Deborah Zecher is a rabbi, one of the first 50 women ordained in this country.
"We've developed some cachet over the years, and our reputation continues to grow," says Levine-Miller, "Many started out to be performers, but segued into other careers, including doctors, psychologists, lawyers, corporate executives, teachers and entrepreneurs, to name a few.
---
Join Team BroadwayWorld
Are you an avid Cabaret fan in NYC? We're looking for people like you to share your thoughts and insights with our readers. Team BroadwayWorld members get access to shows to review, conduct interviews with artists, and the opportunity to meet and network with fellow theatre lovers and arts workers.
Interested? Learn more here.
---
More Hot Stories For You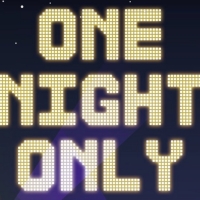 ONE NIGHT ONLY: THE RISING MUSICAL STARS OF KOREA to be Presented at The Green Room 42 This Month

December 2, 2022

Six winners of the premier Musical Star competition will be showcased in ONE NIGHT ONLY, THE RISING MUSICAL STARS OF KOREA on December 7th, at 7pm at The Green Room 42.
---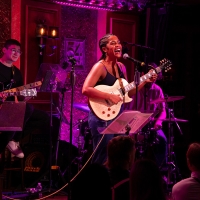 Photos: Inside 54 SINGS FOR PLANNED PARENTHOOD

December 2, 2022

Broadway's best banded together for one night only to raise spirits and funds for Planned Parenthood in a special evening of music that aims to empower, inspire, and uplift. Featuring chart-topping hits by women for women, audiences heard a star-studded Broadway cast cover the music of Ragtime, Jekyll and Hyde, Lesley Gore, Janis Joplin, ABBA, Stephen Sondheim, Ben Platt, Brandi Carlile, and much, much more. Check out photos below!
---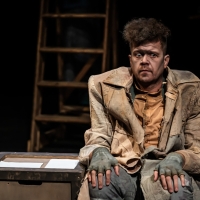 Origin 1st Irish 2023 Returns to In-Person Programming in January

December 2, 2022

The Origin 1st Irish Theatre Festival, the only festival of its kind devoted to producing and presenting the theatrical work of contemporary Irish playwrights from around the world, returns to a mostly in-person format in its upcoming 15th annual edition.  
---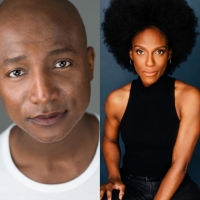 André Jordan, Kevin Smith Kirkwood, And Kimberly Marable Join CABARET ON THE COUCH: HOME FOR THE HOLIDAYS

December 1, 2022

Toss a log on the fire, and curl up a chair! The acclaimed series Cabaret on the Couch Live! returns to The Green Room 42 on December 19th at 9:30pm, for a cozy and festive holiday celebration.
---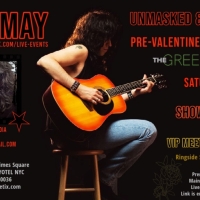 BILLY MAY: UNMASKED & UNPLUGGED Comes To The Green Room 42 This Valentine's Day

December 1, 2022

Celebrate Valentine's Day early with NYC's Rockstar heartthrob, Billy May, at The Green Room 42!
---