Latest News on Taffy Jaffe
Taffy Jaffe News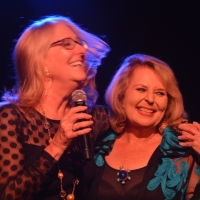 Auditions for TOMATOES GOT TALENT Contest Set for June at The Triad Theatre
by Chloe Rabinowitz - May 17, 2022
Auditions for this year's 8th annual "Tomatoes Got Talent" contest will take place at The Triad Theatre, 158 West 72nd Street, on Saturday June 4, from 10am to 1pm.  Open to talented women over 40 who have made their marks and their livings outside of the entertainment world, "Tomatoes Got Talent," is co-produced and hosted by Randie Levine-Miller.
Photos: Nicole Scherzinger, Melissa Errico & More Join JIM CARUSO'S CAST PARTY
by Chloe Rabinowitz - Nov 8, 2021
This last Monday, the weekly fun at Jim Caruso's Cast Party continued with a full list of singers and a packed house eager to cheer.  Pop/tv/theater star Nicole Scherzinger showed up while in town rehearsing for the "Annie" movie, and leading lady Melissa Errico caused some musical theater swooning! 
Extraordinary Women Over 40 Compete In 7th Annual TOMATOES GOT TALENT At The Triad On October 4
by A.A. Cristi - Sep 2, 2021
Delayed over a year, the finals of the 7th annual "Tomatoes Got Talent" contest, which celebrates women over 40 with careers outside of entertainment, will take place at The Triad Theatre, 158 West 72nd Street, on Monday October 4 at 7pm.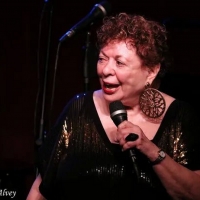 Comedienne Taffy Jaffe To Appear In THROUPLE at Norwood Club May 21st
by Stephen Mosher - May 20, 2021
Industrious and hilarious Taffy Jaffe is at it again, in person and on television.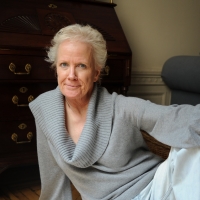 Tulis McCall Takes Monologues and Madness Online April 22
by Stephi Wild - Apr 19, 2020
Monologues and Madness, the 13 year old writing and performance series conceived and produced by writer-actor, Tulis McCall, goes live online for the first time, April 22nd at 6pm.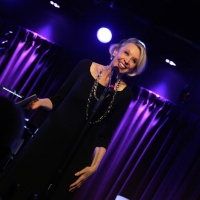 BWW Feature: Stephen Mosher's Pandemic Playlist Number Fourteen - The April Fool's Edition
by Stephen Mosher - Apr 1, 2020
Spoken word cabaret is a real thing, and a lot of the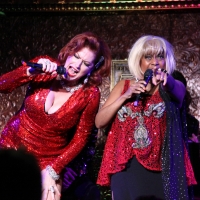 BWW Feature: A Thousand (Or More) Words About Cabaret in 2019
by Stephen Mosher - Dec 31, 2019
Stephen Mosher looks back at the cabaret scene, as captured by his camera in 2019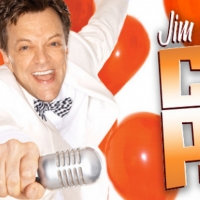 BWW Review: JIM CARUSO'S CAST PARTY and SUSIE MOSHER'S THE LINEUP Continue to WOW at Birdland
by Stephen Mosher - Dec 17, 2019
Two Variety show on consecutive nights in Midtown Manhattan are still taking NYC by storm every week, and it's all due to the hosts who created them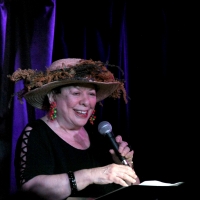 BWW Review: MONOLOGUES AND MADNESS Brings Artists Together at Pangea
by Stephen Mosher - Sep 23, 2019
Monologues and Madness is a monthly cabaret where writers can try out their new monologues in front of a willing audience.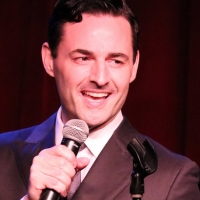 Photo Flash: CAST PARTY And Max Von Essen Celebrate At Birdland
by Julie Musbach - Aug 21, 2019
Between Max von Essen's sold out CD release celebration and a talent-packed Cast Party hosted by Jim Caruso, Birdland was the place to be for those with a song in their hearts!