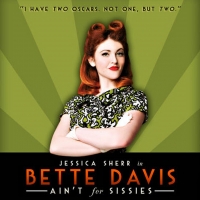 BETTE DAVIS AIN'T FOR SISSIES Adds Live-streaming Shows Through December 17
November 18, 2020
---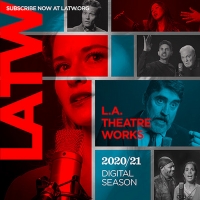 Liza Weil, Sarah Drew and More Featured in L.A. Theatre Works' 9-Play Digital Season
November 10, 2020

L.A. Theatre Works has announced a 2020-21 Digital Season of nine plays. All plays in the 2020-21 season are being recorded in-studio, using state-of-the-art technology. L.A. Theatre Works is the worl...
---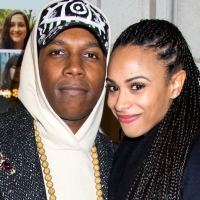 Leslie Odom, Jr. & Nicolette Robinson Announce They Are Expecting Second Child
November 09, 2020

Leslie Odom, Jr. and wife Nicolette Robinson announced today that they will welcome their second Broadway baby in March 2021. The baby boy will be the couple's second child- they welcomed Lucille Ruby...
---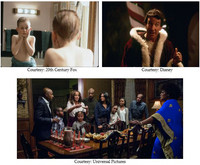 Scoop: Coming Up on 25 DAYS OF CHRISTMAS on FREEFORM - Thursday, October 29, 2020
by TV Scoop - October 29, 2020

Find out what's happening on Coming Up on Freeform''s 25 DAYS OF CHRISTMAS and if it's a new episode, airing on FREEFORM on Thursday, October 29, 2020!
---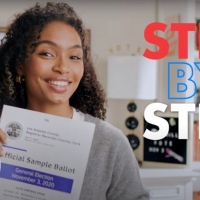 Freeform Launches Voting Digital Series THE CLOCK IS TICKING From Yara Shahidi
October 26, 2020

Today, Freeform announced the digital series "The Clock Is Ticking," starring and executive produced by Yara Shahidi ("grown-ish"), as part of the network's multiplatform voting initiative. The two-pa...
---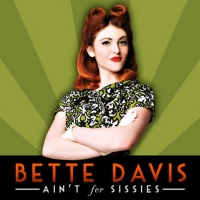 BETTE DAVIS AIN'T FOR SISSIES Adds Streaming And In-person Shows Through November 12
October 19, 2020

BETTE DAVIS AIN'T FOR SISSIES has added live streaming and in-person performance options through November 12. Written and performed by Jessica Sherr (Blue Bloods, Annie, Claws), it is directed by Kare...
---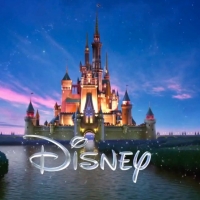 The Walt Disney Company Announces Strategic Reorganization of Its Media and Entertainment Businesses
October 13, 2020

In light of the tremendous success achieved to date in the Company's direct-to-consumer business and to further accelerate its DTC strategy, The Walt Disney Company (NYSE: DIS) today announced a strat...
---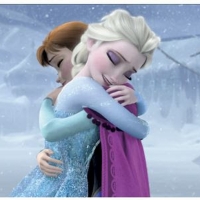 Christmas Comes Early With Freeform's KICKOFF TO CHRISTMAS
October 12, 2020

Stay inside and curl up with your favorite movies to get you in a cozy mood with Freeform's "Kickoff to Christmas" programming event, starting on SUNDAY NOV. 1. 
---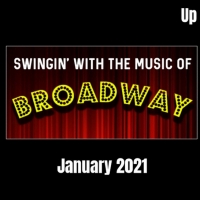 SWINGIN' WITH THE MUSIC Announces 2021 Broadway Album and Swingin' With The Mouse: Volume 2
October 06, 2020

At the conclusion of the project's first "For Your Consideration" GRAMMY livestream, SWINGIN' WITH THE MOUSE creator, Pablo Rossil, announced two upcoming albums to be released in 2021: Swingin' With ...
---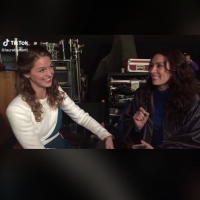 Weekly Roundup: Our Top Ten Theater TikToks of the Week - Laura Benanti, Ryan McCartan and More!
October 02, 2020

To all theater people out there who have suddenly found themselves spending endless amounts of time scrolling through TikTok... you are not alone! If you are a fellow theater nerd looking for the most...
---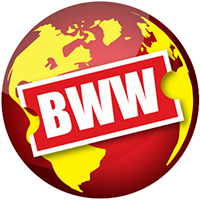 TV Vets Lead A Team Of Playwrights For A New Streaming Opera Miniseries DESERT IN
October 02, 2020

For DESERT IN, a new series commissioned for the soon-to-launch streaming service operabox.tv, two established TV writer/producer/directors will lead a team of early-career playwrights to bring crisp ...
---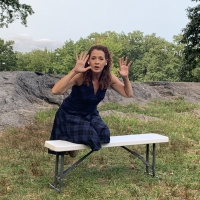 BETTE DAVIS AIN'T FOR SISSIES, MADE FOR EACH OTHER & More Present Live Pop-up Outdoor Performances in NYC
September 30, 2020

A handful of intrepid solo performers are presenting live, outdoor pop up performances of their acclaimed solo shows this Fall. These intimate storytelling events are presented using the LiveTours app...
---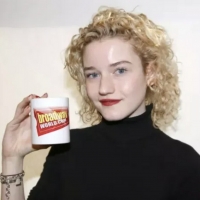 Wake Up With BWW 9/29: Oliver Awards 2020 Date Set, Alex Brightman Returns as BEETLEJUICE, and More!
by Stephi Wild - September 29, 2020

Today's top stories: a date has been set for a special programme announcing the 2020 Olivier Awards, Alex Brightman returns as Beetlejuice in cartoon form, Ellen's Stardust Diner will reopen this week...
---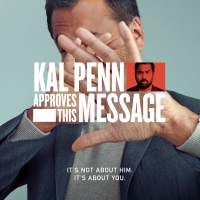 KAL PENN APPROVES THIS MESSAGE Episode 2 Airs Tomorrow On Freeform
September 28, 2020

Episode 1002 of Freeform's election-themed series "Kal Penn Approves This Message" will air Tuesday, September 29 at 10:30pm ET/PT. The episode will also be available the next day on Hulu.
---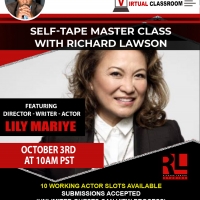 The Richard Lawson Studios Master Classes Continue With Artist Lily Mariye
September 28, 2020

On October 3rd, Master Teacher Richard Lawson will be joined by director/writer/actor Lily Mariye. Ten actors will be given the opportunity to have their self-tape auditions be assessed and redirected...
---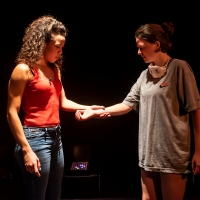 BWW Review: SUNNYMEAD COURT, Tristan Bates Theatre
by Louise Penn - September 25, 2020

Presented by Defibrillator, in conjunction with The Actors' Centre, Gemma Lawrence's new play Sunnymead Court is a two-hander tale for our times. When Marie, thin, nervy, introverted, states she dream...
---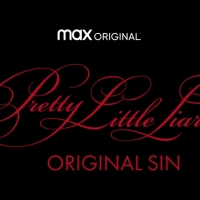 VIDEO: Watch a Preview of the New Edition of PRETTY LITTLE LIARS
by Stage Tube - September 24, 2020

New town. New secrets. New Little Liars.
---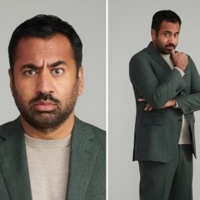 KAL PENN APPROVES THIS MESSAGE Premieres Sept. 22
September 17, 2020

Freeform's new election-themed series "Kal Penn Approves This Message" will premiere Tuesday, September 22, at 10:30pm ET/PT.
---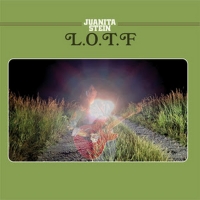 Juanita Stein Releases Video For 'L.O.T.F'
September 16, 2020

Juanita Stein has released the video for 'L.O.T.F.' the most recent single from her forthcoming album entitled Snapshot.
---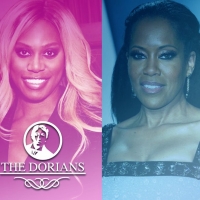 SCHITT'S CREEK, WATCHMEN and More Win Dorian Awards
September 14, 2020

GALECA, the Society of LGBTQ Entertainment Critics, unveiled the inaugural Dorians TV Toast 2020 on Revry award winners at a virtual, live-streamed event on Sunday.
---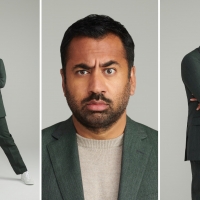 Freeform Wants You to KICK 2020 IN THE BALLOTS
September 08, 2020

Freeform wants viewers to "Kick 2020 in the Ballots. FF'ing Vote."
---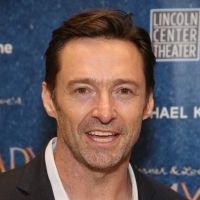 Hugh Jackman, Regina King, Janelle Monáe to Appear in First LGBTQ Entertainment Critics TV Awards Special
September 08, 2020

Hugh Jackman, Janelle Monáe, Regina King, Pose sensation and fashion trailblazer Billy Porter, groundbreaking trans actress Laverne Cox, Schitt's Creek star Dan Levy and vaunted political satirist Joh...
---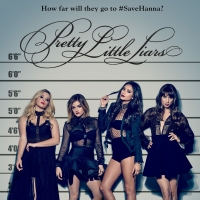 PRETTY LITTLE LIARS Reboot is in the Works
September 02, 2020

Deadline reports that a reboot of Pretty Little Liars is in the works.
---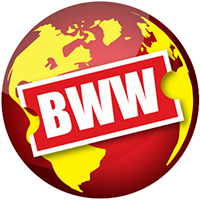 Jazz, Folk And Rock Artist Jenny Banai Shares 'Paper Plain'
September 01, 2020

Jenny Banai has dropped her new single "Paper Plain."
---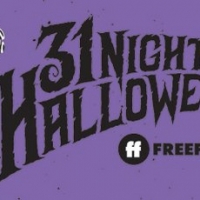 Freeform Casts a Spell on Viewers This October With Fan Favorite 31 NIGHTS OF HALLOWEEN
September 01, 2020

Grab your popcorn and your (CDC approved) Halloween masks because Freeform is brewing up another year of spine-chilling October programming.
---