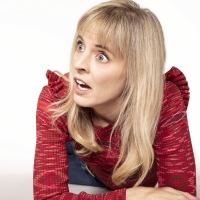 Comedian Maria Bamford Will Play The Den Theatre Next Month
by Stephi Wild - September 15, 2021

Maria Bamford is revered for her deeply personal and experimental comedy about mental illness. She starred in the surreal, semi-autobiographical Netflix comedy series Lady Dynamite, about a comedian w...
---
Center Theatre Group Announces 2021-2022 L.A. Writers' Workshop Participants
by A.A. Cristi - September 10, 2021

Center Theatre Group has selected participants for the 2021-2022 L.A. Writers' Workshop, where local playwrights are invited to spend a year in residence at the company researching and writing new wor...
---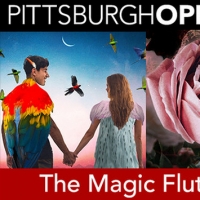 Pittsburgh Opera To Rebroadcast 2020-21 Season Livestreams For Two Days Each
by Chloe Rabinowitz - August 17, 2021

Pittsburgh Opera will be rebroadcasting the livestreams of all four operas from its 2020-21 season, free on its YouTube channel, between August 26th and September 2nd.
---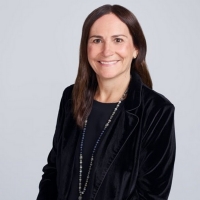 Kerry Kennedy Named Executive Vice President, Business Affairs, ABC Entertainment
August 10, 2021

Kennedy joined ABC in 2002 as program attorney and quickly rose through the ranks within the department, being named vice president of Business Affairs, ABC Entertainment, in 2006.
---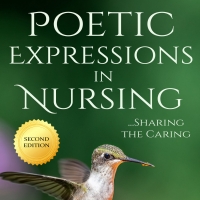 Nurse Poet Susan J. Farese, MSN, RN Publishes 'Poetic Expressions In Nursing: Sharing The Caring'
by A.A. Cristi - August 09, 2021

Local San Diego Author Susan J. Farese has announced the 2nd edition of her poetry anthology POETIC EXPRESSIONS IN NURSING: SHARING THE CARING.
---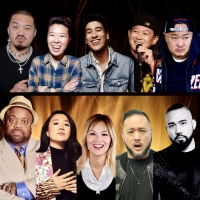 CRAZY WOKE ASIANS Comedy Tour Comes to Laugh Factory San Diego August 18
by A.A. Cristi - August 02, 2021

CRAZY WOKE ASIANS, the always sold out comedy show featuring the funniest Asian American comedians in Southern California is coming to San Diego for ONE NIGHT ONLY on August 18th, 2021 at Laugh Factor...
---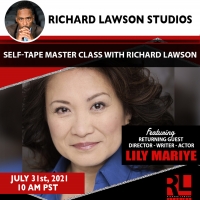 The Richard Lawson Studios Self Tape Master Class Series Returns With Lily Mariye
by Chloe Rabinowitz - July 27, 2021

The Richard Lawson Studios Self Tape Master Class Series is back with returning guest teacher, director/writer/actor Lily Mariye on July 31st, 2021. Classes take place every Saturday morning at 10 AM ...
---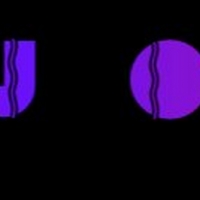 The Joyce Theater Announces Fall '21/Winter '22 Season of Live Performances
by Chloe Rabinowitz - July 27, 2021

Linda Shelton, Executive Director of The Joyce Theater Foundation, announced today the return of in-person programming at the New York City dance organization's home with its Fall 2021/Winter 2022 sea...
---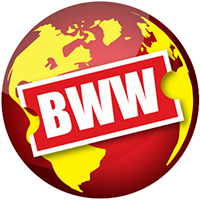 Patrick J. Adams and Troian Belissario Will Lead GOD'S SPIES at the Cape Cod Theatre Project
by Stephi Wild - July 16, 2021

Tickets for individual performances are offered for a donation of $25 per person. Audience members can also select an All Access Pass, which provides access to every performance with a donation of $10...
---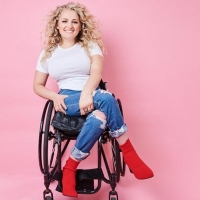 Westport Country Playhouse Presents AN EVENING WITH ALI STROKER
by Chloe Rabinowitz - July 13, 2021

Westport Country Playhouse will present "An Evening with Ali Stroker," 2019 Tony Award winner for Best Featured Actress in a Musical for her role as Ado Annie in the Broadway production of Rodgers and...
---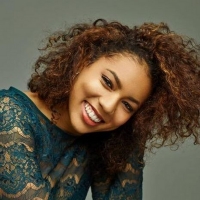 West End Vet Liisi LaFontaine Joins Freeform's GOOD TROUBLE
by Nicole Rosky - July 12, 2021

BroadwayWorld has just learned that Liisi LaFontaine will be seen recurring, season long, in ABC Freeform's 'Good Trouble'. She will be playing TAYNA who is in a polyamorous relationship and discusses...
---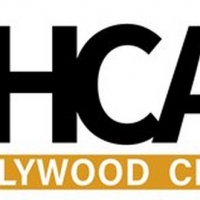 Hollywood Critics Association Announces Full List of Nominations for Inaugural TV Awards
July 08, 2021

Nominees include Leslie Odom Jr., Renée Elise Goldsberry, Bryan Cranston, Colton Domingo, and more.
---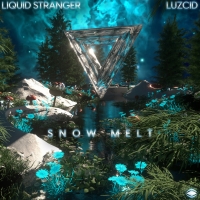 Liquid Stranger Makes SSKWAN Debut With 'Snow Melt'
by Sarah Jae Leiber - July 08, 2021

"Snow Melt" is not your average Liquid Stranger track. Joining forces with longtime friend and psychedelic bass star LUZCID, Liquid Stranger dials back his usual uncompromising freeform bass sound for...
---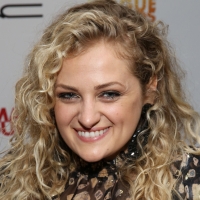 OZARK Season Four Adds Tony Award-Winner Ali Stroker
by A.A. Cristi - June 28, 2021

Tony Award-winner Ali Stroker has signed on for the fourth and final season of the hit Netflix drama Ozark.
---
Long Beach Opera Presents DESERT IN, Co-Produced With Boston Lyric Opera
by Chloe Rabinowitz - June 26, 2021

Desert in, created by Darrah and collaborators, is a groundbreaking, eight-part operatic mini-series full of colorful and mysterious characters who populate a supernatural story of love, loss and the ...
---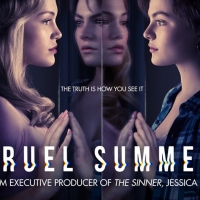 Freeform's CRUEL SUMMER Renewed for Second Season
June 15, 2021

On Hulu, "Cruel Summer" was the most-watched next-day season one title from a linear channel in its first seven weeks to date.
---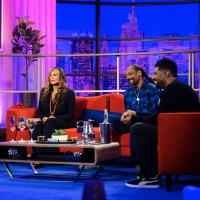 FRIDAY NIGHT VIBES Host Tiffany Haddish & Co-Host Deon Cole Welcome Tina Knowles as Guest
June 15, 2021

The weekly lineup will include thoughtfully selected movies that are filled with storylines and characters viewers love and vibe with and special guests will be announced accordingly.
---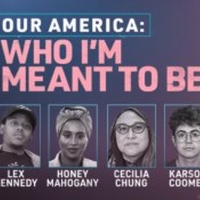 ABC Owned Television Stations Announce Premium Content Slate & Resources for Pride Month 2021
by Sarah Jae Leiber - June 09, 2021

The post-documentary will discuss issues impacting the transgender community. The town hall will be co-hosted by transgender activist and award-winning writer Raquel Willis and KGO-TV reporter Reggie ...
---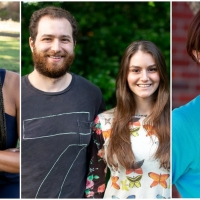 Hollywood's Inevitable Foundation Launches to Mentor and Fund Disabled Screenwriters
June 08, 2021

Currently, people with disabilities make up 20% of the general population, but represent only 2% of characters on screen, and less than 1% of those writing in the industry.  
---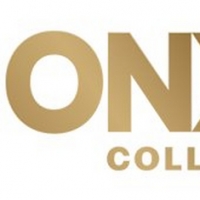 Disney General Entertainment Unveils Onyx Collective, a Dedicated, Premium Content Brand for Creators of Color and Underrepresented Voices
by Sarah Jae Leiber - May 17, 2021

Hulu will serve as a primary home for Onyx Collective titles, though the roster of creators under the Onyx Collective brand will have access to all Disney platforms.
---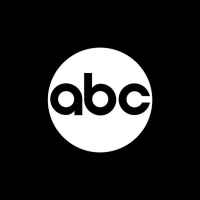 Scoop: Coming Up on Rebroadcast of CELEBRITY FAMILY FEUD on ABC - Saturday, June 5, 2021
by TV Scoop - May 17, 2021

Find out what's happening on Coming Up on Rebroadcast of CELEBRITY FAMILY FEUD and if it's a new episode, airing on ABC on Saturday, June 5, 2021!
---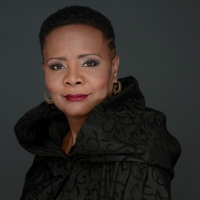 Tonya Pinkins, Ali Stroker, and Larry Owens Joins CABARET IN THE ROBARDS at Westport Country Playhouse
by A.A. Cristi - May 14, 2021

Westport Country Playhouse will present "Cabaret in the Robards," a series of live, in-person, on-stage performances headlined by Broadway musical talents, beginning in June.
---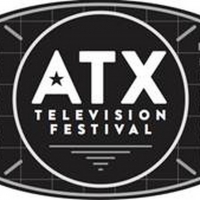 DEGRASSI: THE NEXT GENERATION Reunion Panel Announced for ATX Television Festival
by Sarah Jae Leiber - May 06, 2021

Marking 20 years since the series premiere, the panel will feature creatives and cast from across the show's impressive 14-season run as they revisit iconic storylines and moments from the series, the...
---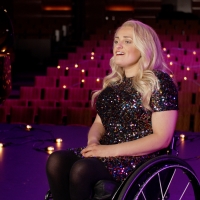 Ali Stroker to Take Part in Philadelphia Theatre Company One-Night-Only Benefit Event
by Chloe Rabinowitz - April 30, 2021

Groundbreaking Broadway star and Tony Award Winner Ali Stroker will return to Philadelphia Theatre Company for a one-night only event recorded live from the Suzanne Roberts Theatre stage. An Evening ...
---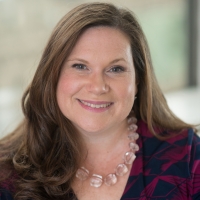 Jane Gould Promoted to Executive Vice President, Content Research, Insights & Scheduling, Disney General Entertainment Content
by Sarah Jae Leiber - April 20, 2021

In her new role, Gould will lead a centralized team that will support DGE's world-class content with data-driven analytics and marketplace insights.
---
Current Shows on FREEFORM