Viola Davis and Julius Tennon's Documentary Series, THE LAST DEFENSE to Premiere Tuesday, June 12, on ABC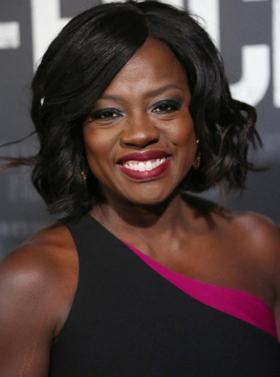 Executive producers Viola Davis and Julius Tennon have teamed up with XCON Productions and Lincoln Square Productions for the powerful, new documentary series, "The Last Defense," premiering TUESDAY, JUNE 12 (10:00 - 11:00 p.m. EDT), on The ABC Television Network. The seven-episode docu-series explores and exposes flaws in the American justice system through emotional, in-depth examinations of the DEATH ROW cases of Darlie Routier and Julius Jones. The series will seek to trace the path that led both Routier and Jones to their places on death row, while taking a deep look into their personal stories.
In 1997, Darlie Routier, wife and mother, was sentenced to death for the brutal stabbing murder of her two young sons, a crime she insists she did not commit. Now 20 years on DEATH ROW in Texas, the contentious debate over the fairness of her trial is more polarized than ever.
In 2001, Julius Jones, a 21-year-old African-American college student with an academic scholarship, was sentenced to death for the carjacking murder of a white father of two, in Edmond, Oklahoma. Twenty years later and having exhausted his appeals, Jones maintains his innocence.
As previously announced, the world premiere of "The Last Defense" will screen at the 2018 Tribeca Film Festival, on Friday, April 27, with the first hour of the Julius Jones case followed by a panel discussion with executive producers Viola Davis, Julius Tennon, Christine Connor and attorney Dale Baich.
"The Last Defense," executive produced by Viola Davis, Julius Tennon and Andrew Wang for JuVee Productions; Christine Connor and Lee Beckett for XCON Productions; Vanessa Potkin, Aida Leisenring and Morgan Hertzan for Lincoln Square Productions, will air on The ABC Television Network.
About JuVee Productions
JuVee Productions is an artist driven, Los Angeles-based production company that develops and produces independent film, television, theater and digital content across all spaces of narrative entertainment. JuVee Productions seeks to produce economical, yet premium, sophisticated and character-driven stories. With an emphasis on producing narratives from a diverse range of emerging and established voices alike, JuVee Productions aims to become the go-to creative HUB where the next generation of filmmakers and artists have the space to craft dynamic stories spanning the broad spectrum of humanity.
About XCON Productions
XCON Productions is an idea-driven television production company dedicated to bringing big ideas to the small screen with the goal of understanding the past, questioning the present and impacting the future. Established by veteran television producer Christine Connor in 2010, XCON Productions creates premium non-fiction narrative and documentary television for network, cable and streaming platforms from the genre-busting true-crime anthology series "Final Witness" for ABC to the critically acclaimed "Going Deep with David Rees" on NatGeo, and the Emmy® Award-winning "A Crime to Remember."
About Lincoln Square Productions
ABC News' Lincoln Square Productions produces original content for broadcast, cable and digital distribution specializing in compelling ways to tell fact-based stories, including ABC's "What Would You Do?," "In An Instant," John Ridley's critically acclaimed documentary on the LA Riots "Let It Fall," the "Madoff" miniseries starring Richard Dreyfuss and the "Oscars® Opening Ceremony: Live From the Red Carpet," Investigation Discovery's "Barbara Walters Presents," as well as documentary programming for a wide array of partners, including PBS, Discovery Communications and A&E Networks. Lincoln Square Productions is wholly-owned by the American Broadcasting Companies, Inc. The headquarters are located in New York City's Lincoln Square neighborhood.
Photo Credit: Walter McBride