VIDEO: Netflix Shares Trailer for EL CAMINO CHRISTMAS, Launching 12/8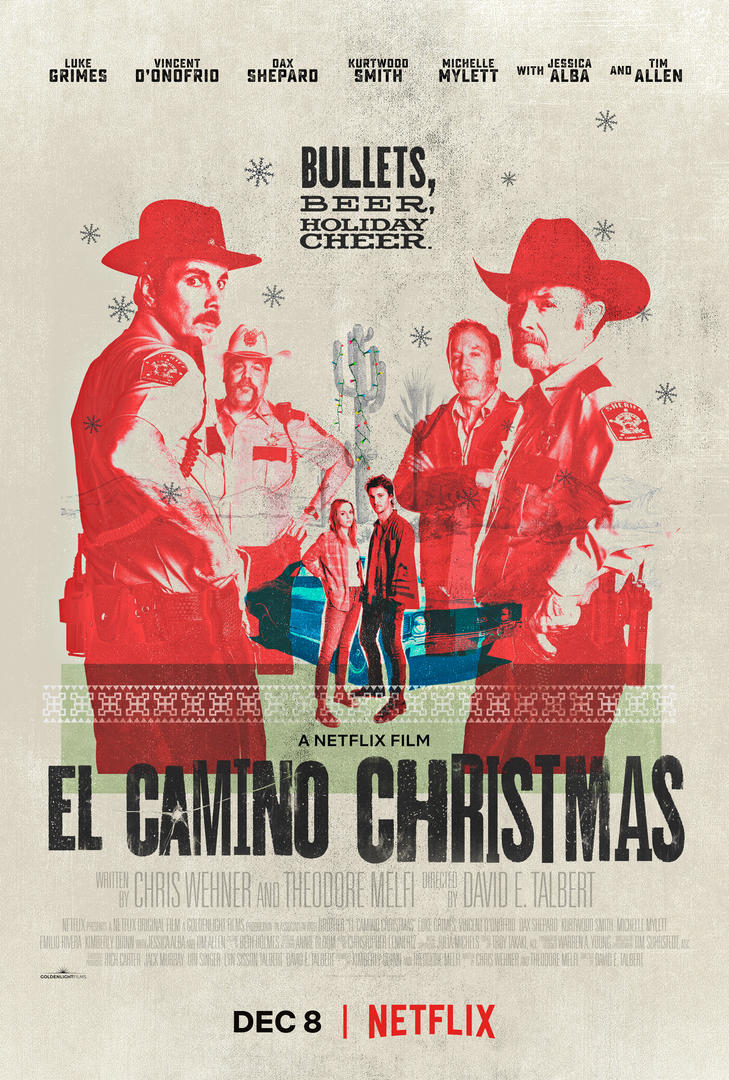 Have yourself an EL CAMINO CHRISTMAS! The Netflix film EL CAMINO CHRISTMAS launches globally on Friday, December 8, 2017 at 12:01am PST. Today, the streaming site shared the official trailer and key art for the movie. Check it out below!
When Eric Roth (Luke Grimes) goes on an impulsive journey to find the father he never knew, his search takes him to the remote desert town of El Camino, Nevada, where he's mistaken for a drug dealer by local, dim-witted law enforcement and winds up pinned down in a liquor store holdup with five other lost souls on Christmas Eve...one of which is his father.
Tim Allen, Vincent D'Onofrio, Luke Grimes, Dax Shepard, Jessica Alba, Kurtwood Smith and Michelle Mylett make up the ensemble cast of El Camino Christmas. Directed by David Talbert, the film is produced by Theodore Melfi and Kim Quinn. Lyn Sisson-Talbert, Rich Carter, Jack Murray and Uri Singer serve as executive producers.