Union Organizer William Lucy to Receive NAACP Chairman's Award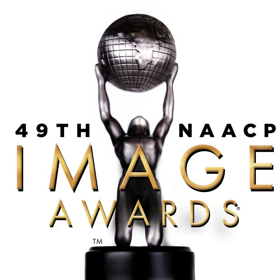 The NAACP announced today that prominent labor union organizer and leader William Lucy will be honored with the prestigious NAACP Chairman's Award which is bestowed in recognition of individuals who demonstrate exemplary public service and use their distinct platforms to create agents of change. Leon W. Russell, Chairman of the NAACP National Board of Directors, will present Lucy with the award at the 49th NAACP IMAGE AWARDS on Monday, January 15, 2018 live at 9pm/8c on TV One.
Mr. Lucy will receive this honor in recognition of his role in the labor movement and his accomplishments as a labor organizer and justice advocate. His work with Dr. Martin
LUTHER
King, Jr. during the 1968 Memphis sanitation strike and the instrumental role he played in the anti-apartheid movement -- which helped free Nelson Mandela and led to the first democratic elections in South
AFRICA
- exemplify Mr. Lucy's impact on the civil and human rights movement in the U.S. and around the world. "I am personally inspired by William Lucy's activism on a number of civil and human rights issues, and particularly, that he has not forgotten what it is like to be a person of color in America," stated Leon W. Russell, Chairman of the NAACP National Board of Directors. "In honoring him, we will remind the American public not only of his role in the labor movement and his endeavors on economic issues, but also of his distinguished community service and charitable efforts." Past honorees of the Chairman's Award include Tyler Perry, Ruby Dee, The Neville Brothers, Bono, Danny Glover, Former Vice President Al Gore and Dr. Wangari Muta Maathai, then-Senator Barak Obama, Former Surgeon General Regina Benjamin,
TV One
Founder and Chairman Cathy Hughes, U.S. Navy Vice Admiral Michele Howard, Brittany "Bree" Newsome, Justice League NYC, University of Missouri Concerned Student 1950 Collective, University of Mississippi NAACP College Chapter, Rev. Dr. Otis Moss III, Rev. Dr. Howard-John Wesley, Rev. Dr. Jamal Harrison Bryant, Jussie Smollett, and Dr. Charles J. Ogletree, Jr. For over four decades, William Lucy has been at the forefront of the labor movement in America and around the world. As International Secretary-Treasurer of the American Federation of State County and Municipal Employees (AFSCME) for nearly 40 years, Lucy helped the union grow from 200,000 to over 1.4 million members in 3,500 local unions nationwide. He also helped define the role of African Americans in the labor unions when he co-founded the Coalition of Black Trade Unionists (CBTU) in 1972. Along the way, he stood alongside Dr. Martin
LUTHER
King Jr. through civil rights struggles and Nelson Mandela in opposition to apartheid. Mr. Lucy co-founded the Free South
AFRICA
Movement, a grassroots campaign that sparked widespread opposition to apartheid across the United States. After the release of Nelson Mandela - the South African leader who had been imprisoned by the apartheid government for 27 years - Mr. Lucy led a fundraising effort to bring Mr. Mandela on a United States tour. Four years later, when South
AFRICA
held its first post-apartheid elections, Mr. Lucy traveled there as part of an AFL-CIO monitoring delegation. After twenty years of fighting apartheid, Mr. Lucy was present when Nelson Mandela was elected the first black president of South Africa. Throughout the 1990s, Mr. Lucy continued to move through the upper ranks of international labor. In November of 1994, he was elected president of Public Services International (PSI), the world's largest union federation. The first African American to hold this position, he oversaw 10 million members from over 100 nations. In 1995, the AFL-CIO appointed Mr. Lucy to its executive council, the federation's highest decision-making body. Mr. Lucy also served as vice president for several of the AFL-CIO's departments including the Industrial Union, Maritime Trades, and Professional Employees. In addition, he served on the board of directors of civic groups such as the African America Institute, Americans for Democratic Action, and the Center for Policy Alternatives. Mr. Lucy has carved out a legacy based on living wages, health care benefits, and job safety. And like Dr. King and Mr. Mandela, Mr. Lucy's legacy lives on through the lives of hundreds of thousands of working families around the world every day. Ebony Magazine frequently cites him as one of "The 100 most Influential Black Americans." The
NAACP IMAGE AWARDS
is the preeminent multicultural awards show celebrating the accomplishments of people of color in the fields of television, music, literature and film, and also honors individuals or groups who promote social justice through creative endeavors. Winners will be announced during the two-hour star-studded event hosted by Anthony Anderson, which will be broadcast LIVE on
TV One
on Monday, January 15, 2018 at 9pm/8c, the federal holiday honoring the birthday of Dr. Martin
LUTHER
King, Jr. A one-hour pre-show will air
LIVE FROM THE RED CARPET
at 8pm/7c.
For all information and the latest news, please visit the official NAACP IMAGE AWARDS website at: http://www.naacpimageawards.net.
FB: /naacpimageaward | Twitter: @naacpimageaward (#ImageAwards)
Related Articles View More TV

Stories