Tiffany Haddish to Present Jamie Masada with Rodney Respect Award at LACC Gala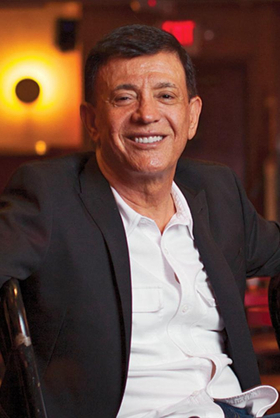 The Los Angeles City College Foundation Gala, celebrating the 90th Anniversary of LACC, will take place on Tuesday, March 12th at the Beverly Wilshire Hotel and will have Tiffany Haddish present her mentor Laugh Factory founder Jamie Masada with the Rodney Respect Award. CEO and founder of The Gilbert Group Dennis Gilbert and Englander, Knabe & Allen founder and CEO Harvey Englander will be honored with the Outstanding Alumni Award. Actor/comedian Robert Wuhl will be hosting the event.
The reception will begin 6:00pm followed by a dinner and Gala at 6:45pm on Tuesday, March 12th at the Beverly Wilshire Hotel and will include a musical performance by the legendary multi-Grammy award winning musician Herb Alpert and singer Lani Hall.
LACC (https://www.lacitycollege.edu/) is the flagship institution in the Los Angeles Community College District, the largest community college district in the country. The LACC Foundation provides students with the financial support they need to attend school, regardless of their ability to pay. During the past twenty years, the Foundation has provided in excess of $7 million in financial support for students, many of whom come from the most challenging areas of LA County where 65% of the households are living below the poverty level. Monies raised at the 90th Anniversary Gala will go towards scholarships, stipends, book vouchers and other support provided to LACC students.
Masada, who founded the iconic Laugh Factory, has helped launch the careers of countless comedians including Tiffany Haddish, Kevin Hart, Ali Wong and Dave Chappelle. Masada joins an impressive list of prior Rodney Respect Award recipients including Jim Carrey, Tim Allen, Chelsea Handler, Brad Garrett, Kelsey Grammer, Chuck Lorre, LOUIE Anderson and Jay Leno. Tiffany Haddish, who got her start at the Laugh Factory's Comedy Camp at the age of 15 and has since gone on to become one of Hollywood's biggest stars, will present Masada with his award.
The Rodney Dangerfield Institute (http://rodneyrespectaward.com/) at LACC was established in honor of the late comedian. Offering four classes including a stand-up workshop, improvisational comedy, joke writing, and an American film comedy genre class, the RDI is the only comedy institute in the country housed within a community college. The RDI was established in cooperation with Joan Dangerfield, Rodney's widow, who serves as the honorary chair of the RDI Advisory Board. Dangerfield appeared in 22 films, 20 commercials and as a guest on "The Tonight Show Starring Johnny Carson" a record 70 times. Known for his iconic "I don't get no respect" line, his signature black and red tie are part of a permanent collection at the Smithsonian Museum in Washington, D.C.
Renowned sports agent Dennis Gilbert will receive the Outstanding Alumnus Award for his great success in the insurance industry, achievements as one of baseball's leading agents and as an advisor to the President of the Chicago White Sox. As Co-Founder/Chairman of the Professional Baseball Scouts Foundation he has raised more than $1 million to help scouts who have fallen on hard times. He has also spearheaded building an inner-city baseball field at Southwest Community College, home to baseball's RBI Youth Program. In addition, he is a champion of social justice, and a mentor to many.
Harvey Englander will receive the Outstanding Alumnus Award. Harvey founded EKA in 2005 to provide a superior level of public affairs and government services in Southern California becoming the largest independent public relations agency in Los Angeles. Harvey has created and successfully lead hundreds of public relations, political and public affairs campaigns and has rescued numerous political campaigns and careers that appeared to be on the verge of defeat. He was named one of the 500 Most Influential People in the County by the LA Business Journal in 2016 and 2017.
For tickets to The LACC 90th Gala please call Rebecca Rauh at (323) 904-4400.