RATINGS: AMERICAN IDOL Narrows the Gap with THE VOICE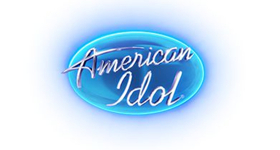 Airing opposite NBC's "The Voice" from 8:00-10:00 p.m., ABC's "American Idol" built on its week-earlier Monday premiere Fast Affiliate numbers by 5% in Total Viewers (6.3 million vs. 6.0 million) and by 9% in Adults 18-49 (1.2/5 vs. 1.1/5), which adjusted up in the National ratings by 60,000 viewers and by 1-tenth among young adults. Also based on the Fast Affiliate ratings, "Idol" narrowed the Adult 18-49 gap week to week with NBC's "The Voice" to 4-tenths of a rating point, versus 6-tenths the prior week at this time.
ABC's "American Idol" stood as Monday's No. 2 TV show to "The Voice" in Adults 18-49 (tie) and Adults 18-34.
"American Idol" continued its run as the No. 1 most social show in prime time on Monday night with 756,200 social interactions, which was 2.8x the social interactions as the night's next most social show ("The Voice") and 13.16x the benchmark for Monday programs.
"The Fix" (10:00-11:00 p.m. - 3.9 million and 0.6/3 in AD18-49):
At 10:00 p.m., ABC's "The Fix" took second place in its hour and held steady with its week-earlier debut among Adults 18-49 (0.6/3 vs. 0.7/3).
Source: The Nielsen Company, Fast Affiliate Live + Same Day Ratings, 3/25/19. Nielsen Social Content Ratings: Twitter, Facebook and Instagram total interactions based on total linear interactions, for 3/25/19.

Related Articles View More TV

Stories