Photo Flash: Inside the 2019 Audie Awards with Tan France, Euan Morton & More!
The Audio Publishers Association (APA), the premiere trade organization of audiobooks and spoken word entertainment, announces today the winners of last night's annual awards gala, The Audie Awards. The event was hosted by QUEER EYE fashion expert, upcoming memoirist and audiobook narrator, Tan France, who lent his charming personality and delightful wit to the evening's festivities. The Audies recognizes outstanding achievement from the authors, narrators, publishers, and producers of the most talked-about audiobooks in the industry. This year's most prestigious award, Audiobook of the Year, has been named Tomi Adeyemi's Children of Blood and Bone, published by Macmillan Audio.
Recognized by the esteemed judging panel of Ron Charles (Book Critic for The Washington Post), Linda Holmes (Host of NPR's Pop Culture Happy Hour), and Lisa Lucas (Executive Director of the National Book Foundation), the Audiobook of the Year acknowledges the work that, through quality and influence, has caught the attention of the industry's most important thought leaders.
The panel praised Adeyemi's work and Bahni Turpin's captivating narration. "There's something magical about the timbre of Turpin's voice that's perfectly tuned to the fantastical nature of this novel. I felt transported into the world of "Children of Blood and Bone," said Ron Charles. "Turpin's superb accents allow us to visualize each character distinctly. Her dramatic pacing builds suspense and then explodes in moments of crisis. When she cries out in agony or despair, I pretty much stopped breathing. This is world-building entirely through the spoken word and the audiobook succeeds on the power of Turpin's dramatic performance."
Following in the footsteps of other Hollywood notables, taking the Humor category are actors, authors and narrators, Nick Offerman and Megan Mullally, for their hilarious The Greatest Love Story Ever Told. Stanley Tucci also walked away with an Audie Award as part of the cast for Audible's The Man on the Mountaintop.
Click here for a full list of winners.
Photo Credit: Astrid Stawiarz/Getty Images for the Audio Publisher Association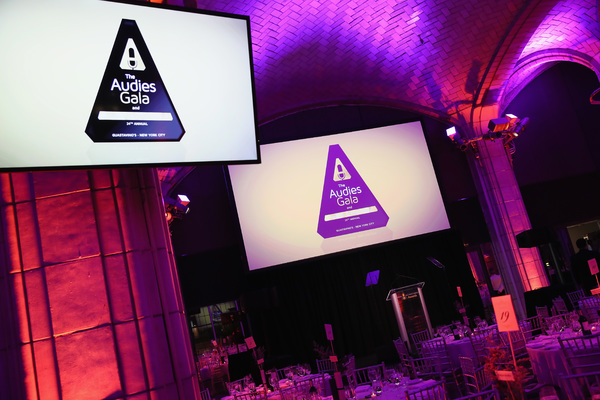 Audie Awards at Gustavino's

Audie Award finalist medals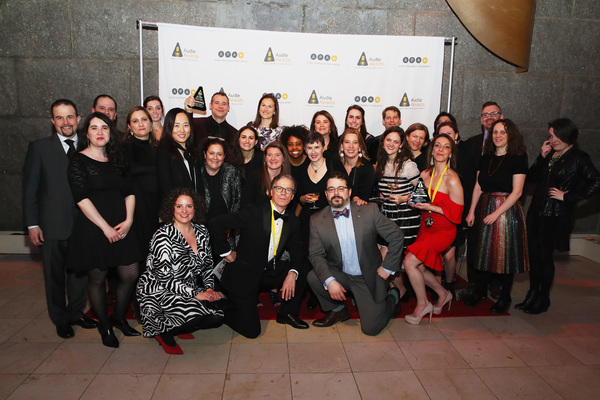 Penguin Books crew

Audie Award finalists and presenters: LeVar Burton, Ron Charles, PJ Ochlan, Suzanne Freeman, Lisa Lucas, Linda Holmes, Euan Morton, Tan France, Elizabeth Acevedo, January LaVoy and Michael Crouch

Tan France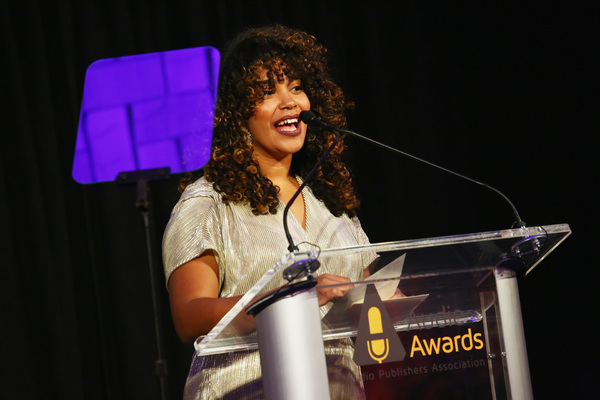 Elizabeth Acevedo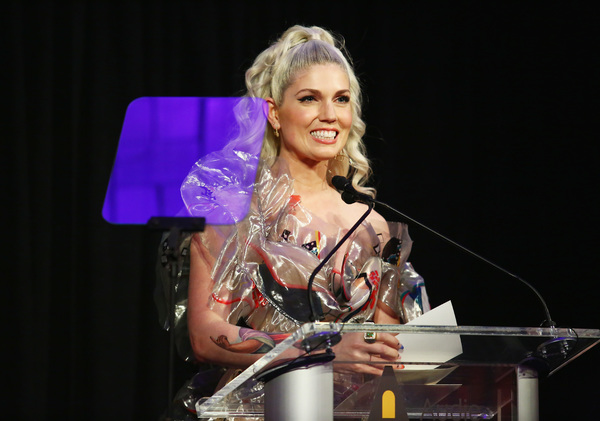 Julianna Zobrist

Patton Oswalt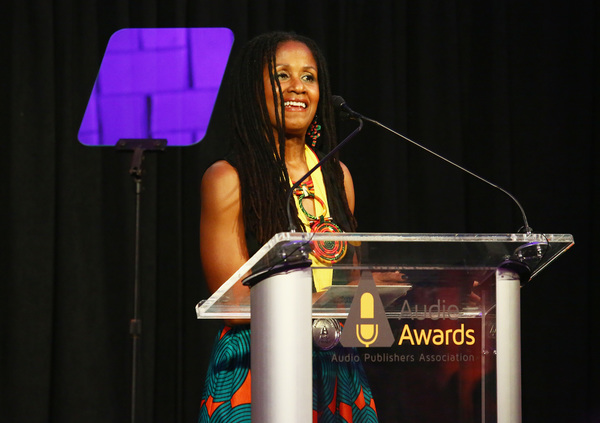 Bahni Turpin

Euan Morton

Holly Palance and R.C. Bray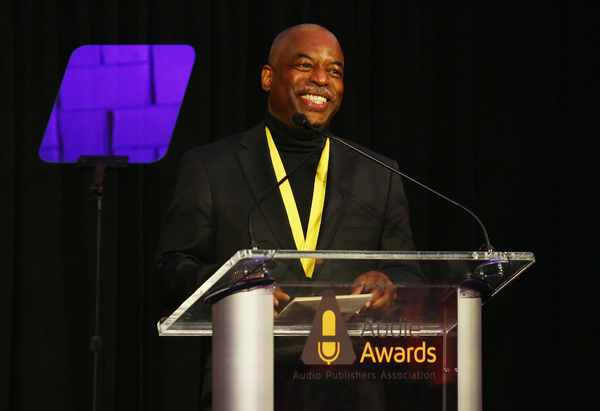 LeVar Burton

Lisa Lucas

Linda Holmes

Ron Charles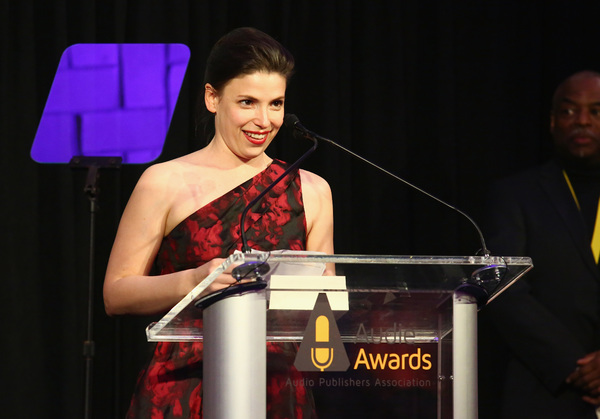 Julia Whelan